Video: CPS Inspector General Nick Schuler addresses the Chicago Board of Education on Wednesday. (Chicago Tonight)
An investigation into whether or not the Chicago Board of Education's top attorney violated a Chicago Public Schools ethics policy has been stalled, according to the district's Inspector General Nick Schuler.
Schuler publicly addressed the board during its regular meeting Wednesday, citing what he calls "a serious negative development in the relationship between the board" and his office.
Schuler says his office is investigating whether or not the board's general counsel, Ronald Marmer, violated district policy by managing work that his former law firm, Jenner & Block, was contracted to perform on the board's behalf.
During its July 2016 meeting, the board authorized the district to hire the firm to prepare a possible lawsuit against the State of Illinois challenging the state's "discriminatory funding of public education."
The inspector general says it's also been reported that Marmer is still receiving retirement payments from the firm.
Schuler says he needs access to view documents and interview attorneys, but the board is blocking him by asserting attorney-client privilege.
"Originally, we were told that the board wouldn't be asserting privilege, in our investigation, that they were going to give us the materials. That changed [in October]," he said in an interview.
Schuler, who's been on the job for two and a half years, was the deputy inspector general for four years before being promoted. He says he's never before seen the board invoke this privilege in an investigation.
He speculates the reason the board is doing it now is to avoid having that information reach the public.
Schuler explains that it is the duty of his office to make public information found in his investigations "depending on the specific circumstances and facts," and that it's not something his office takes lightly or without discussing with the board.
"We do have respect for the attorney-client privilege; we do tread lightly in this area," he explained. "I don't mean to trammel through all of their attorney-client privileged information. It's just this small subset of key, pertinent information that is relevant to us making a determination in this case."
Chicago Public Schools CEO Forrest Claypool responded in a release saying, "This is simply a disagreement among lawyers as to the meaning of a Board policy, but there is no question that the General Counsel did not benefit financially from pursuing a civil rights lawsuit for Chicago's children, nor did he select the firm that wrote the lawsuit. When it comes to the civil rights of Chicago's students, it's ludicrous to think that we wouldn't rely on the insight and guidance of Ron Marmer, one of the country's top litigators."
The district claims that while attorney-client privilege is not unlimited, it does protect communications that are kept confidential and not shared with third parties, like the inspector general.
But Schuler cites Illinois School Code allowing the inspector general to have "access to all information and personnel necessary to perform the duties of the office."
"I think it's a slippery slope about asserting it," he said. "It certainly sets up the precedent that it can assert the privilege and block investigations that they don't like. That's the danger: that they can try and shut down investigations or say 'an attorney's involved. The investigation is off-limits.'"
The district says while it is cooperating with the OIG, it must not undermine the legal principle that is essential to board operations and the privileged information between an attorney and client.
Follow Brandis Friedman on Twitter: @BrandisFriedman
---
Related stories: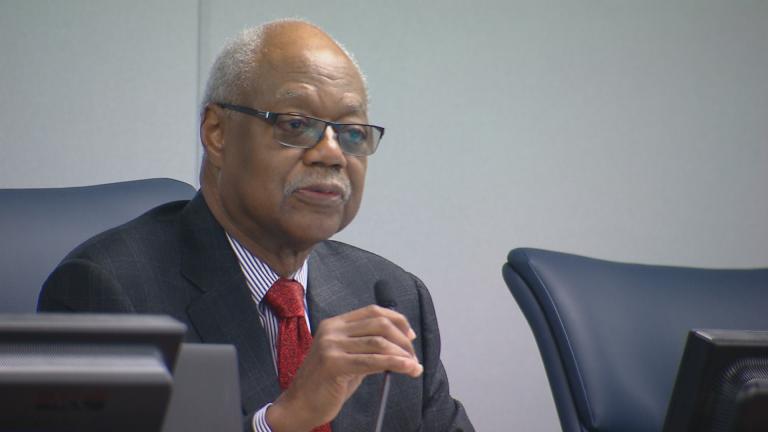 CPS Board Approves Revised Budget With $215M Gap
Dec. 7: Chicago Public Schools has a budget, but it could change again before the end of the school year.
---
CPS Says Employee Provided Noble Charter Schools With Unauthorized Student Information
Nov. 17: Chicago Public Schools is investigating an employee who allegedly turned over confidential student information to the Noble Network of Charter Schools earlier this fall, according to a letter sent to district parents this week.
---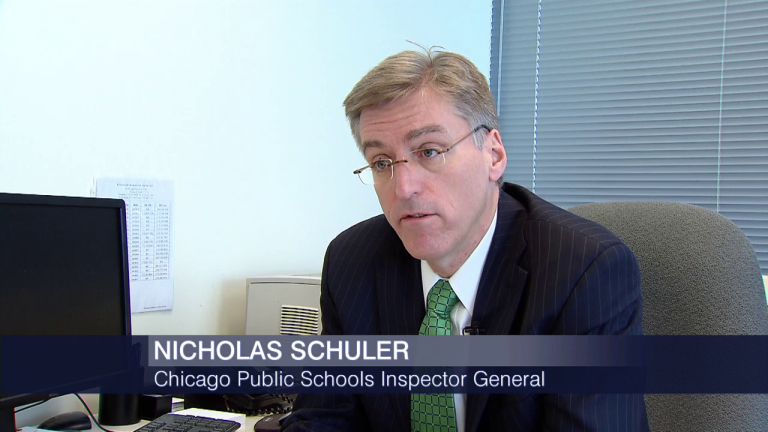 CPS Head Investigator Claims District Auditors Interfered in Theft Probe
Sept. 19: Internal auditors reportedly ignored multiple warnings from the CPS inspector general against conducting its own probe into the theft of tens of thousands of CTA transit passes, which the OIG says jeopardized a possible criminal prosecution and hindered its investigative efforts.
---