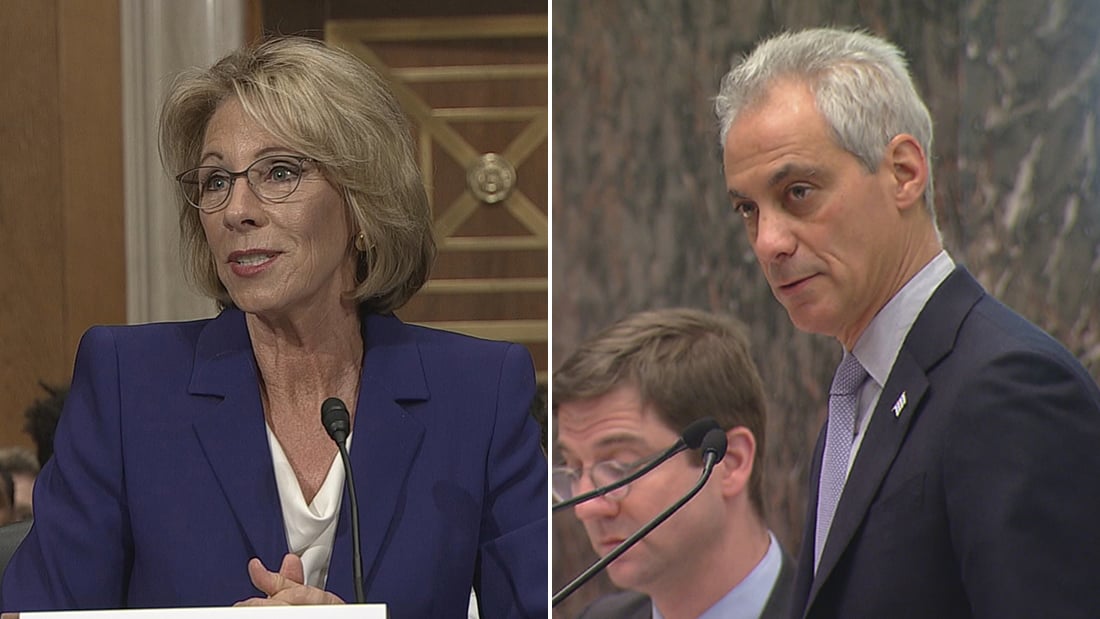 Mayor Rahm Emanuel and U.S. Education Secretary Betsy DeVos are scheduled to meet Wednesday morning. (Chicago Tonight)
After trading barbs with President Donald Trump over the quality of public education in Chicago, Mayor Rahm Emanuel this week is scheduled to meet with the president's top education policy decision-maker.
U.S. Education Secretary Betsy DeVos is scheduled to meet with Emanuel in a closed meeting at 10:30 a.m. Wednesday morning, according to her weekly schedule. The exact location of the meeting has not been disclosed. Additional details sought from both the offices of both DeVos and Emanuel were not provided by press time.
Emanuel criticized the president and his administration as recently as last week after Trump reportedly spoke despairingly about education outcomes in cities including Chicago, Los Angeles and New York. The mayor referred to those statements as "fake news."
"Once again, facts don't matter to this administration. If they cared about facts and if they cared about the truth, they would know Chicago's students are outperforming their peers across the nation," the mayor said in a statement last Tuesday.
"Last year Chicago's students were among the nation's leaders in fourth grade reading gains and eighth grade math gains. Chicago leads all urban school districts for the increase in our graduation rate. Our students have achieved record highs for ACT scores and college acceptance. In fact, Chicago is the largest urban system that grows its kids the most anywhere, according to an analysis done by Sean Reardon at Stanford University. That may not match what this administration thinks about our nation's public schools, but it's the truth."
Just last week, Emanuel introduced new graduation guidelines for Chicago Public School students that will require 2020 high school grads to obtain a college acceptance letter, job offer, or entry into a number of other trade, gap year or apprenticeship programs in order to earn their diploma.
During a press conference announcing that initiative, Emanuel said he's had his office send along copies of recent studies from the UChicago Consortium on School Research to both DeVos and Trump. 
One of those reports estimates the number of CPS ninth-graders who will graduate from college within 10 years of starting high school had doubled from 8 percent to 16 percent between 2006 and 2015. The other states Chicago high schoolers are now three times as likely to graduate as they are to drop out.
Emanuel met with Trump following his election victory last November. He also published an op-ed in The Washington Post in December suggesting the president focus on school excellence over school choice – which DeVos has discussed expanding greatly through voucher programs and charter school growth.
The Michigan billionaire was among the most controversial of Trump's cabinet selections, eliciting protests in Chicago and other cities across the country and thousands of phone calls from constituents to their Congressional offices leading up to her eventual confirmation in February.
A former chair of both the Michigan Republican Party and the Alliance for School Choice, DeVos and her husband, former Amway CEO Dick DeVos, have also spent millions advocating for school privatization causes.
According to her schedule, DeVos is also expected to meet this week with Eva Moskowitz, CEO of New York City's largest charter network, and former U.S. Education Secretary Rod Paige.
Follow Matt Masterson on Twitter: @ByMattMasterson
---
Related stories: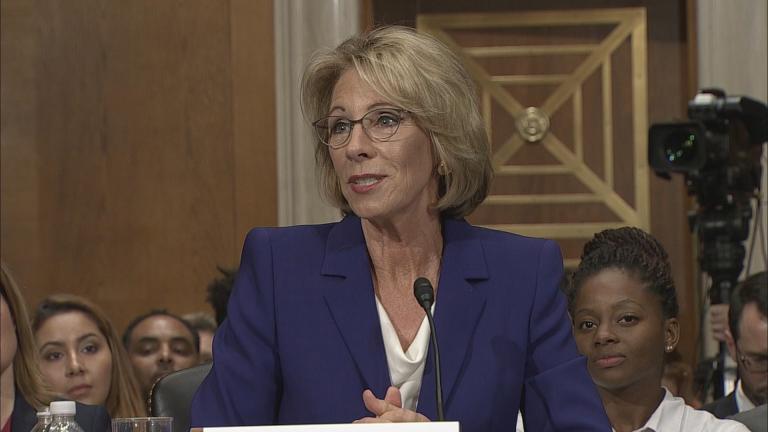 DeVos Confirmed as Education Secretary on Historic Pence Tiebreaker
Feb. 7: Despite a shaky confirmation hearing and significant pushback from the public, Republican donor and school choice advocate Betsy DeVos has been confirmed as the new U.S. Secretary of Education.
---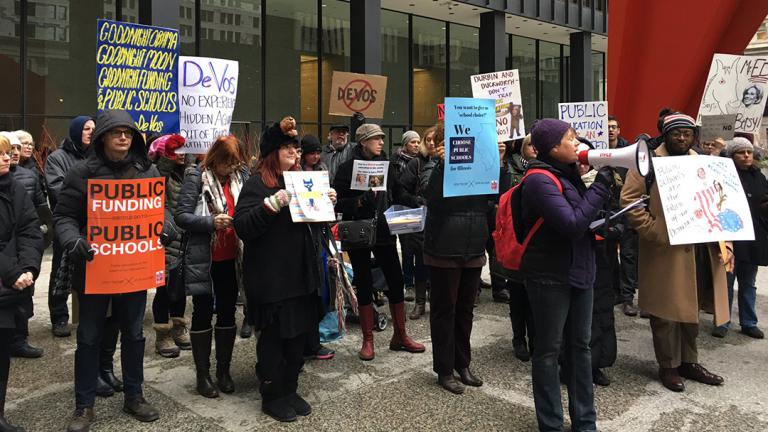 DeVos Approved by Senate Committee as Chicago Parents Protest
Jan. 31: In a split decision Tuesday morning, the U.S. Senate Committee on Health, Education, Labor and Pensions voted to approve education secretary nominee Betsy DeVos.
---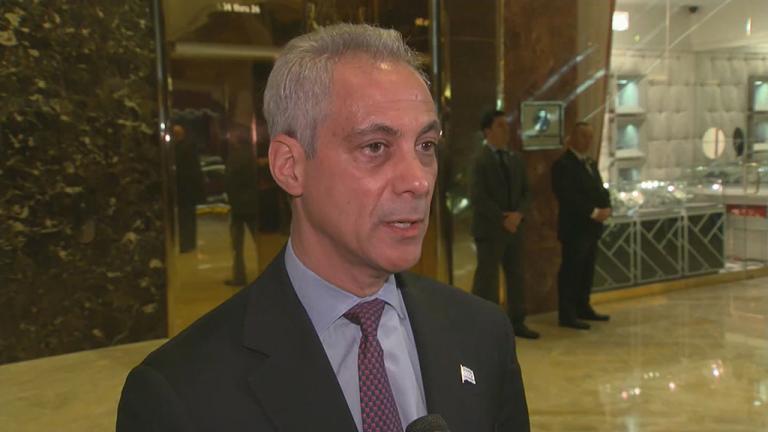 Emanuel Calls for School Quality Over School Choice in Op-Ed
Dec. 19: Days after Rahm Emanuel and President-elect Donald Trump met in New York, The Washington Post ran an op-ed Friday penned by Chicago's mayor in which he called on state and federal partners to focus on boosting school excellence over school choice.
---