In last week's presidential election, more than 20 percent of voters said Supreme Court appointments were the most important factor in deciding how to vote – and 56 percent of those voters cast their ballot for Donald Trump, according to CNN exit polling.
Unless President Barack Obama makes a surprise recess appointment, the president-elect will have a vacancy on the Supreme Court to fill come January. While that justice won't tip the ideological scales, the potential for other appointments could reshape the court for years to come.
In late September, the Trump campaign released a 21-person list of judges and justices under consideration for potential Supreme Court vacancies. "There are a lot of names on the list who, I assume, would have been on the list of any of the Republican primary contenders," said Daniel Hemel, assistant professor at the University of Chicago Law School and a former clerk for Justice Elena Kagan.
While many slammed senate Republican leadership for refusing to hold hearings on Merrick Garland, Obama's nominee to replace the late Justice Antonin Scalia, "Senator (Mitch) McConnell's decision to keep the Scalia vacancy open through the election has now proved to be a brilliant move – not only tactically, because it's preserved the vacancy for Trump, but politically because it appears to have injected an issue into the 2016 election that favored President Trump, or at least allowed him to solidify support of traditional Republican voters who might not have been so enthusiastic about other aspects of Trump's agenda," Hemel said.
With Republican support for Trump sometimes wavering during the campaign, "they went out of their way to signal it was the Federalist Society and the Heritage Foundation who helped in composing the list," said Andrew DeVooght, a partner at Loeb and Loeb who clerked for former Chief Justice William Rehnquist. "What they're doing is trying to signal to and shore up the base, whether that's former Ted Cruz supporters or whomever, more establishment Republicans, true conservatives, folks who questioned his conservative credentials."
"I think [the Supreme Court] was definitely a motivator for what I would call, maybe, those 'establishment conservatives' that supported Donald Trump," said Adam Mortara, a partner at Bartlit Beck and a former clerk for Justice Clarence Thomas. "I heard the refrain that the only reason to vote for Donald Trump was the court. I can only speculate that it had something to do with the rather high-profile losses conservatives suffered in the abortion and affirmative action cases last term, or perhaps lingering resentments over the Obamacare decision, maybe also Obergefell" – the case legalizing gay marriage nationwide – "though I have to say, I don't think the outcry over Obergefell is nearly as profound as it has been over the Obamacare decision."
Photos, from left: Tim Sackton / Flickr; Michael Vadon / Flickr
As for major issues the Supreme Court could revisit in coming years, many legal watchers have abortion rights on the top of their minds. "I tend to think that it's actually unlikely the Supreme Court would overturn Roe v. Wade outright," said Carolyn Shapiro, former Illinois Solicitor General and co-director of Chicago-Kent College of Law's Supreme Court institute. "It might restrict it, it might cut back on it, but I genuinely don't see it just overruling it."
Shapiro, who clerked for Justice Stephen Breyer, also doesn't see the court overturning gay marriage. "I think that similarly it would be very difficult and possibly unconstitutional to vacate or annul marriages that already exist," she said.
"I certainly would expect first and foremost the issue of affirmative action to return to the court, especially if President Trump gets more than one appointment," said Mortara. "The same is true for abortion rights, given what happened in Whole Woman's Health. Frankly, I'd be surprised if Texas – if President Trump gets one or two appointments – didn't make an attempt at similar regulations that were struck down in Whole Woman's Health."
"I think what a lot of people are wondering is, will the Supreme Court have a say over Trump's removal of, as he says, two to three million undocumented immigrants," said Hemel. "We don't know yet whether he'll pursue that plank of his platform. But we all remember the Supreme Court playing an important role in regulating the Bush administration's prosecution of the war on terror, and a big question now is whether the court will play a similar role in regulating Trump's pursuit of his immigration agenda."
For Shapiro, who disagrees with Trump's campaign trail proposals like a registry of Muslim-Americans, the court could be an important protection against presidential proposals running afoul of the law. "To the extent that people on the list he's put forward who I think are serious, committed judges who care about the constitution even if I don't always agree them, I think many of them would serve well the purpose of protecting some of the more basic principles of the constitution," Shapiro said.
One thing widely agreed on – no matter how conservative the nominee, Justice Scalia's replacement won't change the court's makeup. But if the president-elect has a chance to make two or three nominations, it could have a lasting impact.
---
Related stories: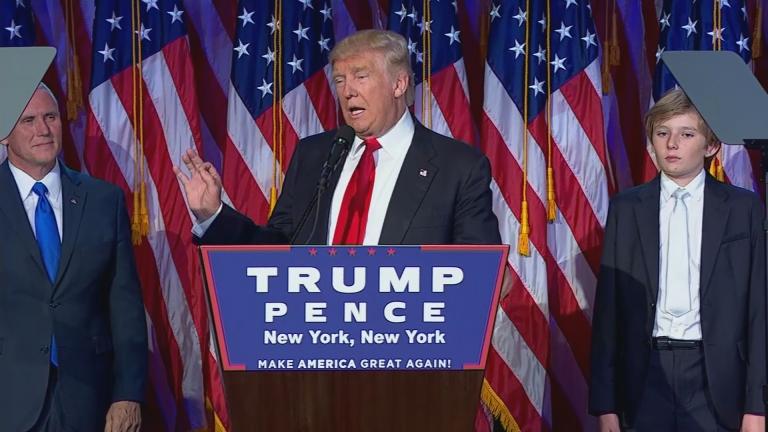 What Will a Donald Trump Presidency Look Like?
Nov. 9: Will the policies of president-elect Trump mirror some of the controversial and divisive issues he spoke of on the campaign trail?
---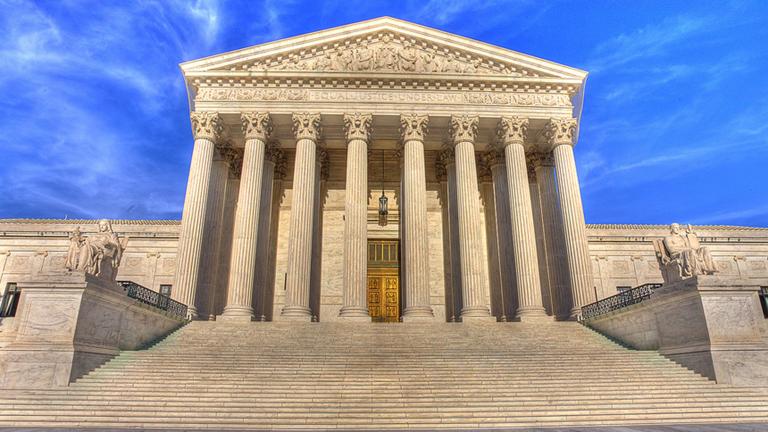 Supreme Court Preview: Former Supreme Court Clerks on New Term
Sept. 27: The U.S. Supreme Court is about to begin its new term–with only eight justices on the bench. Three former Supreme Court clerks preview some of the upcoming hot-button cases.
---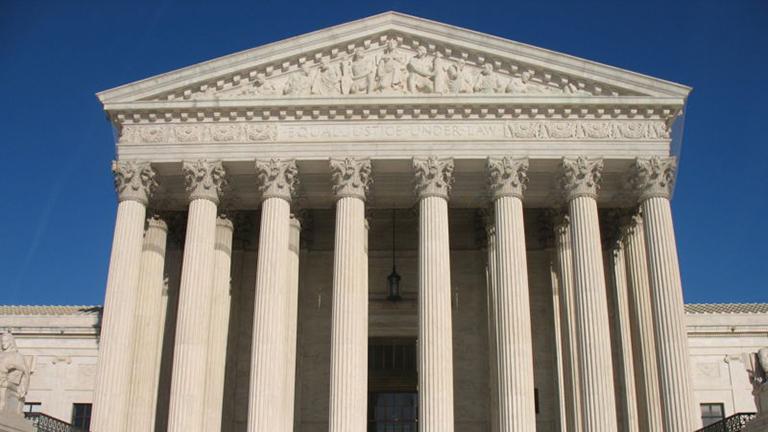 Supreme Court Strikes Down Abortion Access Law, Deadlocks on Immigration
June 27: The Supreme Court strikes down Texas abortion restrictions. Former Supreme Court clerks highlight the term's other blockbuster cases.
---