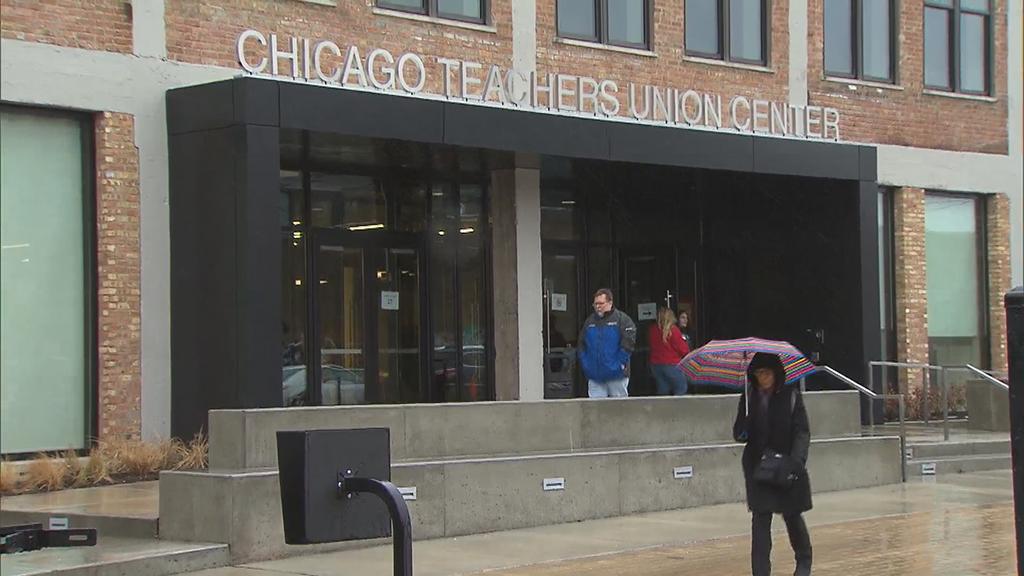 (WTTW News)
Looking ahead to a new administration under President-elect Joe Biden, the Chicago Teachers Union joined more than a dozen other education labor organizations to call for a new education secretary who will bring "principles, priorities and values" to the position.
CTU President Jesse Sharkey signed on to an open letter sent to Biden on Tuesday from 16 local teachers unions and organizations, calling on the president-elect to appoint "one of our own" as his chief advisor on education.
"What we've seen from the outgoing administration is contempt — not care for the institution of education, or the people who comprise it," the letter states. "Public school educators, and the families and communities we serve, need someone fighting for us, not against us."
Labor unions, including the CTU, have not been shy about criticizing current Education Secretary Betsy DeVos over many of the decisions she's made during President Donald Trump's administration.
The CTU even sued DeVos and the U.S. Department of Education earlier this year over what it called a "physically impossible mandate" to rewrite tens of thousands of individual education plans for special education students during the COVID-19 pandemic.
"Your message of having one of our own in the White House during your acceptance speech gave us hope in light of the past four years, which have been, quite frankly, a malicious, sustained attack on public education from the federal government," the letter states.
The leading candidates rumored to replace DeVos include Randi Weingarten, who's currently the president of the American Federation of Teachers, and former National Education Association President Lily Eskelsen García.
Whoever is chosen, the unions want them to address the "monumental threat of COVID-19," and work to restore the faith of Black and Brown communities in public education by ending school segregation and disproportionate expulsions and suspensions, expanding funding to hire more educators of color, and investing equitably in school districts across the country.
The letter also includes multiple references to Chicago education, including a call Biden reportedly made to Sharkey during the CTU's strike last year in which the president-elect said, "Teaching is not what you do; it's who you are."
"It's a phrase you've repeated often throughout your campaign," the letter states, "and the recognition of that fact — and your value of our profession — is what separates you from your predecessor in the White House."
Contact Matt Masterson: @ByMattMasterson | [email protected] | (773) 509-5431
---