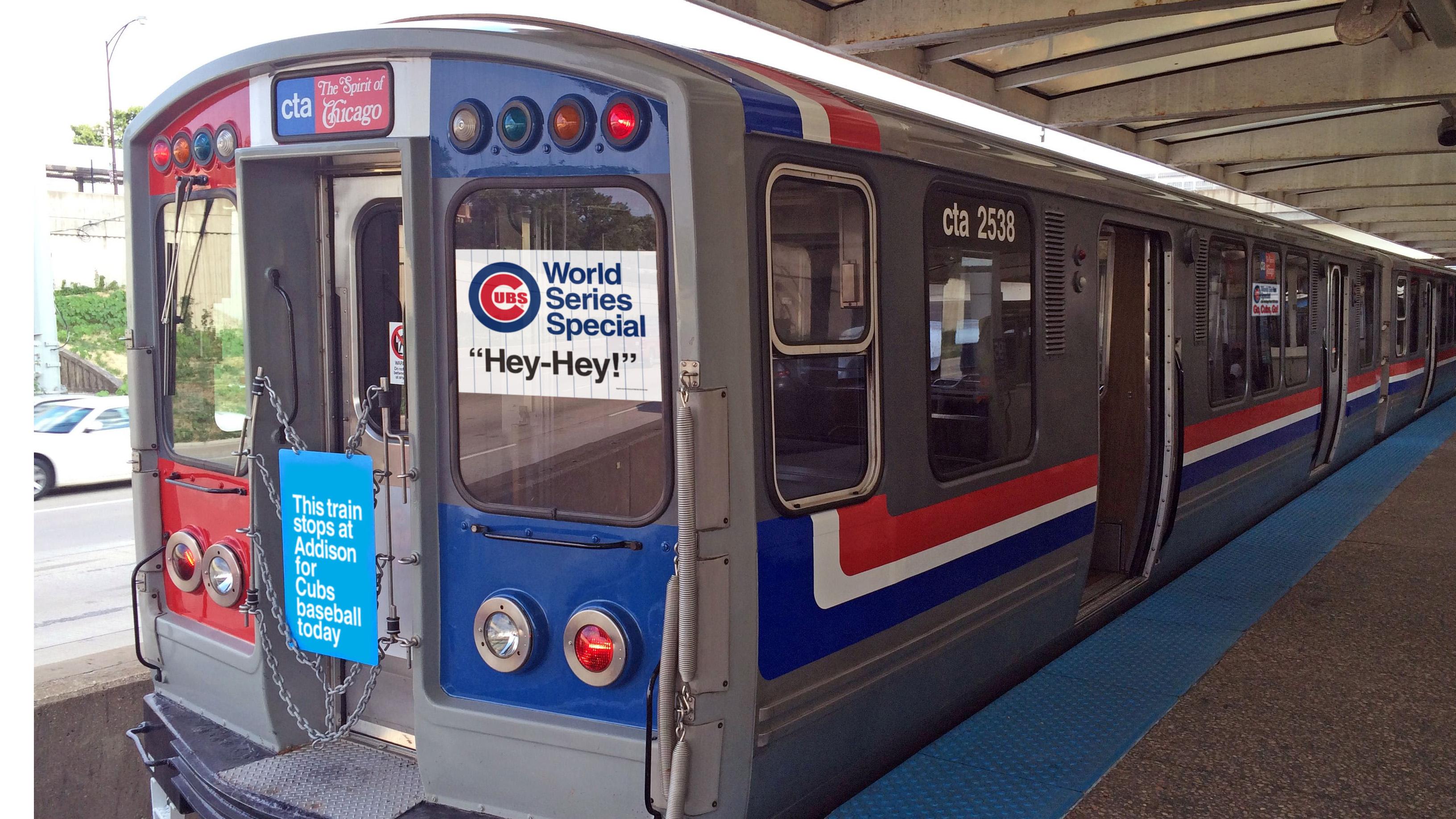 As part of its Heritage fleet program, the CTA will be operating its refurbished rail cars on the Red Line before the Cubs' World Series home games this weekend. (Courtesy of Chicago Transit Authority)
Taking the CTA Red Line will be a blast from the past for some Cubs fans heading to the their team's first World Series appearance in more than half a century.
In honor of the Cubs' historic run, the Chicago Transit Authority will be running vintage 2400-series cars along the Red Line for Games 3, 4, and 5 at Wrigley Field over the weekend.
The train cars, built between 1976 and 1978, will make one round trip on the Red Line, starting and ending at the Howard station on the city's North Side, with stops to all stations served by the line.
The fully restored cars include the original 1976 red, white and blue stripes on the exterior, honoring the American Bicentennial. To commemorate the Cubs' 2016 season, the train's exterior will also be decorated with posters and famous slogans from legendary Chicago sportscasters Harry Caray and Jack Brickhouse. The cars' interiors will showcase a collection of reprinted advertisements dating back several decades.
---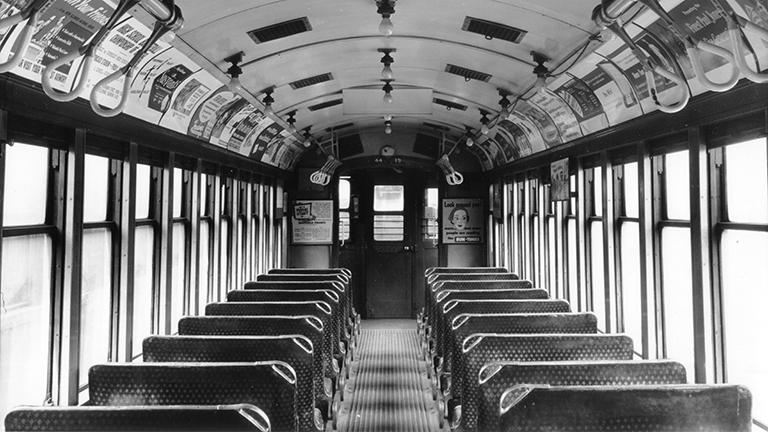 Related: Vintage CTA Trains, Buses Offer Peek at 1920s Transit
---
The cars are part of CTA's Heritage fleet program announced in June that aims to preserve historic rail cars and buses.  
"CTA's desire was to not only preserve its history – to have it there for people to see – but also to experience and to enjoy, to be able to use the cars for special events, for charters, so that people can ride them, interact with them, and know what it was like to ride the equipment that generations of Chicagoans before us rode to work and play and enjoyed every day," CTA Heritage Fleet Committee Chairman Graham Garfield told Chicago Tonight in July.

Catch the train
On Friday and Saturday, the vintage train will depart from the Howard Red Line station at approximately 3:45 p.m.; it will leave the 95th/Dan Ryan Red Line station and head north at roughly 4:50 p.m. First pitch is scheduled for 7:08 p.m. Friday and Saturday. 
Times for Sunday's round trip are yet to be announced; first pitch for Game 5 is set for 7:15 p.m. Sunday.
Follow Reuben Unrau on Twitter: @reubenunrau
---
Related stories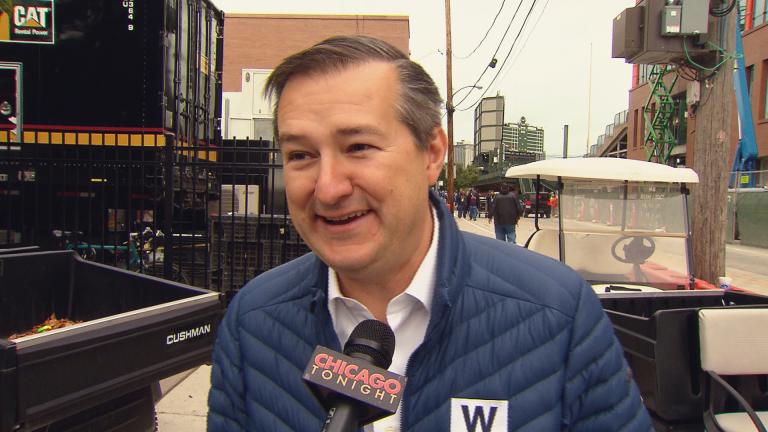 Cubs Chairman Tom Ricketts Talks World Series
Oct. 27: We check in with Cubs Chairman Tom Ricketts on the eve of the first World Series game at Wrigley Field since 1945. Plus: the latest on Kyle Schwarber and parking restrictions around the ballpark.
---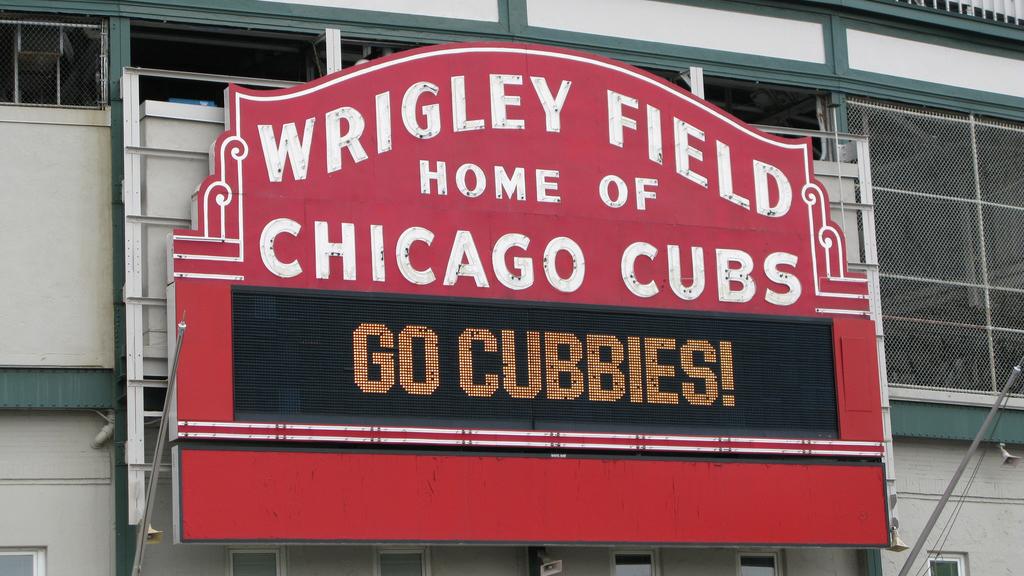 The High Cost of the World Series in Chicago
Oct. 26: For Chicago's long-suffering fans to get in on the action of the Cubs' historic championship run, they'll have to pony up the big bucks. 
---
Ask Geoffrey: A Look Back at Chicago's Streetcar Era
June 1: Geoffrey Baer tracks down answers for three questions about Chicago's bygone streetcar heyday. 
---