Ask Geoffrey: A Look Back at Chicago's Streetcar Era
Why was the streetcar system scrapped in Chicago? Was there a streetcar tunnel under the Chicago River? And are there any remnants from the Brookfield Zoo streetcar? Geoffrey Baer tracks down answers for these three questions about Chicago's bygone streetcar heyday.

I read that Chicago once had the largest street railway system in the world. Why was the system scrapped? Were the tracks pulled up or covered over?
– Martin Rowe, Lincolnwood
Chicago at one time did claim to have the largest streetcar system in the world, with a fleet of over 3,200 passenger cars and over 1,000 miles of track – a claim backed up in several sources we found.
It all started in 1859 with a horse-drawn car running along a single rail track down State Street. By the 1880s, a handful of different streetcar companies were in operation across the city. Gradually, the horse-drawn lines were replaced with cable cars – so called because they hooked to a constantly moving cable underneath the street. Electric streetcars powered by an overhead trolley line gradually replaced the cable cars.
In 1914, the streetcar companies unified under a new name: Chicago Surface Lines. A nickel would get you a ride to just about anywhere in the city.
The advent of affordable automobiles in the 1920s caused streetcar ridership to decline – but streetcar operators weren't going to just give up. In 1929 they formed the Presidents' Conference Committee, or PCC, which determined that the way to stop the decline in ridership was to make streetcars as fast, smooth, convenient and comfortable as the family car.
Chicago was chosen as the guinea pig city to test two experimental designs. The winning design became known as the PCC car and was used in cities all over the country. Chicago ordered 600 of them in 1945 and 1946. Here they were nicknamed Green Hornet streetcars because of their speed and the Chicago Surface Lines' green paint job.
At almost the same time the Chicago Surface Lines and the 'L' were consolidated as the CTA – and the CTA's general manager Walter McCarter wasn't a fan of streetcars and their unsightly web of overhead wires. He oversaw phasing out streetcars in favor of buses starting in 1947, just a year after the Green Hornets went into service. The last Chicago streetcar click-clacked down Vincennes Avenue on June 21, 1958. 
There are still lasting vestiges of the streetcar system in Chicago. Many of today's CTA bus routes and route numbers are the same as they were in the days of streetcars. And as for the tracks – a few of the streets had the tracks pulled up, but most were covered with asphalt and are still in the streets under pavement. 
PCC streetcars are still in operation in a number of places including Kenosha, Wisconsin; San Francisco and at the Illinois Railway Museum.
Our key source for this answer was "Chicago Streetcar Pictorial," a book just released by the Central Electric Railfans' Association. It details just about everything you could want to know about Chicago PCC streetcars.
---
I am 84 years old. I grew up in Chicago and have a memory of riding on a street car as it went through a tunnel under the Chicago River. Is the memory of this old man accurate or a fantasy?   
– Ron Graham, Bensenville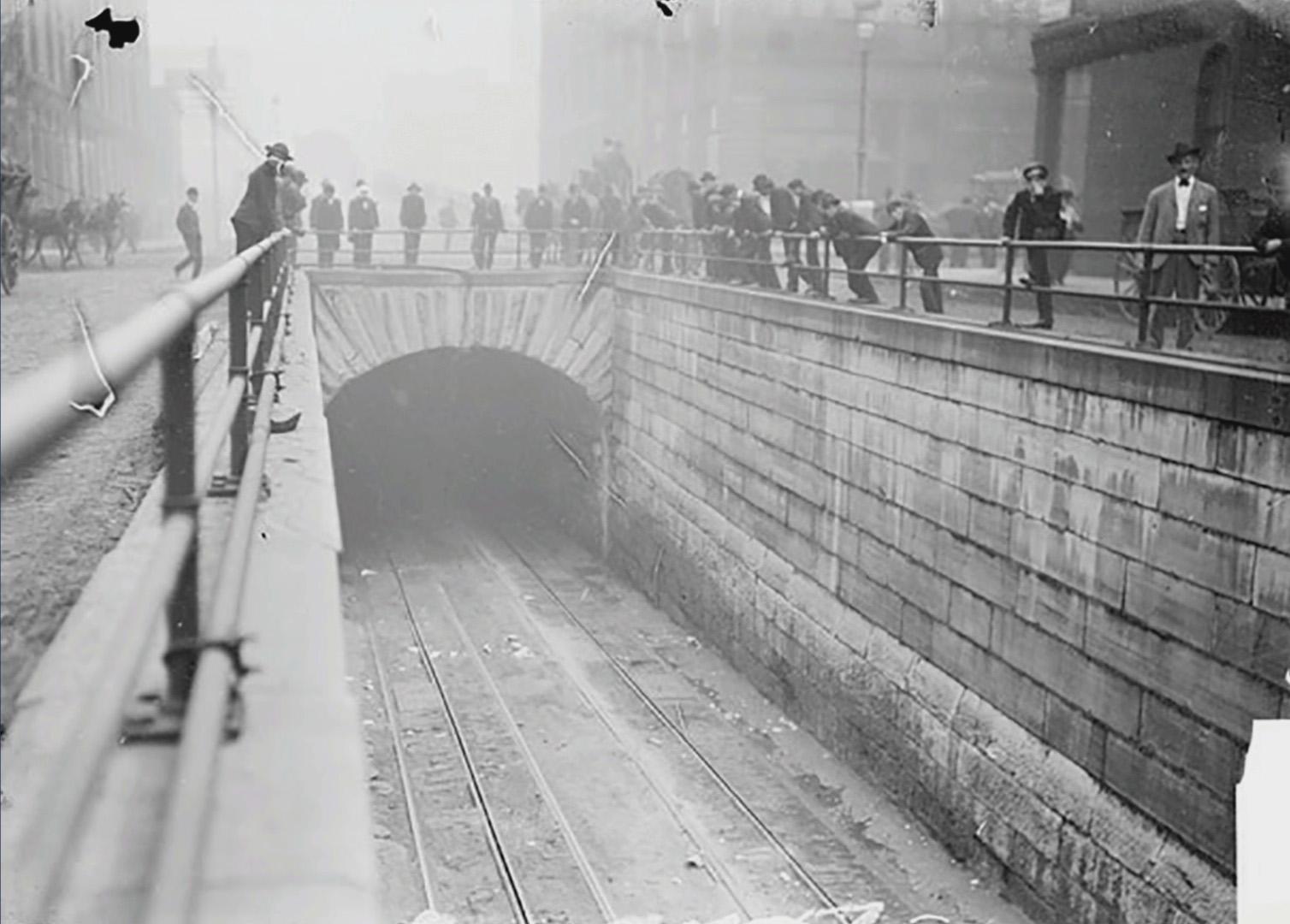 We've actually done this question before, but we thought we'd bring it back for this segment. Our viewer's memory is 100 percent accurate – there were in fact three tunnels under the river.
The tunnels were proposed in the mid-1800s to solve a traffic problem. There were so many ships traveling up and down the river that the old swing bridges were constantly opening, causing huge traffic jams on land.
The first tunnel opened in 1869 on Washington Street. The LaSalle Street tunnel opened in 1871, just before the Chicago Fire. It became a vital escape route for people fleeing the fire after the wooden bridges burned.
The tunnels originally were for carriages and pedestrians. Later, the cable car companies ran tracks through the tunnels because they couldn't run cables across movable bridges.  
A third tunnel was built at Van Buren Street specifically for streetcars.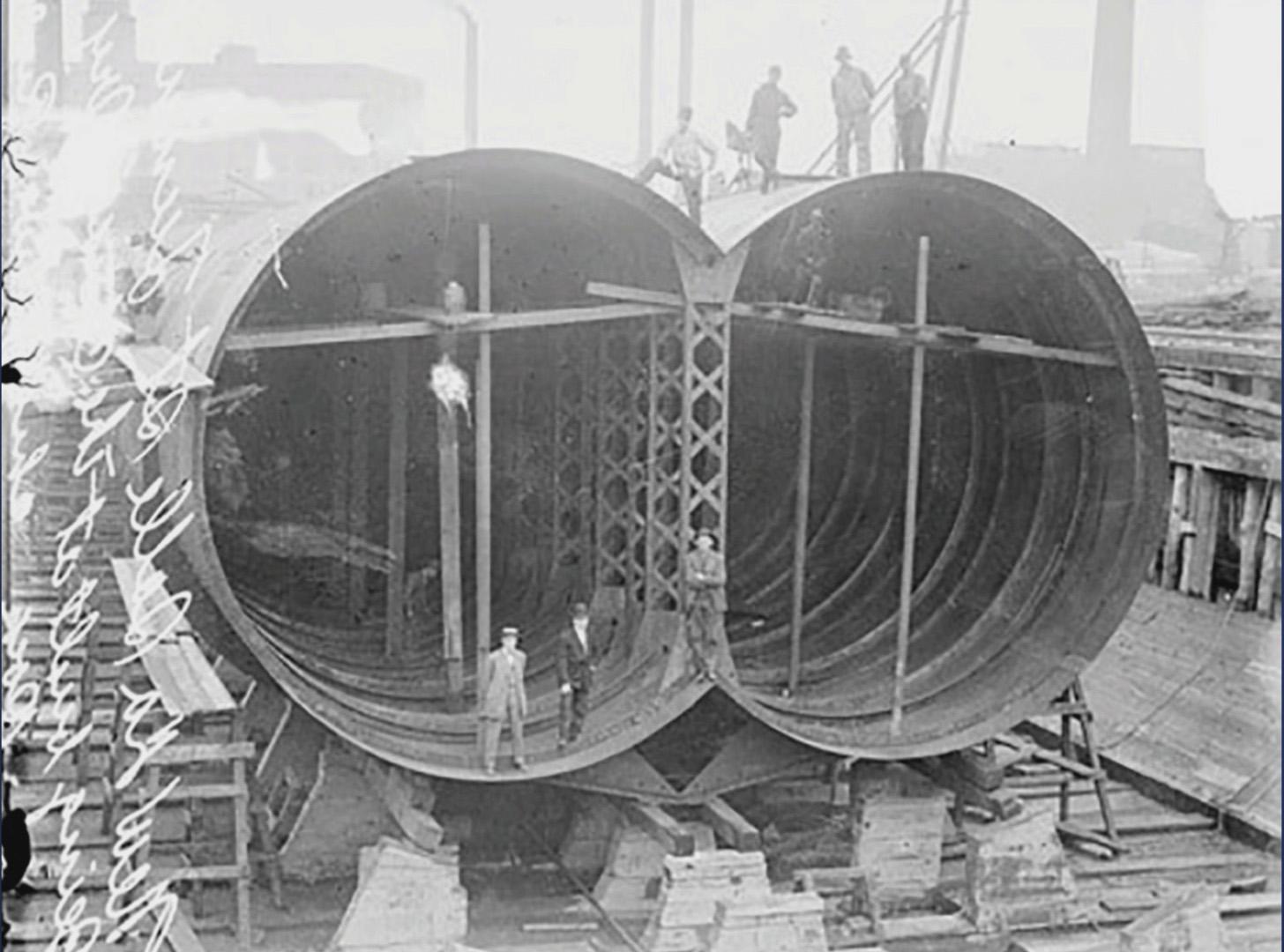 When the river was reversed in 1900, the current in the river exposed the tunnels that had been 18 feet below the riverbed so new tunnels had to be built at a lower depth.
The LaSalle Street tunnel was fabricated of steel above ground, then floated into place and then lowered into a trench in the river bottom. You can still see the entrance of that tunnel today north of the river, but it now leads to a parking area. That tunnel was closed to traffic in 1939.
The Van Buren tunnel closed in 1924, and the last one at Washington Street closed in 1954 as the streetcar era came to a close.
---
During WW II there was a streetcar route that went into the Brookfield Zoo from the east side. I believe that it originated from a terminal at Archer Avenue and 55th Street. Are there remnants of this line existing today?
– Frank Coyle, Romeoville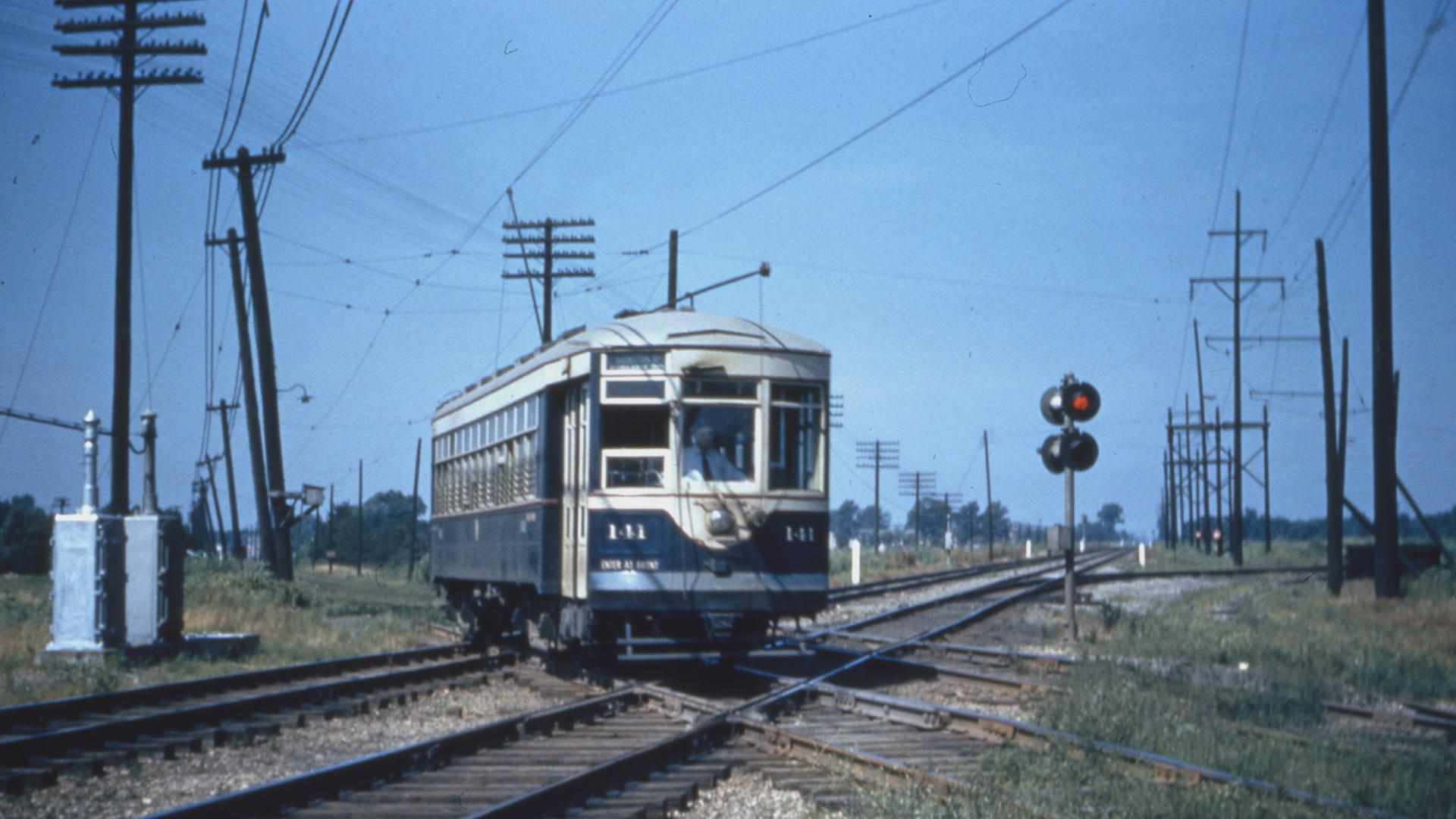 The line that ran beginning in the 1920s to Brookfield Zoo was not a Chicago Surface Lines streetcar, but was operated by the Chicago & West Towns Railway.
It ran from Cermak and Kenton in Cicero and passed through what were then the somewhat rural suburbs of Berwyn and North Riverside, past Brookfield Zoo and ending in LaGrange. The streetcar one was replaced with a motor bus in 1947.
According to the Central Electric Railfans Association, today's PACE buses follow the same route to the zoo.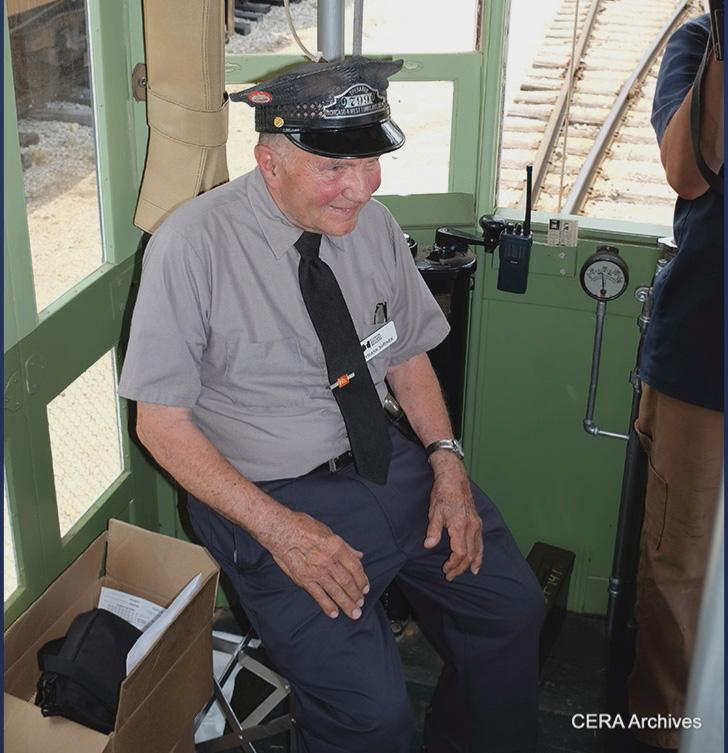 Frank Sirinek As far as physical relics there are concrete bridge piers where the streetcar line once ran over Salt Creek.
A restored blue and white 1924 streetcar, #141, is at the Illinois Railway Museum in Union, Illinois. A different railway historical society had purchased the car in 1959 but it sat unrestored under a tarp in Lisle for more than 10 years until a rail enthusiast named Frank Sirinek stumbled on it.
It took 30 years to restore the car, using parts like a controller found in Milan, Italy, and a fare register found in San Diego.  Other parts were re-manufactured based on original schematics. The restored car made its first run in 65 years at the Railway Museum on March 3, 2013 with Frank Sirinek as motorman.
---
Sign up for our morning newsletter to get all of our stories delivered to your mailbox each weekday.
---
More Ask Geoffrey: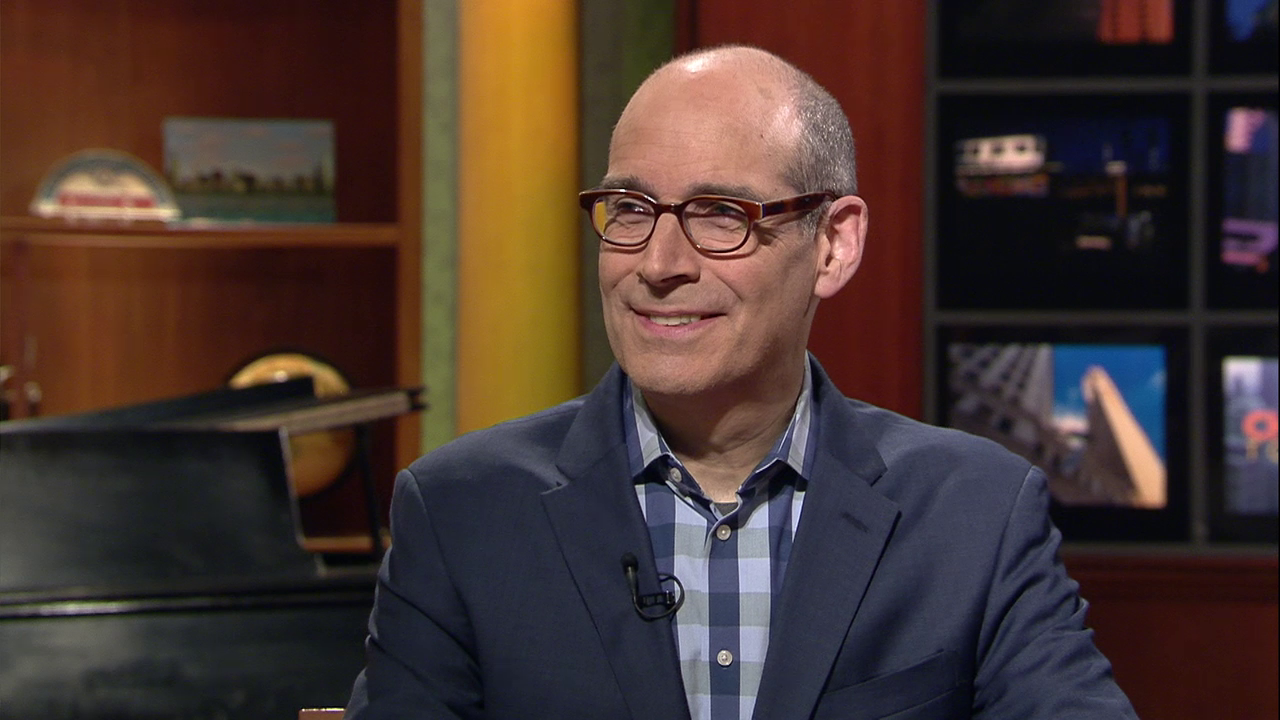 Did you know that you can dig through our Ask Geoffrey archives? Revisit your favorite episodes, discover new secrets about the city's past, and ask Geoffrey your own questions for possible exploration in upcoming episodes. Find it all right here.
Do you have a question for Geoffrey? Ask him.
---