Union leaders want to give rank-and-file members some extra time to read over the agreement before voting. (Chicago Tonight)
After a week of review, members of the Chicago Teachers Union will have a little more time before casting ballots on a tentative labor agreement with Chicago Public Schools.
The union announced this week it has postponed its vote from Thursday and Friday of this week until Monday and Tuesday of next week "in order to ensure that all members have an opportunity to read a printed copy of the TA in hand and the entire weekend to review it before making an informed vote."
The 56-page agreement is available on the union's website.
Last week, CTU's House of Delegates overwhelmingly recommended the contract in a non-binding vote. Union leaders expressed confidence their full membership would ratify the deal and held a series of review meetings throughout the city this week.
Next week's vote will be conducted on secret ballots inside district schools. A simple majority of the union's nearly 30,000 members is all that's needed for approval.
Once the deal is ratified, the Board of Education will be required to vote on a revised CPS budget, a district spokeswoman announced this week.
Full financial details of the labor agreement have not yet been released, but CPS is set to receive $88 million from the city's TIF surplus. That's up from the $32 million the district had expected in its original $5.4 billion budget the board unanimously approved earlier this fall.
State statutes require at least two public hearings be held before that vote. The first must take place no less than five days after the revised budget is released to the public and the last must occur at least five days before the board vote.
Dates have not yet been announced for the budget release or the public hearings. But the board has shuffled its schedule to accommodate those hearings, combining its November and December meetings into one meeting that will now be held Dec. 7.
Follow Matt Masterson on Twitter: @ByMattMasterson
---
Related stories: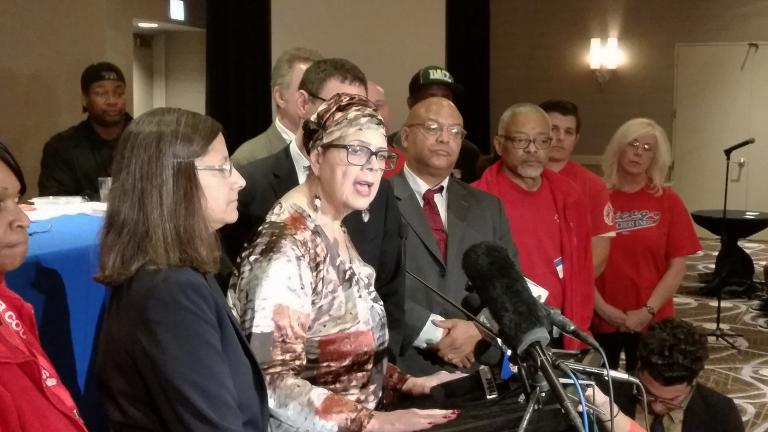 CTU Delegates Overwhelmingly Support Tentative Labor Agreement
Oct. 19: The union's full membership will vote to approve or reject the tentative agreement with CPS inside schools across the district next week.
---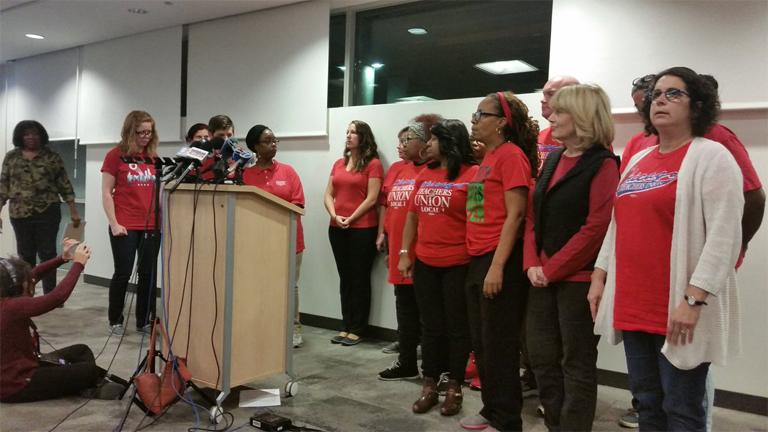 CPS, Teachers Union Reach Tentative Deal to Avert Strike
Oct. 11: A strike by Chicago Teachers Union members has been averted after the union reached a tentative agreement with Chicago Public Schools and the Board of Education.
---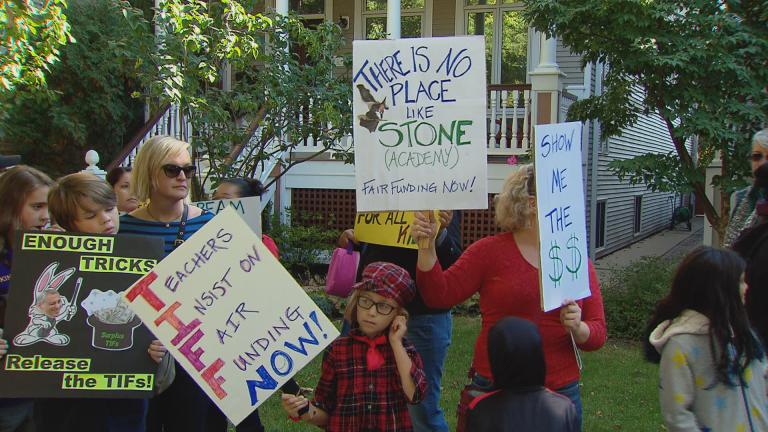 CTU Preps for Second Strike in 2 Contracts
Oct. 10: Picket signs are printed and teachers say they're ready to walk out as parents scramble to find care for their children.
---