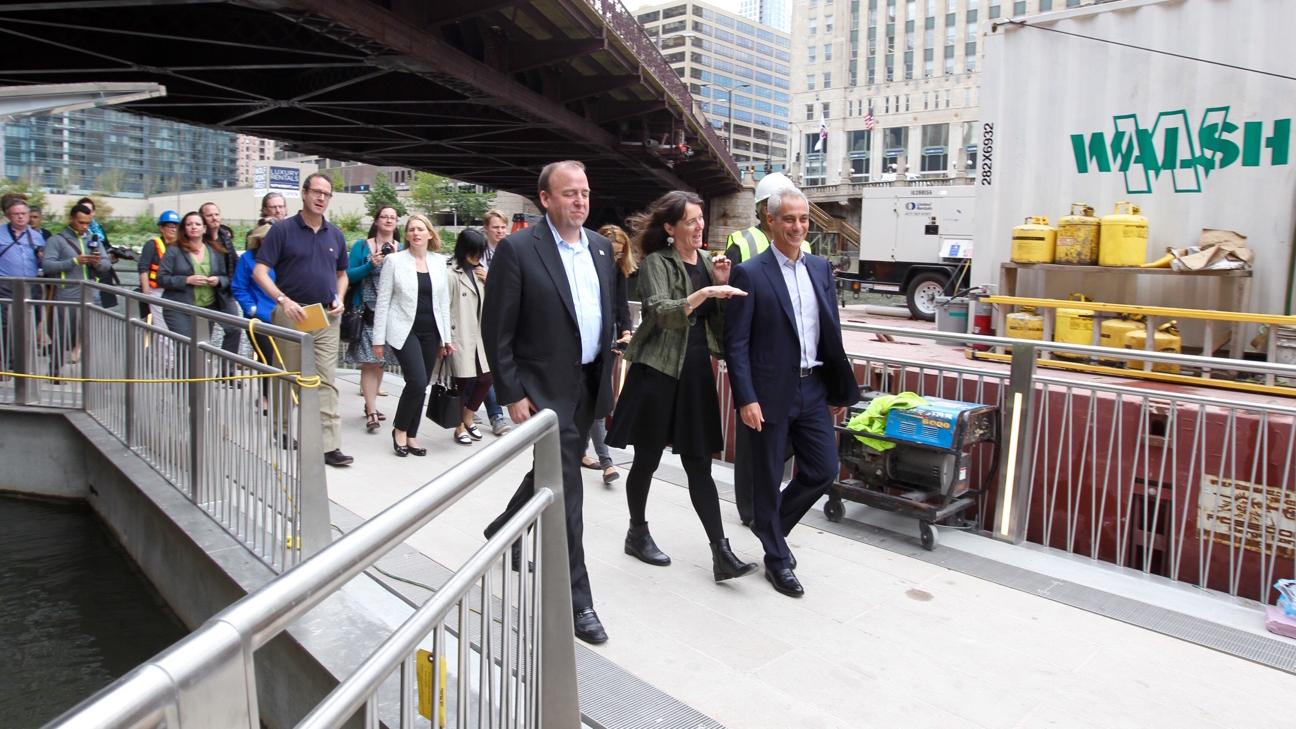 Mayor Rahm Emanuel leads a tour of a new section of the Chicago Riverwalk, which will be open to the public Saturday. (Courtesy City of Chicago)
A three-block section of the Chicago Riverwalk is set to open to the public this weekend, Mayor Rahm Emanuel's office announced Wednesday. The new leg of the project extends from LaSalle to Lake streets.
The completion of this stretch marks the end of construction on the 1.25-mile promenade, providing pedestrian and bike access along the south bank of the river. The Chicago Department of Transportation began construction on the project in 2014.
"The Chicago River was an eyesore and now it's catching everyone's eye," said Emanuel at a press conference along the river Wednesday.
The city also announced three new amenities, or "rooms," placed at various locations along the Riverwalk:
The Water Plaza: A water fountain between Lasalle and Wells streets.
The Jetty: Floating piers and wetland gardens between Wells and Franklin streets that feature information about the ecology of the river and provide access to fishing.
The Riverbank: A public lawn area that links the sidewalk on upper Wacker Drive to the Riverwalk below.
The project was funded through a $98 million loan from the U.S. Department of Transportation's Transportation Infrastructure Finance Innovation Act (TIFIA) program. The project also received $10 million in state funding.
"We didn't put any public money into this," Emanuel said. "This was a loan from federal government paid back through revenue from architectural boat tours, the taxis, and retail. There's no public money and yet it has inspired billions of dollars in other investment for the city of Chicago."
Follow Reuben Unrau on Twitter: @reubenunrau
---
Related Stories 
Feb. 25: The Chicago River is far from America's cleanest waterway. But a few anglers are trying their luck as its ecosystem improves. Captain Tim Frey took us for a winter fishing trip on the river.
---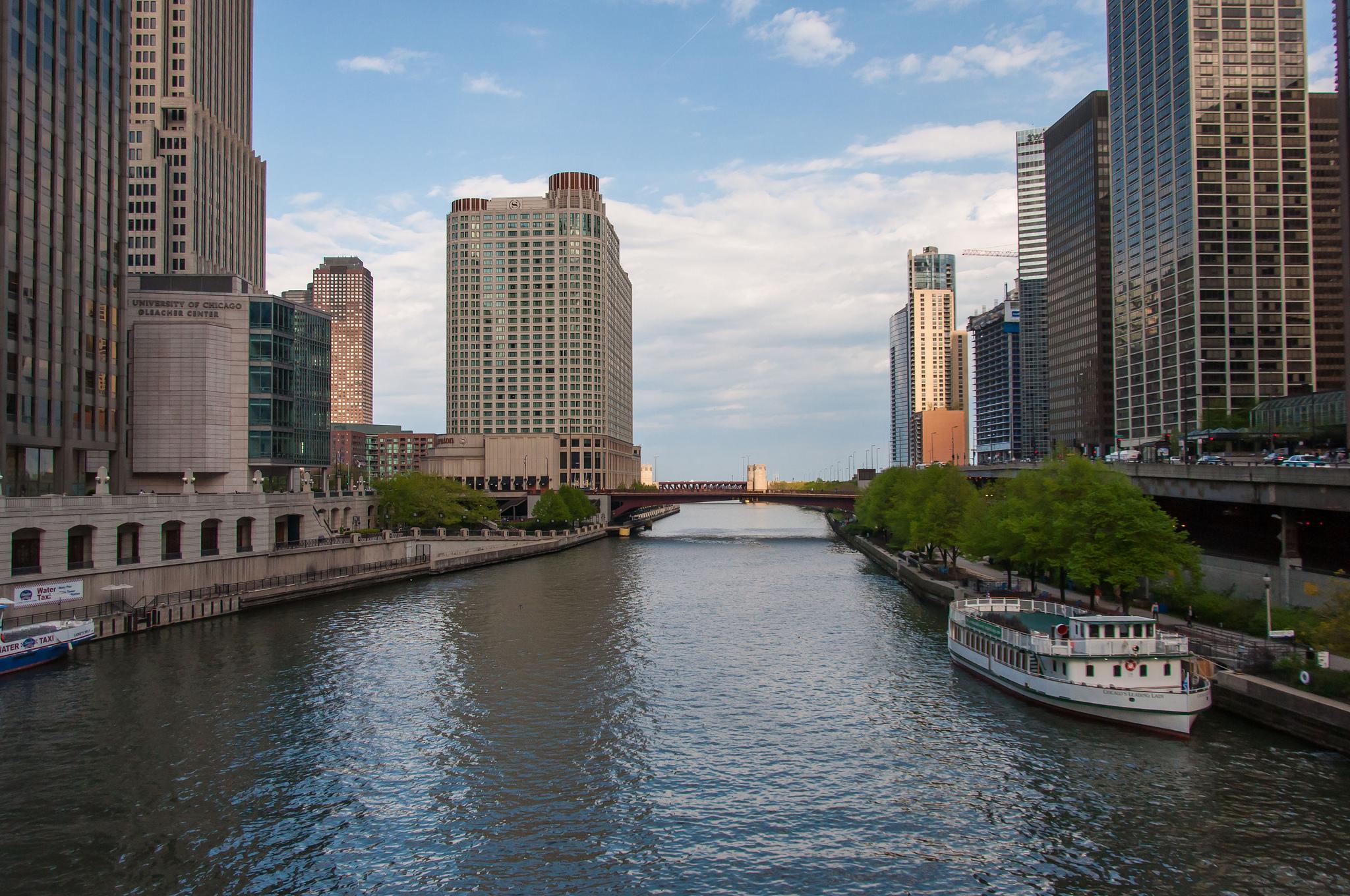 Cruise the Chicago River from the Comfort of Your Home
Jan. 26: The Chicago River is now visible via Google Street View. A small team spent nearly 10 hours documenting the waterway with a 360-degree camera in October. Here's what it looks like.
---
Newest Part of Chicago Riverwalk Opens
May 26: Over Memorial Day weekend, a new part of the Chicago Riverwalk opened from State Street to Clark Street. Carol Ross Barney has been leading the Riverwalk design for more than a dozen years. We sit down with her to talk about the project. 
---