We've discussed the Eastland Disaster many times on Chicago Tonight. The 1915 tragedy killed nearly 850 people when a passenger ship capsized in the Chicago River. 
Now there is a remarkable new way to step back in time and come to face-to-face with this piece of Chicago history. 
It's an augmented reality app called Chicago00. Jay Shefsky has details.
Related event
John Russick of the Chicago History Museum will give a public tour Friday at 12:15 p.m. to anyone who downloads the app and show up at the northeast corner of LaSalle Street and Wacker Drive.
---
Related stories: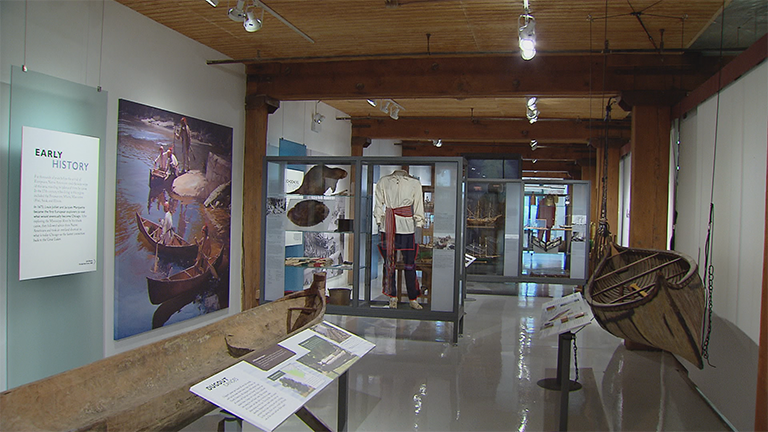 Chicago Maritime Museum Opens in Bridgeport
June 2: The new permanent location for the museum opens on Saturday. Chicago Tonight got a preview of the new space located on the Bubbly Creek branch of the Chicago River.
---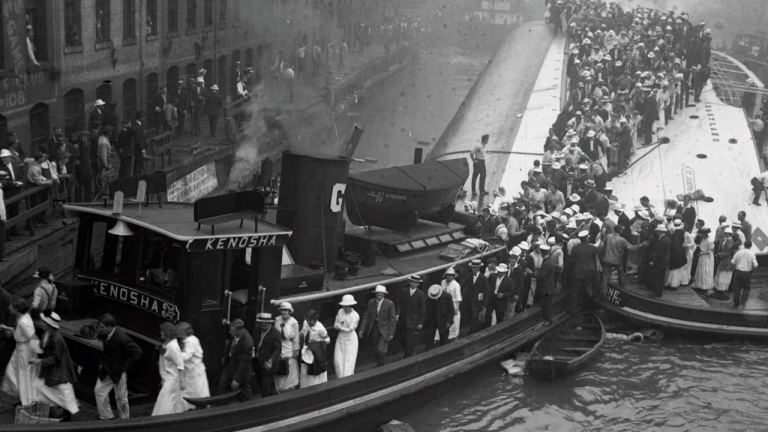 Commemorating the Eastland Disaster: 100 Year Anniversary
July 22, 2105: One hundred years ago today, the SS Eastland sank in the Chicago River. Nearly 100 newly found photos from the Chicago Tribune offer a new look at Chicago's deadliest tragedy.
---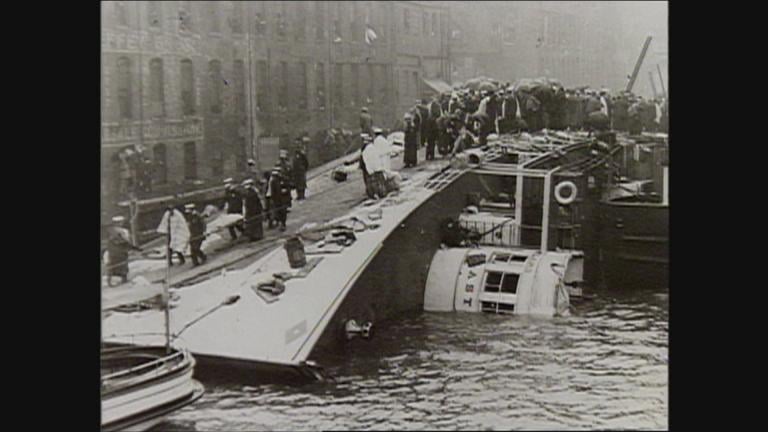 Grad Student Uncovers Lost Eastland Disaster Footage
Feb. 9, 2015: The Eastland Disaster of 1915 marks the capsizing of the SS Eastland on the Chicago River that claimed at least 844 lives. It is considered one of the greatest loss-of-life tragedies in Chicago history.
---