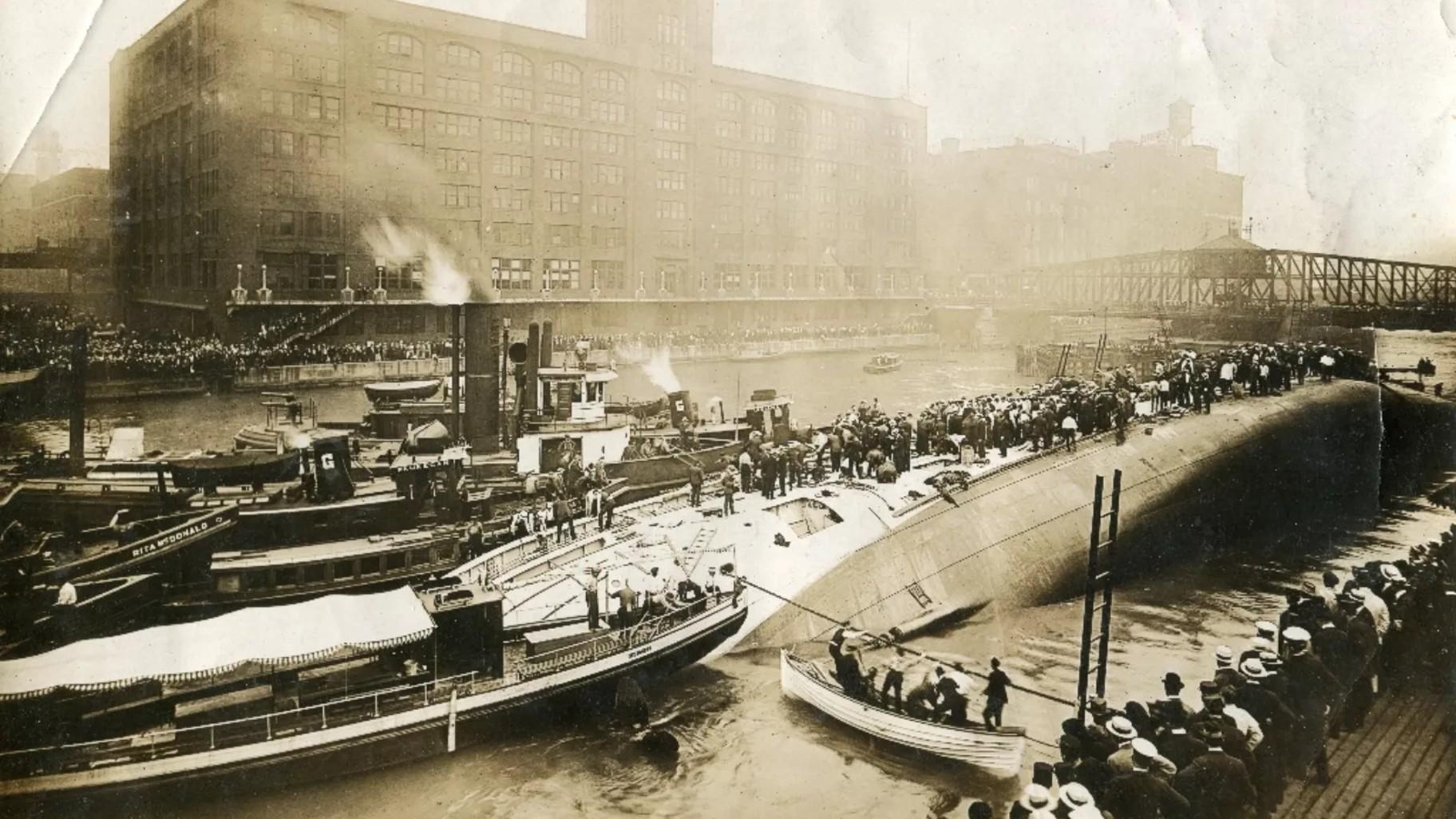 (Eastland Disaster Historical Society)
The Newberry Library, one of Chicago's most historic research libraries, is set to add to its collection a trove of photos and documents that offer a closer look into one of the city's deadliest events: the Eastland Disaster.
The Eastland Disaster occurred in 1915 when a passenger ship docked at the Clark Street Bridge tipped over in the Chicago River, leading to the deaths of 844 people.
"These people all walked the Earth at a moment in time," said Ted Wachholz, executive director and chief historian at the Eastland Disaster Historical Society. "Their lives, their voices were taken away from them in a matter of five minutes."
The Eastland Disaster Historical Society worked with the Newberry Library to give the library the collection of photos and documents. Wachholz said the acquisition means the documents will be more easily accessible for people to view.
The collection includes items like coroner's records, employment records of survivors and victims and items from their families like memorial cards, letters and personal diaries.
The collection will be fully digitized and added to the Newberry Library's website by September with support from a grant from the Illinois State Historical Records Advisory Board.
Wachholz said the Eastland Disaster often gets overlooked in history for many reasons, including because many of the victims were blue-collar workers and first- and second-generation immigrants.
The Eastland Disaster Historical Society, which has been family-owned and operated for 25 years, works to keep the memory of the event, victims and survivors alive.
Wachholz said reaching retirement age was a factor that led to the decision to reach out to the Newberry Library in 2019 to give the library the collection.
"The Newberry is gonna be here well beyond our lifetimes, so we're really excited that we have such an iconic institution in Chicago that really embraced the collection as significant and meaningful to preserving the history," Wachholz said.
To learn more about the Eastland Disaster Historical Society, visit its website. Newberry Library's digital collections can be found here.
Contact Eunice Alpasan: @eunicealpasan | 773-509-5362 | [email protected]
---