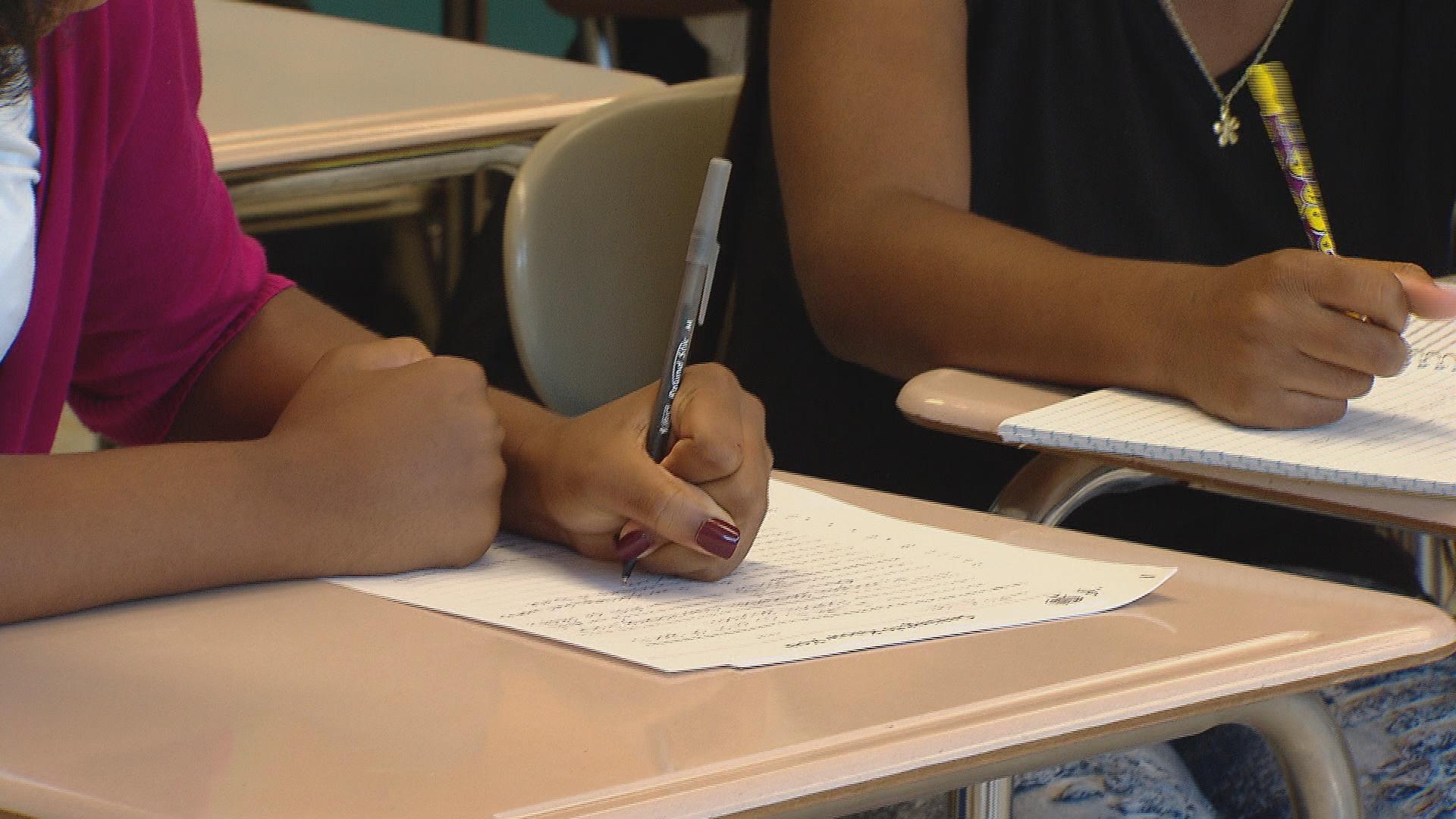 The Chicago Teachers Unions has not yet reached a contract agreement with the city's Board of Education and will strike next week if a deal is not finalized by Monday evening.
CTU President Karen Lewis said negotiations between the two sides would continue over the weekend and through Columbus Day if necessary, but as of Friday afternoon, she had "nothing substantial" to report.
"There's always movement," Lewis told media during a press conference at the union's Merchandise Market office Friday. "There's movement. But I don't have anything substantial to report to you … I think people are listening. We're throwing out ideas about how to land this."
The union has asked for $200 million – or $500 per student – in new revenue for schools, along with increased job security after the district cut more than 1,200 educators and support staff personnel in the last two months.
Lewis said that money would be used to fund everything from social workers and counselors to nurses and aides.
The teachers have worked without a contract since before last school year. Negotiations have also hinged on the length of the deal as well as a proposal by Chicago Public Schools to phase out its annual pension pick-up.
The union wants to use an increased amount of the estimated $460 million in tax incremental financing dollars the city brought in over the last year.
CTU Vice President Jesse Sharkey wouldn't give an exact figure, but on Friday said CTU believes it can meet its schools' needs if it received "a couple hundred million" – less than half of that total.
Mayor Rahm Emanuel and CPS officials have repeatedly said they believe a work stoppage can be averted – with Emanuel going so far as to call the possible strike one of choice, not necessity.
CPS made a "serious offer" in January – one the district still hopes to finalize – that would phase out the 7-percent pension payment it currently makes for teachers.
Emanuel and CPS CEO Forrest Claypool say raises included in this deal would give teachers a 13-percent pay raise. But union members believe it actually represents a pay cut.
CTU issued its 10-day strike notice late last month after its membership voted overwhelmingly in favor of a strike. If a contract is not reached by a deadline of Monday evening, Lewis said the union's 28,000 members will withhold their labor and picket outside CPS buildings as early as 6 a.m. Tuesday.
"Karen's answer stands for itself, we're working … we're still at the table," Sharkey said, before being asked whether Monday evening should be viewed as an absolute deadline. "That's what a deadline means."
Follow Matt Masterson on Twitter: @ByMattMasterson
---
Related stories: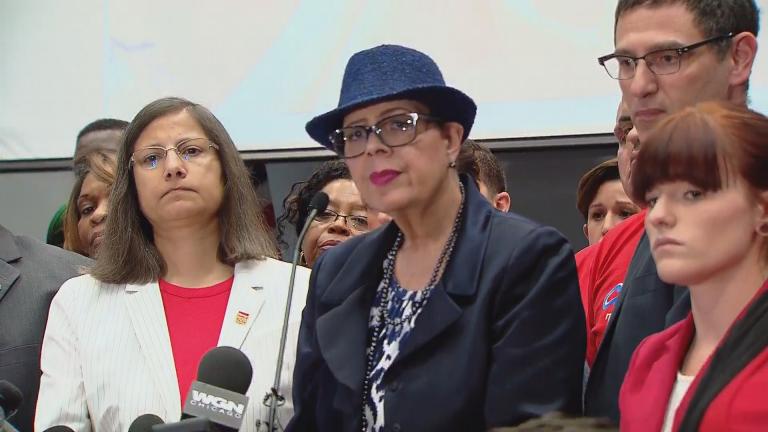 CPS Sends Layoff Notices to Almost 250 Teachers, Staff
Oct. 3: Some Chicago Public Schools students may be missing their teachers as more than 250 layoff notices go out Monday.
---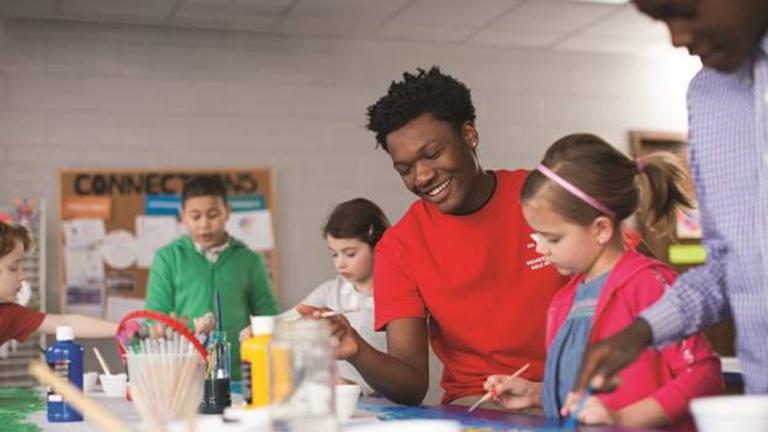 Camps, Day Care Available for CPS Students if Teachers Walk Out
Oct. 3: The YMCA and other community organizations across the city plan to hold strike camps for CPS students if the district and Chicago teachers can't reach a contract agreement by next week.
---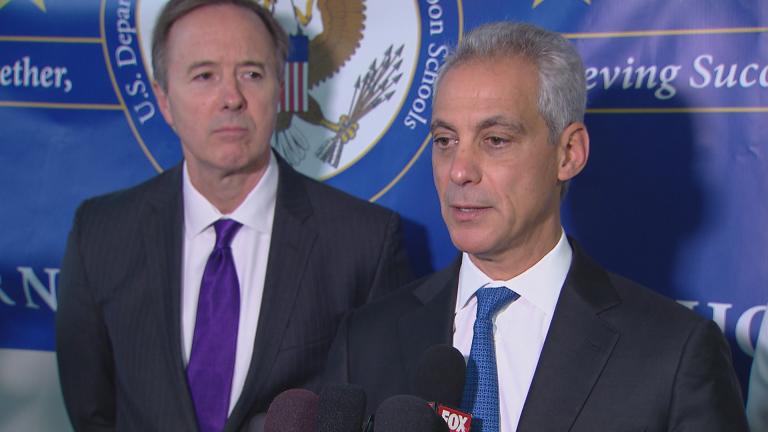 Mayor Emanuel: Teachers Strike Avoidable
Sept. 29: Chicago teachers formally give a 10-day strike notice to the Chicago Board of Education. Why the mayor and schools chief think they can avoid a walkout.
---