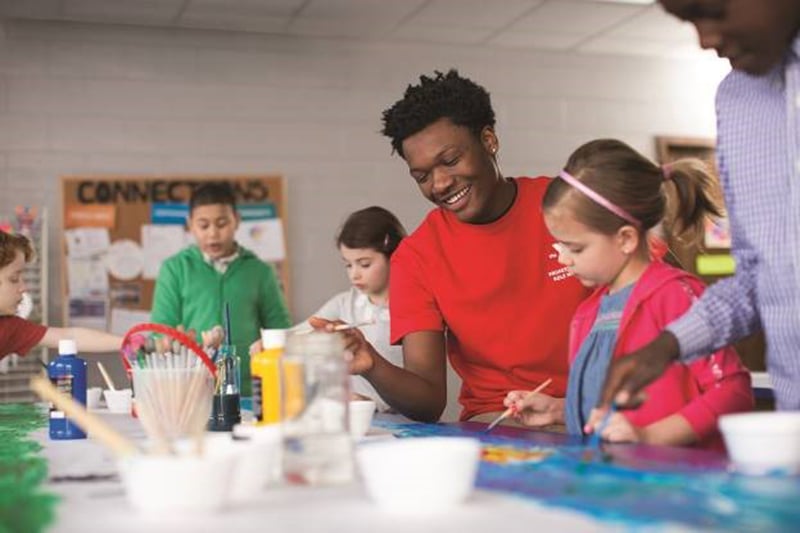 Eight YMCA of Metro Chicago locations plan to hold School Days Out Camps – featuring a full day curriculum and activities like arts and crafts – for CPS students if teachers go on strike next week. (YMCA)
Community organizations across the city are reaching out to Chicago Public School parents who are scrambling to find an extra sitter or day care for their children in the event of a teachers strike next week.
Dance studios, music groups and artist workshops are among the groups planning to open their doors to CPS students beginning Oct. 11 – the date Chicago Teachers Union members say they will go on strike if a contract agreement is not reached with the district.
One such offering is the YMCA of Metro Chicago's School Days Out. The program is already offered throughout the school year during holidays and weather-related closings, but the group is finalizing plans to keep staff on hand and run the program – which offers supervised activities at seven Chicago YMCAs – throughout the strike.
"We work mainly around the CPS calendar," said Chad Wendt, youth development director at the McCormick Tribune YMCA. "It can be anything from MLK Day where school is not in session to report card pickup day, snow days, furlough days, strikes anything like that where CPS is not in session, we'll hold a School Days Out so parents can have some form of child care."
The program runs from 7 a.m. to 6 p.m. and includes breakfast, lunch and a snack, and activities such as arts and crafts, sports and swimming classes to children ages 5 to 12. It also has an educational component, with curriculum centered on reading, health, nutrition and physical fitness.
The cost for the program has not yet been finalized.
Negotiations are expected to continue throughout this week leading up to the strike deadline. CPS officials and Mayor Rahm Emanuel have repeatedly said they believe a work stoppage can be averted and a contract agreement can be reached.
Parents 4 Teachers – a Chicago-based advocacy group – released a statement Friday saying the union is using its strike threat as leverage against the mayor and the Chicago Board of Education "to win important classroom improvements for students, as well as fair compensation and benefits" for teachers.
"Ultimately, teachers will decide what a fair contract is and whether a strike is necessary to obtain one," the statement reads. "Right now, though, it's more important than ever to show the mayor that parents and the greater community support the teachers and will stand with them if they strike."
CPS is also expected to announce this week how it plans to spend as much as $15 milion in contingency funding to keep school facilities open for students if a strike does come to pass.
The School Days Out program is available to all families, but priority will be given to YMCA members. The group advises parents call or visit one of the seven participating centers as soon as possible to reserve a spot.
 "We've had a hand full of parents reach out just in case (there's a strike)," Wendt said. "Some of them are continued members who come for regular School Days Out and summer camps and activities like that.
"And we've also had a few parents from schools we've never actually partnered with who have heard about us through various means, and they have reached out to us and asked as well. So it seems like awareness is being spread."
Other organizations offering day camps for CPS students next week include:
Follow Matt Masterson on Twitter: @ByMattMasterson
---
Related stories: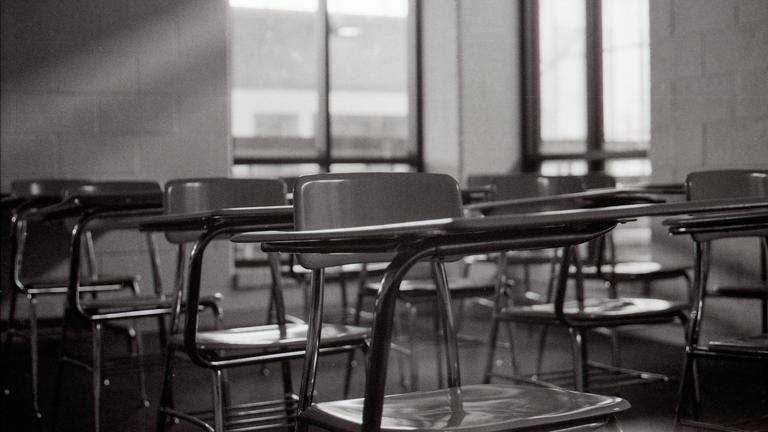 As Teacher Strike Looms, Parents Make Plans for Kids Missing School
Sept. 29: Some parents are skipping family events and stockpiling paid time off to make sure they're able to watch children during a possible teacher's strike next month.
---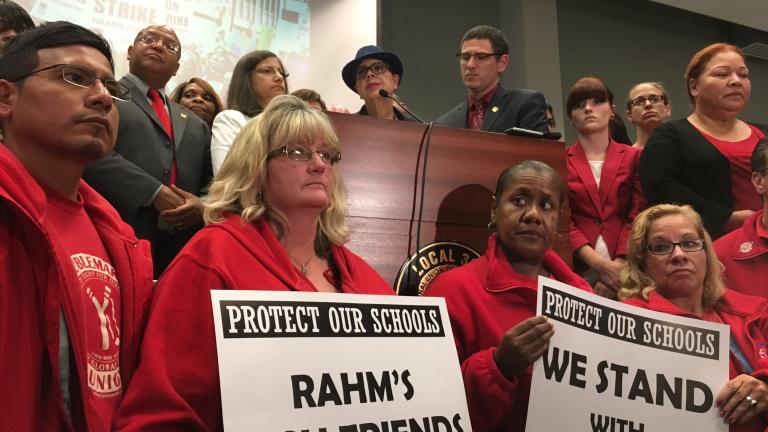 CTU Sets October Strike Date if No Contract Agreement Reached
Sept. 28: The CTU plans to serve CPS its 10-day strike notice Thursday for a possible Oct. 11 walkout. We hear more about the plan from CTU Vice President Jesse Sharkey.
---
CTU Overwhelmingly Votes to Authorize Teacher Strike
Sept. 26: More than 95 percent of Chicago Teachers Union members who participated in last week's three-day authorization vote said they were in favor of another work stoppage.
---