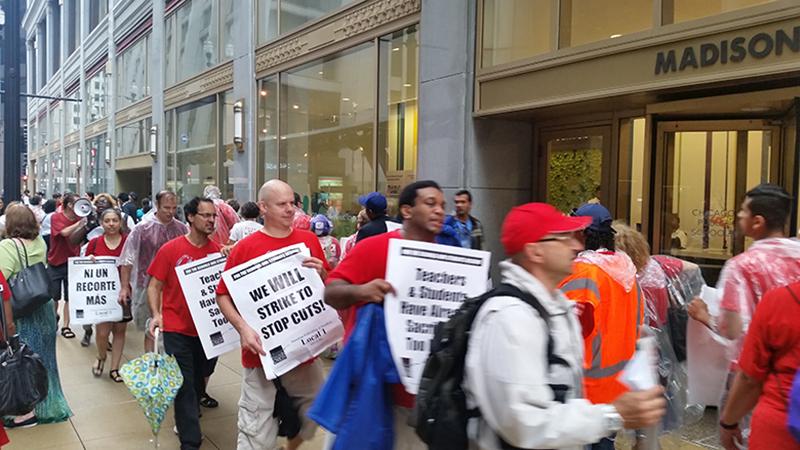 CTU teachers protest outside a Chicago Public Schools Board of Education meeting on Aug. 24. Teachers and schools across Chicago will spend the rest of this week voting whether or not to authorize a possible strike later this year. (Matt Masterson / Chicago Tonight)
Beginning Wednesday, schools and educators across Chicago will vote whether or not to reauthorize a teacher walkout that could occur as soon as next month.
The Chicago Teachers Union has asked schools to complete strike authorization voting by the end of Wednesday, according to a union release, as its leadership continues contract negotiations with Chicago Public Schools.
Any schools that have less than 100 percent of staff turnout Wednesday will be allowed to rerun the vote Thursday or Friday. This comes after CTU's 800-member House of Delegates passed a resolution seeking to reauthorize a strike earlier this month.
A previous strike vote passed with the support of more than 88 percent of CTU members late last year. But following a one-day walkout in April, the union wants to hold the second vote to avoid any potential legal challenges.
Unlike in past votes, which were conducted through secret ballots, CTU members voting this week will do so by signing a petition that could be seen by their colleagues.
CTU has framed the possible work stoppage as a last resort. James Staros, a government and history teacher at King College Prep High School, said educators there are overwhelmingly against striking, but feel they have no other choice given repeated staff cuts by the Chicago Board of Education.
With fewer librarians employed, and many social workers and nurses working just a day or two each week at district schools, Staros believes the board has put educators in a position where if they don't strike, the students will be hurt.
"Given that reality, most teachers see a strike as an inevitability that the Board of Ed has pushed on us," he said in an email. "We all want to stay in the classroom and teach, but at some point, you have to stand up to the bully."
CTU urged members to vote before school began Wednesday. Some took to social media to relay their thoughts on the possible strike:
@MartinLRitter @CTULocal1 we voted 100% to withhold our labor if that is what it takes to get a #faircontract

— Erika Wozniak (@erikawoz82) September 21, 2016
---
The House of Delegates is expected to meet again next Wednesday, Sept. 28. The union organized informational pickets at schools throughout this week and provided parent flyers on its website calling out Mayor Rahm Emanuel and CPS CEO Forrest Claypool.
In August, the CTU's rank-and-file Big Bargaining Team – comprised of members from the union's elected executive board and the House of Delegates – urged CTU members to consider going on strike if a new contract was not agreed to by October.
"This week's vote is to reinforce the democratic sentiment your union made last December when members voted overwhelmingly to authorize a strike," CTU President Karen Lewis told members in a statement on the union's website Wednesday. "We know that the mayor and the governor will attempt to take away our power through their appointed labor relations board.
CPS did not reply to a request for comment Wednesday morning.
Union leaders have said they don't anticipate any problems getting members to affirm a second authorization. At least 75 percent of union members must approve the walkout for it to be legally authorized under Illinois state law.
But even with that "overwhelming" majority who previously approved a strike, not all teachers are on board this time around.
Jim Macchione, an eighth grade teacher at Healy Elementary in Armour Square, voted against the strike Wednesday – not because he doesn't believe a walkout may be necessary – but because he's frustrated with Lewis and union leadership who haven't let CTU members outside the bargaining team review the district's contract offer.
"My complaint all along has been to treat the teachers like the professionals you claim that we are," Macchione said. "Even if they say no – like with the contract the (Big Bargaining Team) voted no on – the members should be able to read the contract. Most of us have master's degrees, most of us know how to read a document. So even if the Big Bargaining Team voted unanimously for it to be 'no', why isn't there more transparency?"
Though negotiations have reportedly been cordial, sticking points have arisen over contract length – Lewis previously told Chicago Tonight CTU wants a three-year deal, while CPS is seeking four years – and the district's desire to phase out its seven-percent pension pick-up payment.
While teachers see this as a pay cut, CPS has repeatedly said the contract actually offers teachers a 13.5 percent raise over the life of the contract.
The contract length, though, has also been an issue for Macchione, who feels a longer deal would delay the possibility of any future strike. He's seen that sense of frustration spread among some of his colleagues who "just want to teach," and he believes the union will stuggle to match the support it had for a strike last December.
"Maybe they will," Macchione said. "Maybe I'm the odd man out and I don't know. But I would be surprised if they had more than 88 percent. I really would."
Follow Matt Masterson on Twitter: @ByMattMasterson
---
Related stories:
Chicago Teachers Union House of Delegates Plans for 2nd Strike Vote
Sept. 7: The rank-and-file members of the Chicago Teachers Union have already approved a strike, but the union is planning a second vote.
---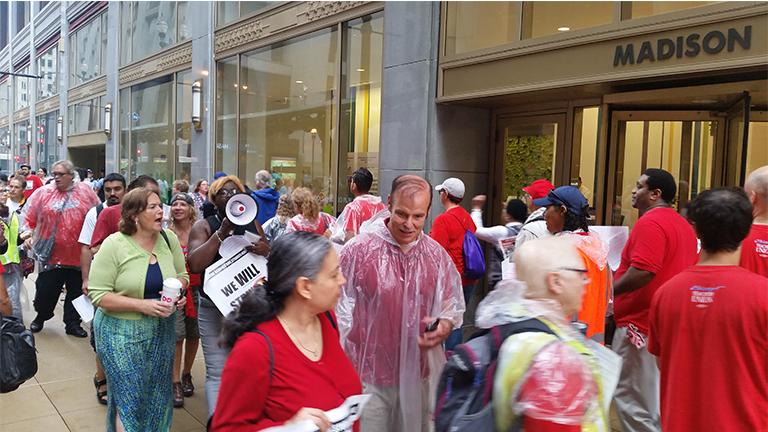 CTU Considers October Strike if New Deal Not Struck
Aug. 24: Without a new contract agreement with CPS, Chicago teachers are looking at their second work stoppage this year.
---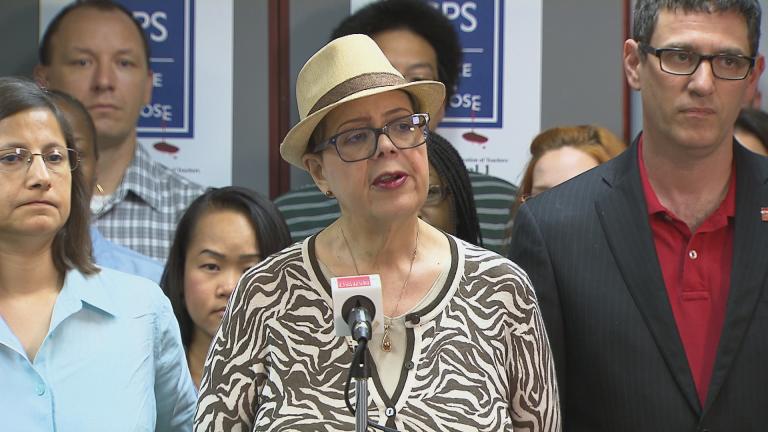 CPS Releases Budget for Coming School Year, Counts on CTU Contract
Aug. 8: Now that Chicago Public Schools has released its budget plans for the coming year, can the district and the Chicago Teachers Union finally nail down a contract agreement?
---