At its first meeting of the school year, the Chicago Teachers Union's 800-member House of Delegates passed a resolution to take a second strike authorization vote with full membership.
The vote will take place from Sept. 21-23.
Union leadership expects they'll have no problem getting members to pass another authorization, but the say they're taking this second vote to avoid any challenges to the first vote, taken in December. That one passed with 96.5 percent of members voting yes. But because the union did go on a one-day strike in April, they want to be sure there's no way the legality of a strike could be challenged if members do indeed walk out.
The House of Delegates is scheduled to meet again the first week of October. CTU leadership says that depending on how contract negotiations go, they may or may not call an emergency meeting to set a strike date. 
Chicago Public Schools Communications Director Emily Bittner issued a statement about the House of Delegates meeting. The statement reads in part:
"A strike can be averted, and CPS will work tirelessly to make sure children's education and progress is not interrupted. CPS teachers do great work – especially propelling the Chicago students' remarkable academic gains – and we want to give them a fair raise that works within our budget constraints. 
"A strike is a very serious step that affects the lives of thousands of parents of children, and we hope that before taking that step, the CTU's leadership shares the detailed contract recommendation from the independent third party fact finder with teachers and other staff."
House of Delegates vs. 'Big Bargaining Team'
The CTU's constitution authorizes the House of Delegates to call for strike votes, set a strike date and decide whether or not a tentative contract agreement should be issued to the full membership for a vote.
But in January, the CTU announced it had received a "serious offer" from Chicago Public Schools. Rather than taking the contract offer to the House of Delegates, leadership asked its "Big Bargaining Team" to weigh in. The group of 50 rank-and-file members unanimously voted the offer down.
"We do not have a tentative agreement," Monique Redeaux Smith, a CPS teacher and members of the bargaining team, told reporters the day the union made the announcement. The union released a video showing the group taking its vote.
Their action threw into question how well CTU President Karen Lewis had taken the pulse of her membership. But it also raises a question: Why didn't CTU leaders ask the elected House of Delegates to consider the contract?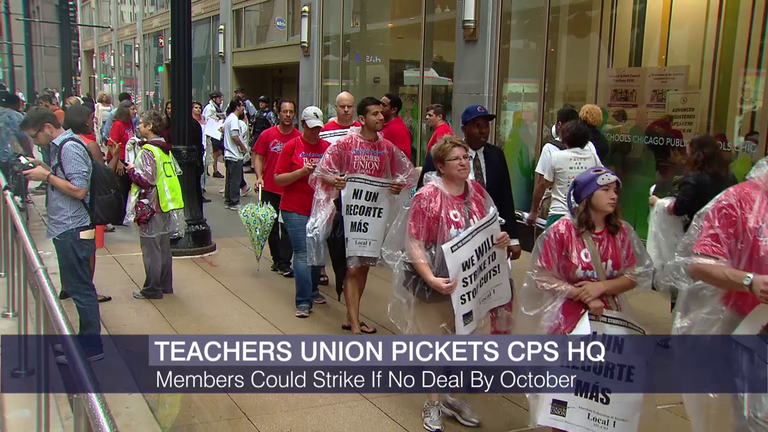 Chicago Teachers Union members protest outside of a CPS Board of Education meeting on Aug. 24.
A blog post on the CTU's website explains that the bargaining team represents a cross-section of union members, and includes members from the elected executive board and House of Delegates. Its job is to "help look at any board proposals to ensure member interests are reflected at every step of the bargaining process." The post describes the team as a "critical group of leaders" who've been "invaluable providing the detail and insight necessary to negotiate the best terms and conditions for our next contract."
"If it's not good enough to pass muster with the people that have to work under it, then why would we put it out?" Lewis said of the contract.
The union's constitution says that "action by the House to authorize a strike or accept or reject a partial or final collective bargaining agreement shall be advisory only and in both instances shall be subject to a final, direct vote of regular members." The House is also responsible for setting the actual date of a strike.
The constitution provides that the delegates are elected at individual schools and serve three-year terms.
In his own blog post, John Hancock College Prep teacher and CTU member Ray Salazar requested more transparency from the bargaining team.    
"If the next contract offer is an official contract offer from CPS, I would like to see that go directly to the House of Delegates, and let the House of Delegates do their job as elected officials, who we've put into office, and have them make a decision on whether it should be accepted," Salazar said in an interview. "And CPS needs to give the House of Delegates enough time to go back and have conversations with the teachers and the staff they represent, so their perspectives can be captured."
Salazar said when the bargaining unit voted the last contract offer down he felt uninformed about what the other issues were.
But when asked about it during an interview, Lewis resisted promising that the House of Delegates would vote on the next offer.
"I would say that as soon as we get an offer, the big bargaining team will look at it," she said.  "They're the ones who're going to have to work under it. And we could send it out to the House (of Delegates). And it could go down. We could send it out to the entire membership. It can go down. So, what do they want? Do they want a contract or do they want a fight?"
Follow Brandis Friedman on Twitter: @BrandisFriedman
---
Related stories: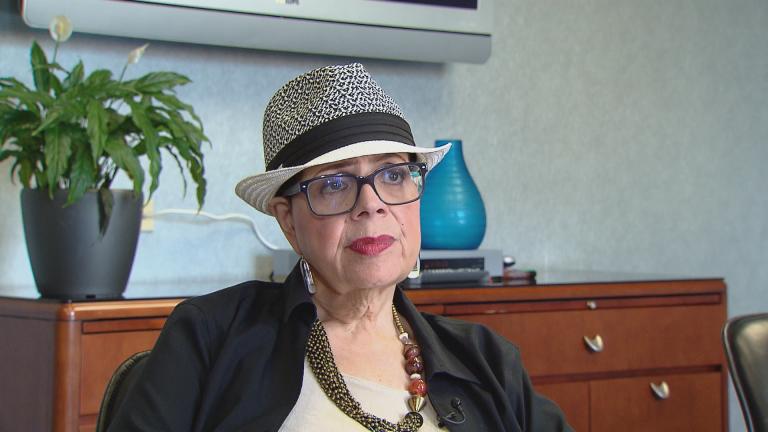 CPS School Year Starts Again Without Teachers Contract
Sept. 6: For the second year in a row, Chicago Public Schools begins the school year without a teachers contract. Can a deal be struck soon?
---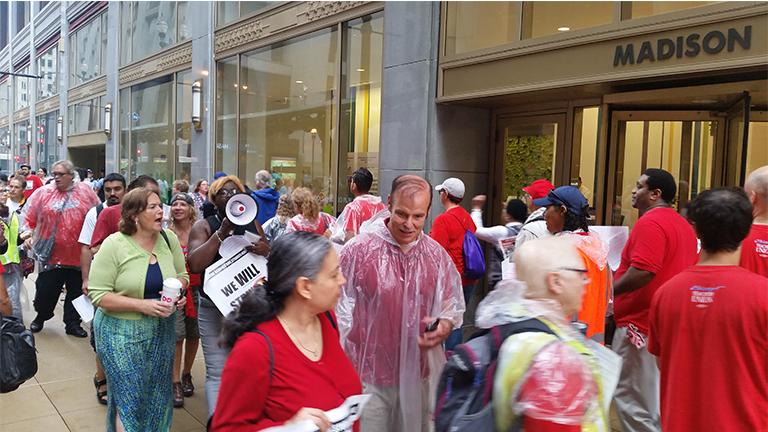 CTU Considers October Strike if New Deal Not Struck
Aug. 24: Without a new contract agreement with CPS, Chicago teachers are looking at their second work stoppage this year.
---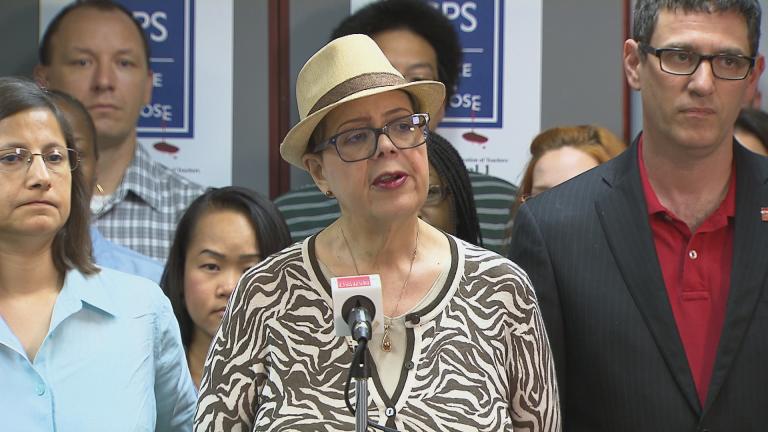 CPS Releases Budget for Coming School Year, Counts on CTU Contract
Aug. 8: Now that Chicago Public Schools has released its budget plans for the coming year, can the district and the Chicago Teachers Union finally nail down a contract agreement?
---