For many teachers across Chicago Public Schools, this was an unusual day.
"I got up, I did not prepare to go to school today," said Jillian Onque, a CTU member who teaches math at Grimes Elementary. "I definitely don't want to go against my union. I believe in the union. I whole-heartedly support the union, but I do not believe in the strike. The strike we're on today is about salary increases that we did not get and lane freezes. But there is a much larger systemic problem, that's education funding."
At Beasley Elementary in the Washington Park neighborhood, Chicago Teachers Union President Karen Lewis rallied her troops and argued funding is exactly what the strike is about.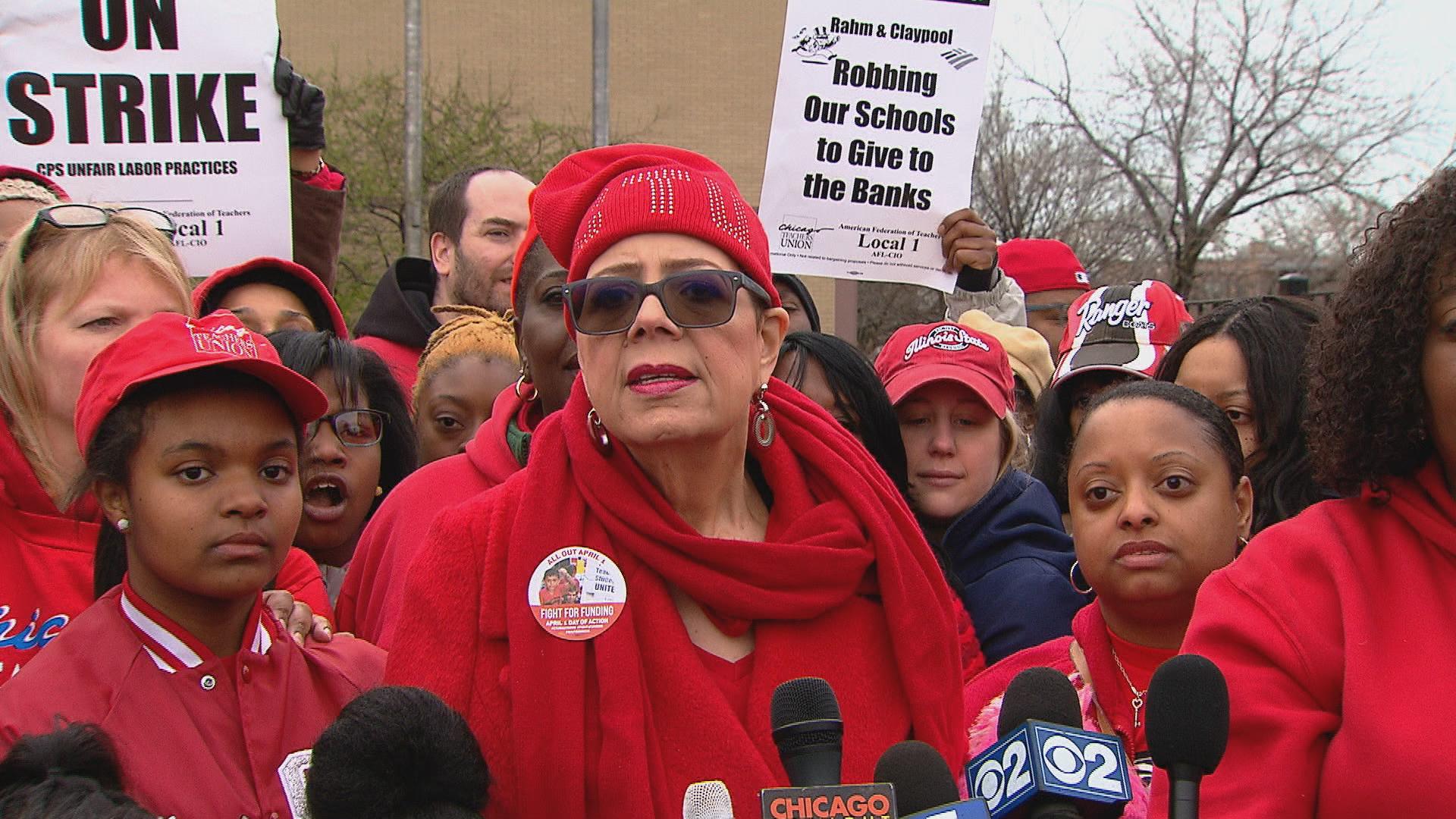 Karen Lewis "We are dying a death of 1,000 cuts," Lewis said.
Lewis, who was greeted like a rock star by an energetic crowd, couldn't say whether Friday's strike is a fire drill for an open-ended strike later. But she hopes the day's action will bring a better contract offer to the negotiating table.
"It can only help," she said. "It shows that people are willing to do what's necessary. We're willing to take risks. We're willing to move to next level, and I think that helps."
CTU Vice President Jesse Sharkey started his day at Roosevelt High School in Albany Park. He hopes Friday's walkout sparks action on the state budget.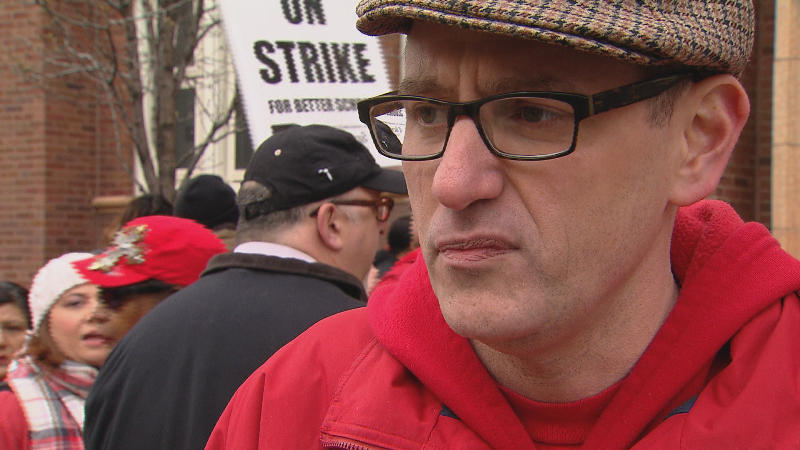 Jesse Sharkey "We've got to have everyone talking about what we need to do to have funding," Sharkey said. "We need actions on the governor. We need more people to demonstrate, we need more unions to join in, and if we keep doing that I'm sure we're going to win politically."
Sharkey and CTU members were joined by supporters from around the world, including union activists from Korea and Brazil. Seattle City Council member Kshama Sawant was involved in the successful fight to raise the minimum wage in that city, and said she came to Chicago as a show of solidarity.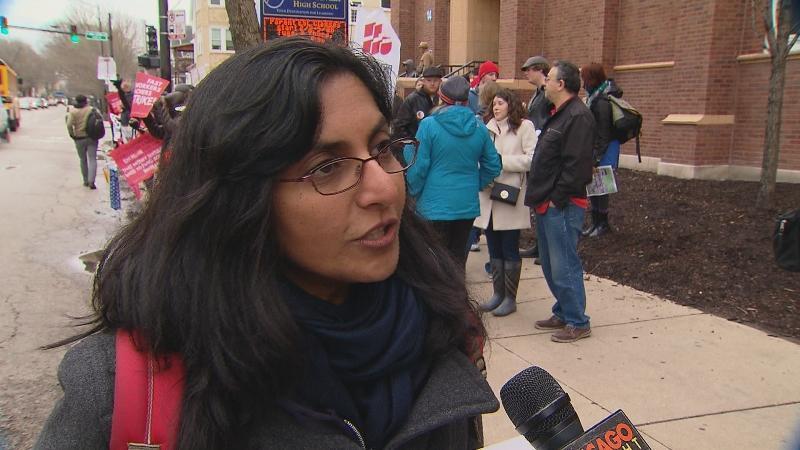 Kshama Sawant "This is the kind of convergence of workers from different sectors that we need when we have a situation where schools are deeply underfunded, universities are deeply underfunded" Sawant said. "When workers come together like this it allows us to see our power, and that's very important because at the end of the day we have to build our power against the 1 percent."
After rallying at Roosevelt, the group marched to McDonald's at Foster and Kedzie to rally for a $15-an-hour wage for fast food workers. From there the group moved to Northeastern Illinois University for a rally with American Federation of Teachers President Randi Weingarten. 
Chicago Public Schools had more than 250 contingency sites open across the city, including Skinner West Elementary on the Near West Side, where a couple dozen students showed up for the day.
"We were here late last night trying to make it fun for the kids," said Skinner West Elementary Principal Deborah Clark. "There's staff here for central office. We also have staff from the Otis School, including their assistant principal."
The union has taken criticism for taking students out of class for yet another day in addition to three furlough days issued by the district.
In a statement, Gov. Bruce Rauner had harsh words, saying, "It's shameful that Chicago's children are the victims in this raw display of political power. ... I stand ready to work with members of the General Assembly to pass a budget that increases state support for all Illinois schools alongside much-needed reforms that put taxpayers back in control of their local governments and school districts."
A broad coalition of activists pulled protests together, making for a day of action that is literally all over the place. Teachers joined fast food workers in the Fight for $15, outside McDonald's restaurants. Rallies at Chicago State and Northeastern Illinois Universities called for higher education funding, with support from the Black Youth Project 100. Nursing home workers joined the picket line at Harlan High School. Then, demonstrations at Cook County Jail opposed the school to prison pipeline. And Nabisco workers turned out at their plant to protest the loss of jobs.
There's still the question of whether this strike is legal. The district maintains it isn't and filed a formal complaint.
Forrest Claypool "There's zero chance we're going to lose, because the law is crystal clear. I mean, anybody who can read can see that it's crystal clear," Forrest Claypool, CEO of Chicago Public Schools said. "But that would mean that the teachers union leadership at its whim, at its whim, could decide when our children are educated. And clearly that is not what state law provides for."
But the teachers say, it doesn't matter.
"I don't know, and quite frankly, don't care," Lewis said. "Sue me."
Either way, teachers will be back at schools Monday morning, and back to the negotiating table soon after.
---
Related stories from "Chicago Tonight"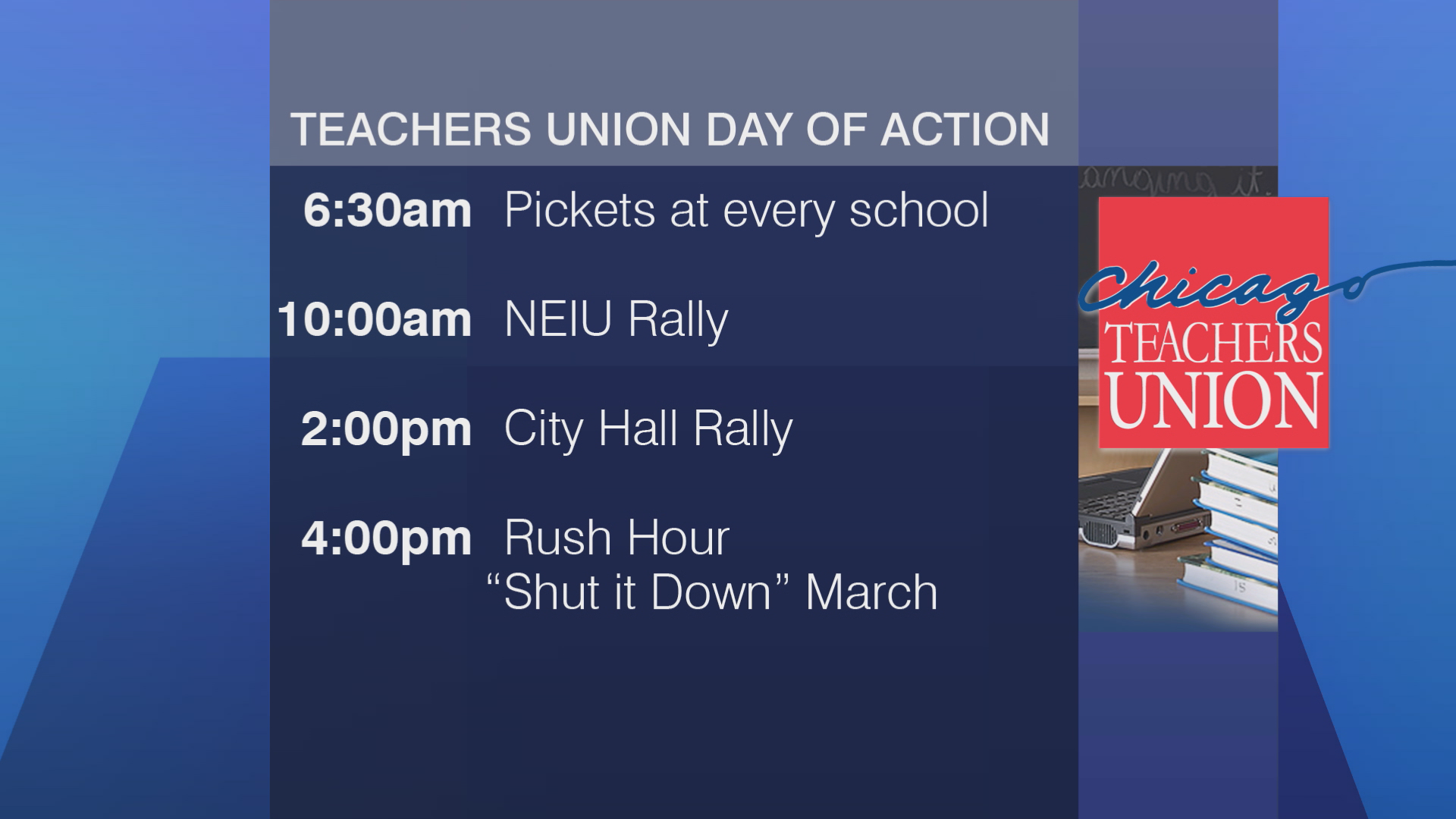 Preparing for CTU's Day of Action
March 31: The Chicago Teachers Union is preparing for a "day of action" on Friday with rallies and protests to take place from early morning through the evening. What are the alternatives for parents who need to drop their kids at school, what is the strike about, and is it even legal? 
---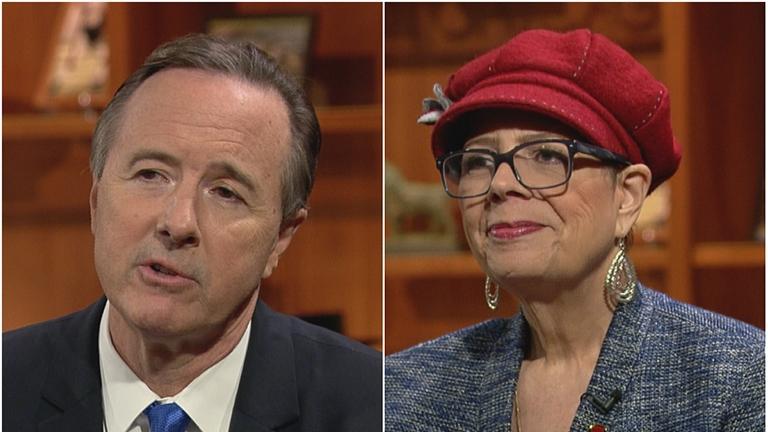 CPS, CTU Announce Plans for April 1 Teacher Walkout 
March 29: Parents of Chicago Public Schools students still searching for alternatives to attending school this Friday will have their pick of 262 contingency sites announced today by the district. Meanwhile, the Chicago Teachers Union has released a tentative schedule of events, which includes picketing schools and rallying downtown during rush hour.
---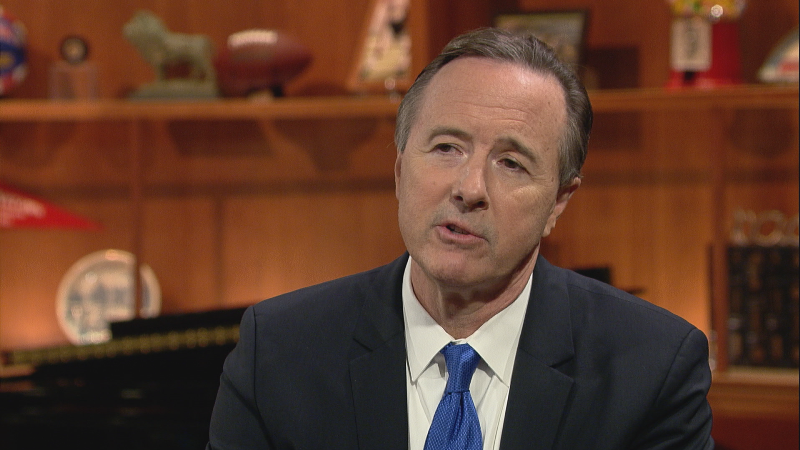 CPS Prepares for 1-Day Teachers Strike
March 28: Chicago public school teachers will go on a one-day strike this Friday that may or may not be legal. Chicago Public Schools Chief Forrest Claypool joins "Chicago Tonight" to talk about the upcoming one-day teachers strike and what parents should do. 
---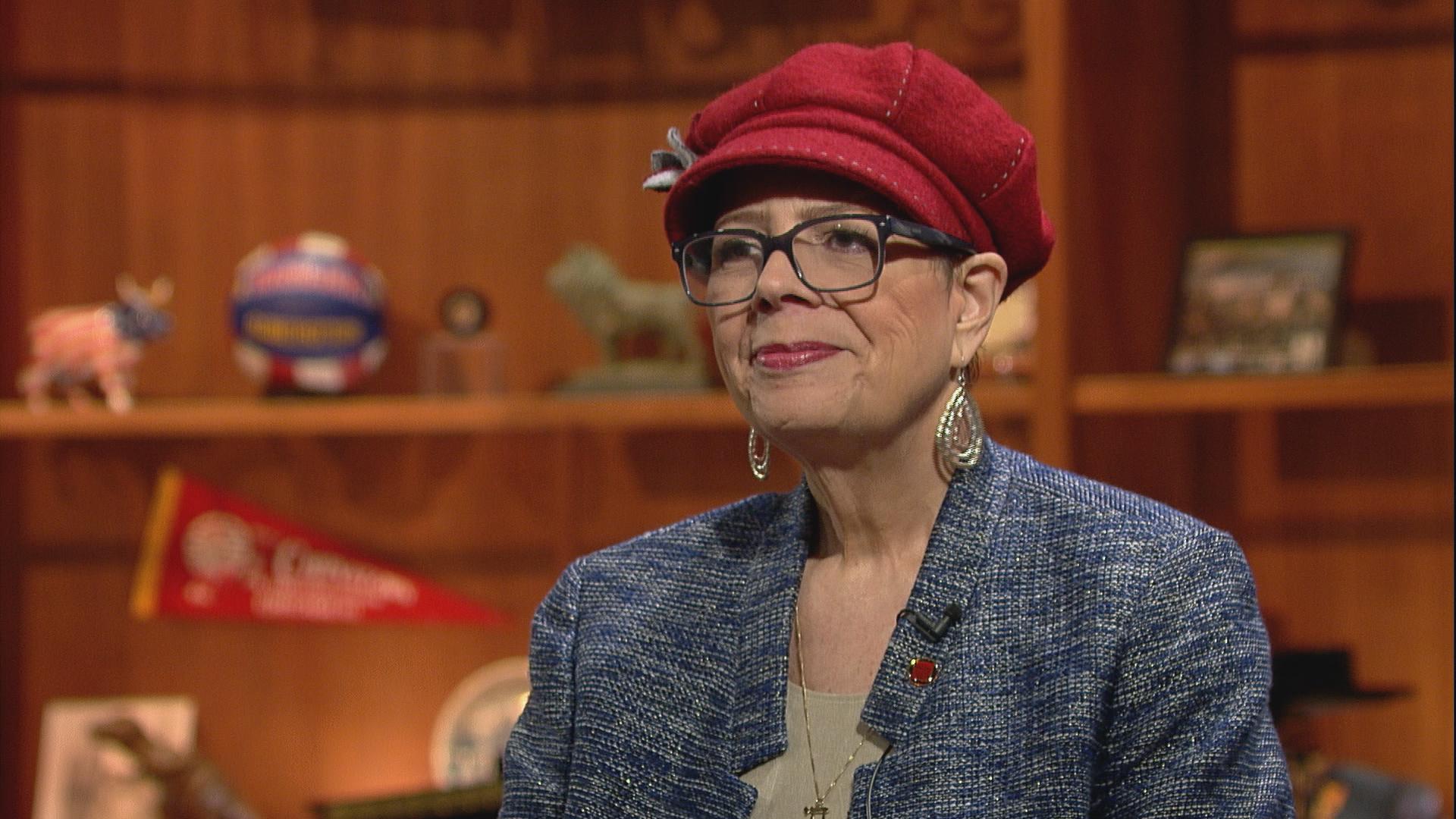 CTU President Karen Lewis Explains 1-Day Teachers Strike
March 24: Chicago Teachers Union President Karen Lewis said the newly approved April 1 walkout is not about contract negotiations with CPS. "If it were a contract strike, it would be illegal," Lewis said to Eddie Arruza. "This is an unfair labor practice strike."
---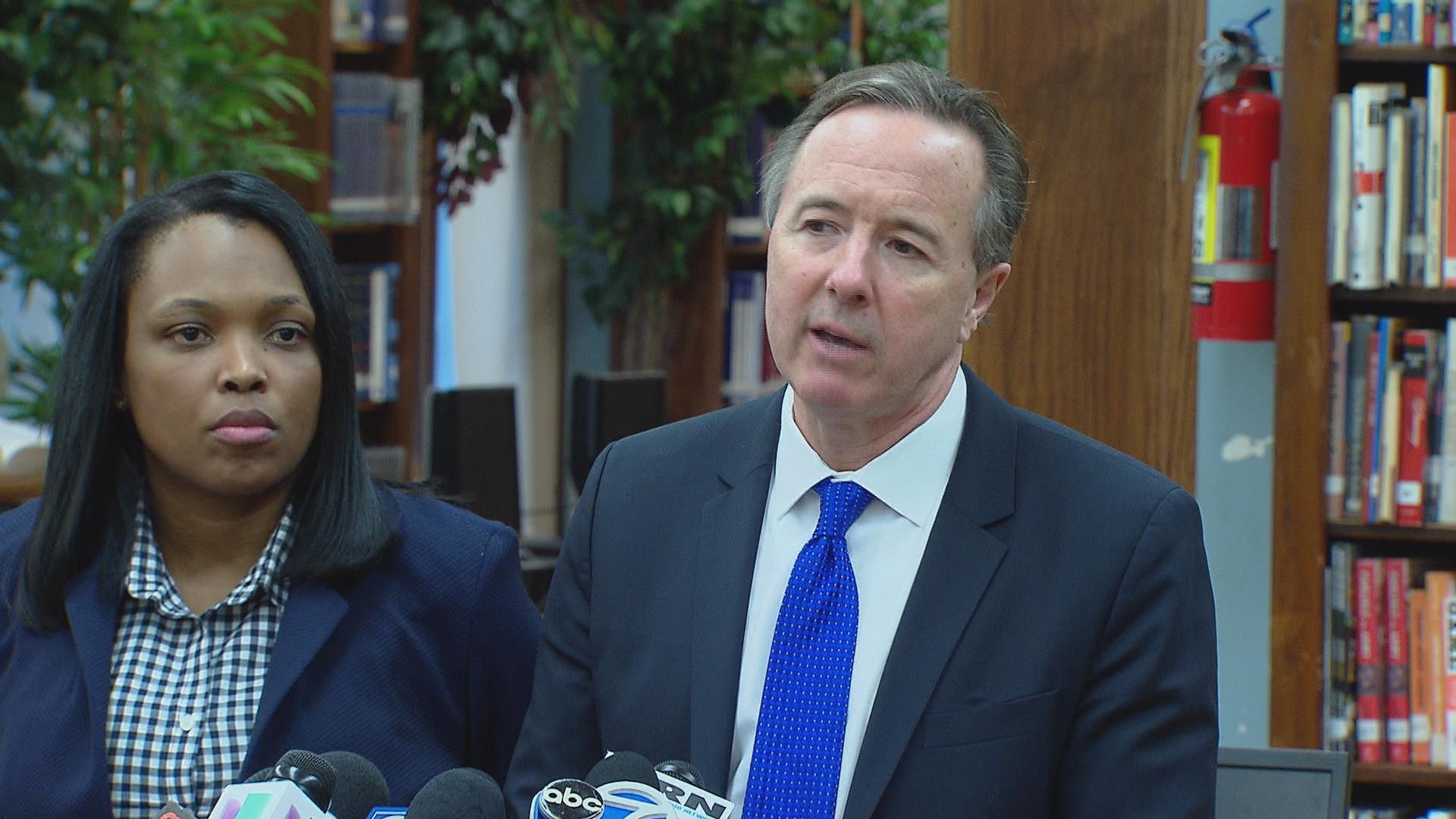 CPS Scrambles to Prepare for April 1 Teacher Walkout
March 24: The Chicago Teachers Union says the vote for a one-day strike passed overwhelmingly. But a vocal minority still opposes it.
---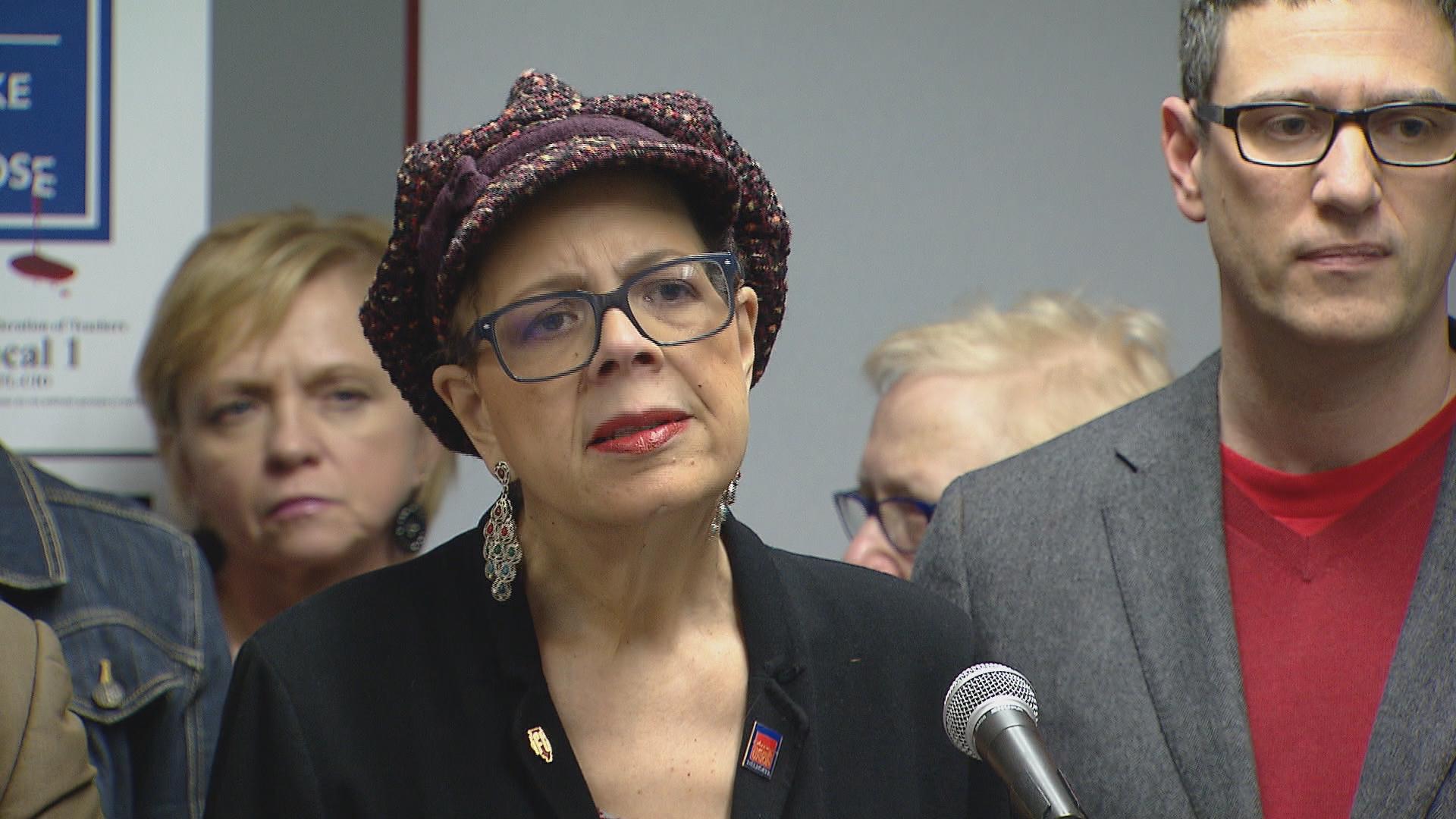 CTU Delegates Vote in Favor of April 1 'Day of Action'
March 23: The Chicago school board is served with a walkout notice by the teachers union on the same day the board sues the Illinois State Charter School Commission.
---