Dry ice is the latest defense against Chicago's growing rodent problem.
Mayor Rahm Emanuel and the Department of Streets and Sanitation announced Tuesday a pilot program that uses dry ice, which is carbon dioxide frozen solid.
Since Aug. 22, sanitation crews have been filling rodent burrows with dry ice in four park locations: Washington Square Park in Streeterville, Gill Park in Wrigleyville, Oz Park in Lincoln Park and Connors Park in the Gold Coast. The method is also being used in planter boxes on several city streets.
After placing dry ice inside select burrows, crews cover them up. As the dry ice melts, releasing carbon dioxide, rodents suffocate and die. A crew demonstrated the process on two rodent burrows in Washington Square Park during Tuesday's announcement.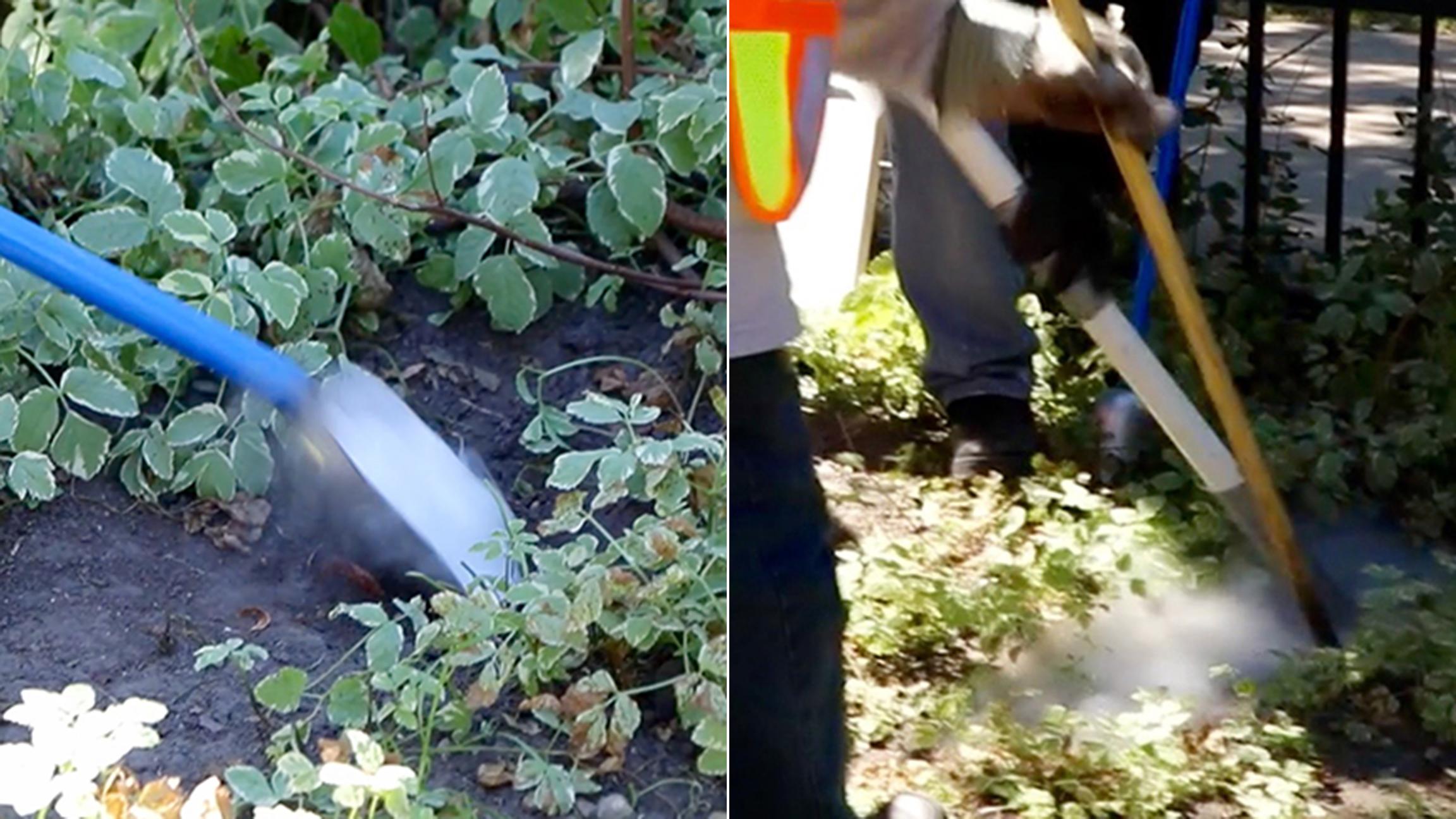 A sanitation crew fills a rodent burrow with dry ice then begins to cover it up at Tuesday's announcement in Washington Square Park. (Evan Garcia / Chicago Tonight)
Boston and New York have also experimented with dry ice as a pest control technique. The material is extremely cold – it has a surface temperature of -109.3 degrees Fahrenheit. If it's handled without protective gloves, it can cause frostbite.
Chicago's pilot program will continue at the designated locations until spring 2017, when the department's Bureau of Rodent Control will decide whether to make it permanent.
"We're going to test this idea, see if it's effective," Emanuel said on Tuesday. "If it is, we're going to deploy it throughout the city of Chicago."
Rodent burrows have already been reduced by more than 60 percent in treated areas, according to a release issued by the mayor's press office.
The mayor has been ramping up rodent control efforts in response to an uptick of rodent-related complaints in the city.
In April, Emanuel added 10 rodent control crews, two-person teams that respond to rat complaints, to the department and created a rodent control task force to identify resources and enforce pest control ordinances.
According to the city's open data portal, there were 36,435 rodent-related complaints submitted to the 311 service system in 2015.
In 2016, some 35,654 such complaints have been submitted. The city is less than 1,000 rodent complaints away from surpassing the total number of complaints submitted in 2015.
"These creatures are very intelligent, they're hardy and they breed like crazy," said Ald. Brian Hopkins (2nd Ward) at Tuesday's announcement. Washington Square Park is located in Hopkins' ward and he said residents routinely complain about rodents. (Evan Garcia / Chicago Tonight)
The urban environment provides rodents with lots of feeding options.
Commissioner Charles Williams made a special plea to pet owners at Tuesday's announcement.
"If you do not pick up behind that pet, you are feeding rodents," Williams said. "The No. 1 food source for rodents is dog feces."
Follow Evan Garcia on Twitter: @EvanRGarcia
---
Related stories: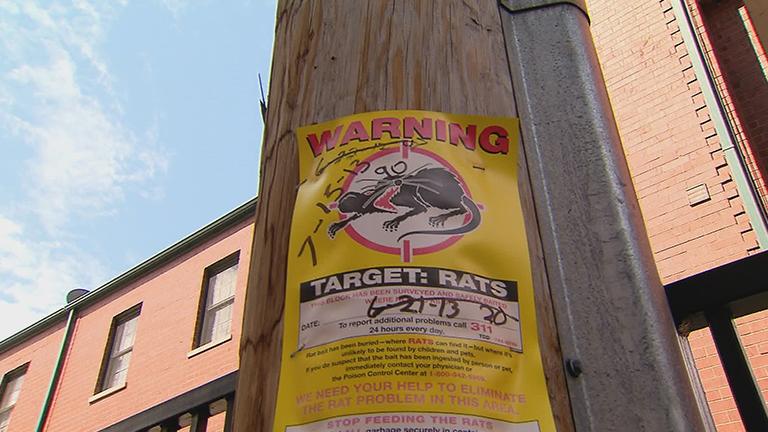 Mayor Creates Rodent Task Force, Adds More Rat Control Crews
April 12: Appearing at the site of the soon-to-be-demolished Children's Memorial Hospital in Lincoln Park, Mayor Rahm Emanuel announced initiatives to respond to the city's growing rat problem.
---
Chicago's Rat Infestation A 'Real Problem' Says Mayor Emanuel
March 25: Rat complaints are on the rise, according to city data. Find out what Mayor Rahm Emanuel and Ald. Carlos Ramirez-Rosa (35th Ward) are doing to address the issue.
---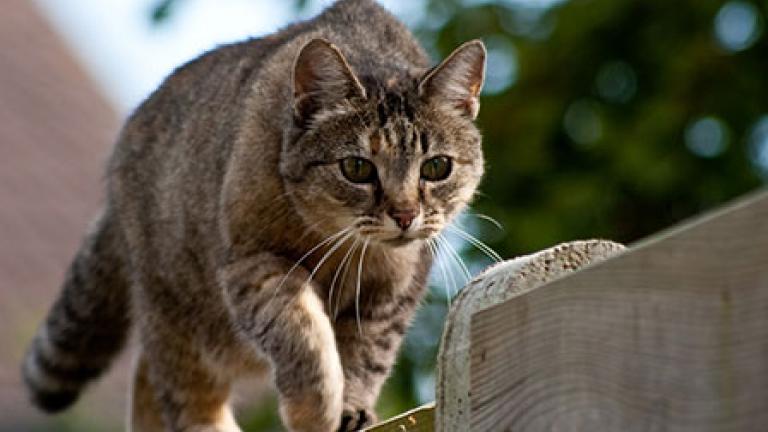 Cats and Rodent Control
May 13, 2014: Like most big cities, Chicago has a rat problem. Exterminators and local municipalities do their best to make a dent, but now there's a new approach to rodent control that is actually quite old.
---