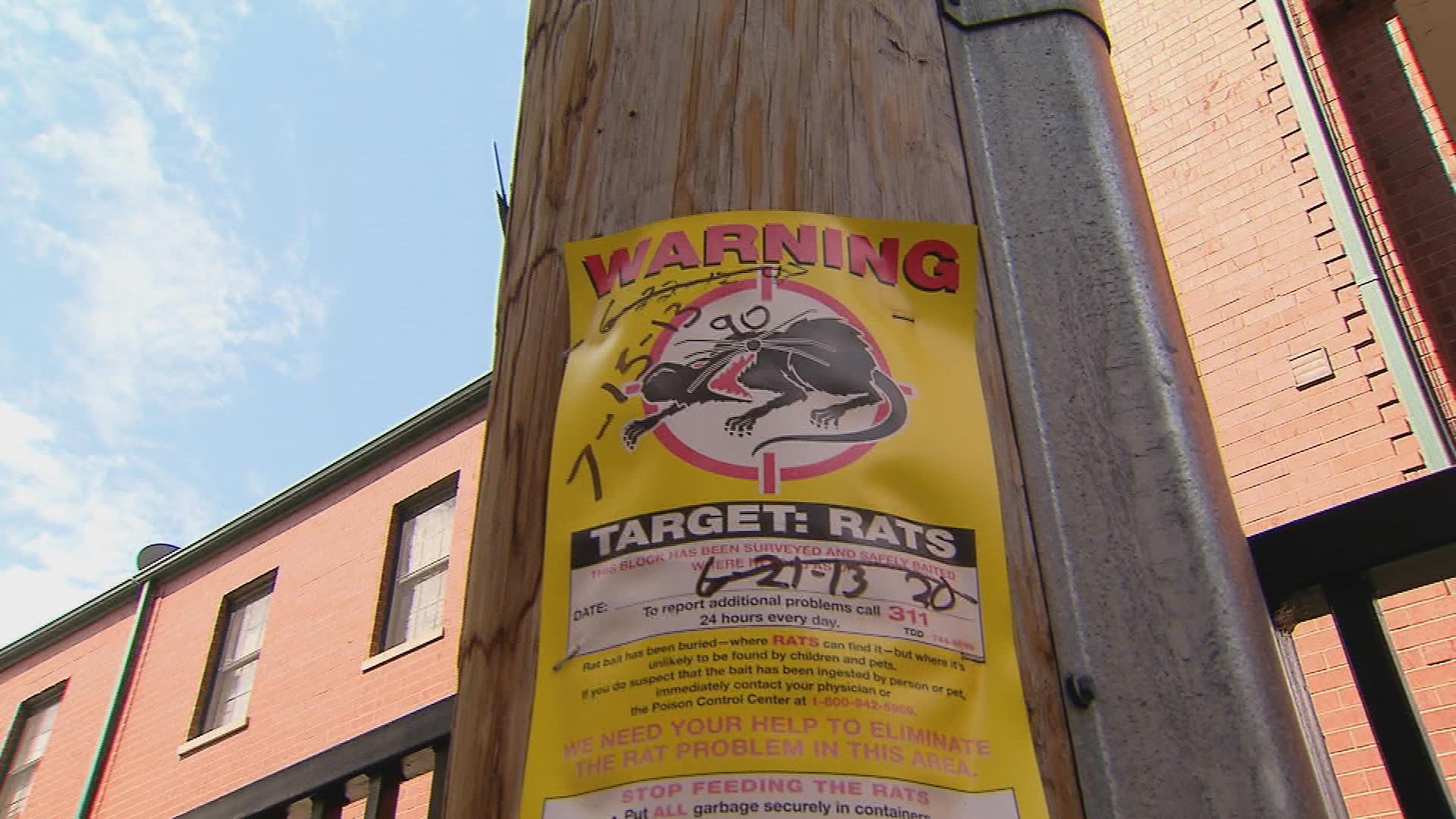 Mayor Rahm Emanuel on Tuesday announced the creation of a rodent task force and an additional 10 rodent control crews to respond to the city's growing rat problem.
Emanuel added five crews last year, bringing the Department of Streets and Sanitation's total fleet of rodent control crews to 28. The two-person teams respond to rodent complaints and preventatively bait problem areas.
Various city departments and sister agencies will comprise the task force and aim to attack the issue from multiple fronts, coordinating large-scale rodent abatements, identifying resources for rodent prevention efforts and enforcing pest control-related ordinances.
One of those ordinances, which took effect in March 2015, requires developers of new construction sites within city limits to maintain rat abatement plans during the excavation process. If developers disobey the law, they could be slapped with a stop-work order.
Emanuel made his announcement at the site of the soon-to-be-demolished Children's Memorial Hospital in Lincoln Park, where nearby residents are bracing for rat problems as excavation will likely disrupt underground rat burrows, unearthing the pests.
Last month, the mayor and Ald. Carlos Ramirez-Rosa (35th Ward) introduced an ordinance to City Council that would fine property owners anywhere from $50 to $500 if there are dog feces in their backyards – a food source for rats.
Streets and Sanitation reminds Chicagoans that "if rats can't feed, they can't breed." They highlight these tips to prevent rat infestations:
·         Keep garbage contained within closed trash carts, bins or dumpsters
·         Clean up after pets and dispose waste in sealed containers
·         Do not leave pet food outdoors
·         Get rid of old tires, lumber or piles of debris
·         Clear weeds and throw away rotting fruit or vegetables from gardens
City records show a spike in rat complaints in recent years. According to Chicago's open data portal, the city has received 8,496 rodent complaints via 311 service requests from Jan. 1 to April 12, 2016 (as of publication time). For that same time period last year, the city received 5,295 rodent complaints and in 2014, fielded 4,071 calls.
Follow Evan Garcia on Twitter: @EvanRGarcia
---
Related 'Chicago Tonight' Stories
March 25, 2016: Rat complaints are on the rise, according to city data. Find out what Mayor Rahm Emanuel and Ald. Carlos Ramirez-Rosa (35th Ward) are doing to address the issue.
---
Cats and Rodent Control
May 13, 2014: Like most big cities, Chicago has a rat problem. Exterminators and local municipalities do their best to make a dent, but now there's a new approach to rodent control that is actually quite old.
---