The video cannot be displayed.
A high-profile Republican state lawmaker and top ally of Gov. Bruce Rauner is speaking out Monday on why he suddenly decided to resign from office.
State Sen. Matt Murphy of northwest suburban Palatine announced Friday that he'd be leaving office effective Sept. 15. This comes on the heels of two other Republican lawmakers who have left office for various reasons.
"At this juncture in my career, I have chosen to pursue an opportunity in the private sector that allows me to better meet my family obligations," Murphy wrote in a Facebook post on Friday. Read the full post below.
Murphy is the third Republican to leave the General Assembly in recent months, following state Rep. Ron Sandack (R-Downers Grove) and downstate Rep. John Anthony (R-Morris). Murphy was seen as a top ally of Rauner in the Senate, very outspoken and often on this program advocating for the governor's positions.
His district encompasses northwest suburbs including Palatine, Arlington Heights and Rolling Meadows. He announced his resignation on Friday to go to the private sector to become a lobbyist. Murphy says his decision was all about family obligations and finances.
"I appreciate what the governor's trying to accomplish, I've worked hard in the Senate job for going on 10 years. There have been sacrifices my family has made along the way," he said. "We're getting to that expensive point in life where I have a couple of kids in college and a couple more on the way. While it's hard to leave, I'm making the right decision because I'm taking care of my family."

"I'm not leaving because I'm burned out, because I'm mad at anybody, or because I've given up hope."
–State Sen. Matt Murphy
---
Sandack resigned suddenly last month citing cyber security issues. There is an ongoing police investigation in his hometown of Downers Grove looking into allegations he made of some sort of cyber hack or breach, but there are still a lot of questions surrounding that case. Murphy says he doesn't believe there is a trend; that all of these resignations are for varying personal reasons.
"I'm not leaving because I'm burned out, because I'm mad at anybody, or because I've given up hope. That couldn't be further from the truth. If there is an indispensable man in Springfield, I don't think it's me. There are a lot of talented people in the Republican caucus."
Murphy's decade of experience means he's influential in that he knows how to navigate Springfield. But a group made up of township committeemen in his district will select another Republican to take his place. That person should be in place before lawmakers return to Springfield in November for the fall veto session. Murphy's colleague across the aisle, state Sen. Daniel Biss, says the governor will feel the loss.
"Murphy was one of the governor's most vocal and effective and persuasive allies," said Biss. "The tone of the Senate floor will be different without his voice there. The governor seems confident he can find someone to fill the void Matt leaves. We'll see."
And the governor himself addressed Murphy's resignation last Friday at the Illinois State Fair.
"I was surprised by it, I was disappointed," Rauner said. "I think he's been a great legislator, he will be missed, no doubt. We have strong advocates for what we are advocating for. We have advocates on the Republican side and on the Democratic side, although they are quieter about it. I'm optimistic we'll get some good reforms done."
Potential replacements include the two state representatives that serve in Murphy's Senate district–Republicans Tom Morrison of Palatine and David Harris of Arlington Heights, among others.
Follow Paris Schutz on Twitter: @paschutz
---
Related stories: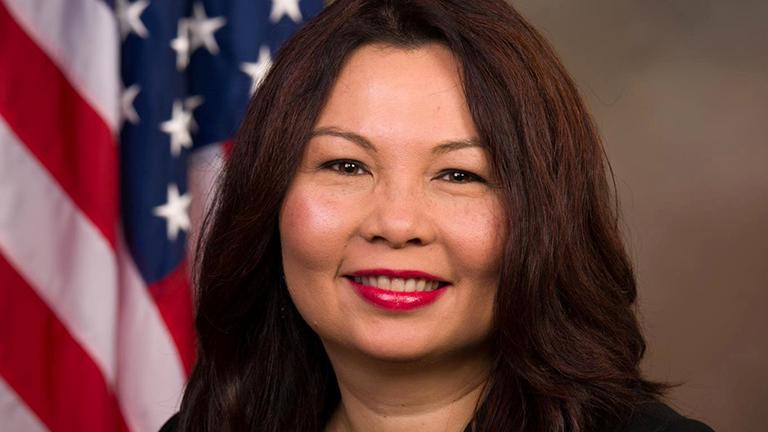 Duckworth to Participate in WTTW 'Chicago Tonight' Forum
Aug. 12: Democratic U.S. Rep. Tammy Duckworth, who is challenging U.S. Sen. Mark Kirk in the November election, will participate in the WTTW "Chicago Tonight" forum scheduled for Oct. 26.
---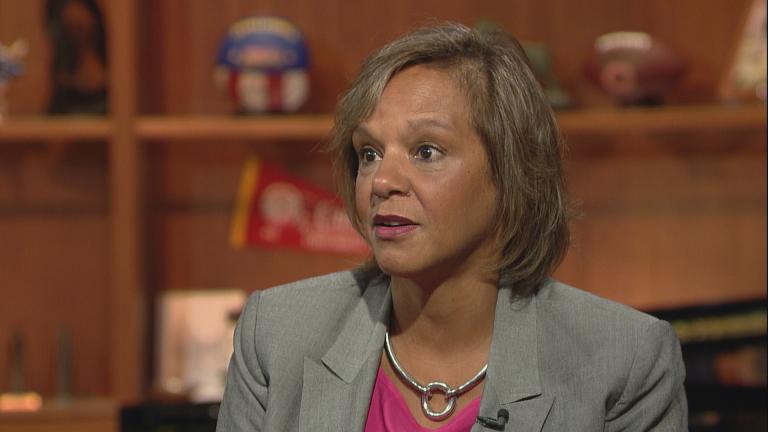 Rep. Robin Kelly on Chicago Gun Violence, Zika Virus and More
Aug. 9: Three street gangs have allegedly vowed to target cops in the wake of the fatal police shooting of Paul O'Neal. We talk with the member of Congress who represents the area where O'Neal was shot.
---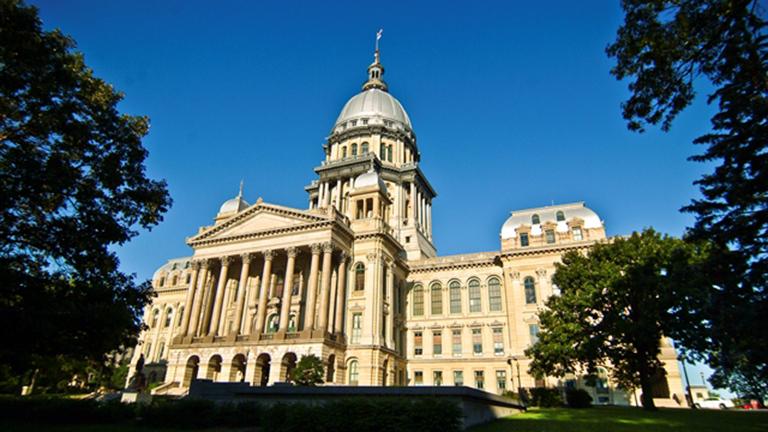 Latest on the Legal Battle Over Remapping
Aug. 8: Lori Lightfoot, who represents the Independent Map Amendment, and state Sen. Kwame Raoul, who introduced a competing redistricting plan earlier this year, discuss the latest in the court fight over redistricting.
---