The video cannot be displayed.
A measure to close the Illinois $100 billion public pension gap narrowly passed the General Assembly Tuesday. The overhaul aims to eliminate pension debt by reducing cost-of-living increases, creating defined contribution plan options for some public employees, and raising the retirement age.
The Senate passed the measure with a 30-24 vote, with 30 votes being the minimum needed to pass the bill. Moments later, the House passed the measure 62-53, just two votes over the minimum 60 needed for passage.
"Today we have won. The people of Illinois have won," said Gov. Pat Quinn. 
However, union leaders are threatening legal action if the bill is signed into law, claiming the measure is unconstitutional. Carol Marin talks with four lawmakers who voted yes on the measure about why passage was necessary. Joining Carol are State Sen. Matt Murphy (R), State Sen. Kwame Raoul (D), State Rep. Elaine Nekritz (D), and State Rep. Darlene Senger (R).
View our interactive graphics to see how each House and Senate member voted on the pension deal, and read a Q&A with Sen. Murphy from Palatine: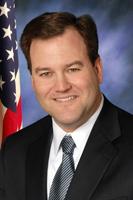 Was this a compromise/best deal possible?
Yes. There was a lot of pressure from public sector employee unions to not go as far as we did. I think that we went as far as the legislators would be willing to go and still support in terms of the benefits of those employees. I don't think there is political will to go any further.
Because this pushed legislators to the brink, was it a compromise?
I think it is a compromise. It needs to get done. 
Does the deal mirror conversations in conference committee?
The final deal, yes, in a lot of respects, does reflect those conversations. There are elements from committee that are here and pieces the leaders put together after.
Why did this pass now?
You know, it's been an issue that has been bubbling up for years now and it is a very significant issue which impacts all public employees. It took a long time to get enough of the General Assembly to realize that this is necessary to start to put the state on the path forward. It wasn't fair to employees to continue on the path we were on. That was a difficult and lengthy process to go through to accept reality. We are finally at the point that they do understand this is what needs to be done.
Was there worry that the votes wouldn't be there?
Oh yeah. I was worried we wouldn't have it. Only 30 votes in the Senate in the end, and there were still people making their mind up that day.
What considerations are current workers getting? What about those that are retired and collecting?
There are COLA pauses for current employees that retirees don't have – they will continue to get a COLA. Employees, depending on their age, will have 1-5 years where they do not receive a COLA increase.
The deal will save $160 billion over 30 years; why is that amount needed to fill a $100 billion hole? 
One: you want to stabilize the pension fund, and two: you don't want nearly a quarter of your revenue to go to making pension payments.
What are you telling constituents? And those that are relying on their pensions?
I'm going to be sending them a lengthy explanation of the problem, the past, the build-up and the issue as it exists today, and the solution we came to for them. There are two things: 1) the pensions were largely compromised by lawmakers over the years. It wasn't with this vote it was compromised, it was all previous decisions that led to this. This is an attempt to promise they can have more confidence in the system. 2) The taxpayers have seen a 67 percent increase in income tax hikes. There will be commitments to increased funding in the future to pay it down like paying a mortgage early. There is shared responsibility. We have a responsibility, and there is also a need to get it under control for taxpayers too. It is more sustainable for pensioners and puts state finances on the right track going forward. 
Are there any protections to safeguard against this happening again?
There is some language that says pension systems have a right to sue if the state doesn't put in money they commit to. It's not iron-clad but the intention is to make it a priority. It is a strong legal guarantee.
Is it enough considering public employees already saw this as a guarantee?
That's the whole thing; the constitution is stronger than any statute. If the constitution allows this, the General Assembly will have latitude. I think we want to reassure people that we don't want to do things the way we have in the past and there is that language in there. But statutes can be changed by future statutes. The guarantee is strong but this was an exercise of intent.
What are the next steps?
The City of Chicago has significant issues, and there are some municipalities that have significant issues. I suspect that will be the next focus.
Is there a plan B should the Supreme Court rule the measure unconstitutional?
You have to see what the Supreme Court says what is constitutionally permissible. Then, you have to see if we are in a situation where we need to amend our constitution to allow for more reforms. How much of the deal was allowed to survive? Until we hear from the court, we won't know for sure. I don't think we want to see this watered down substantially.
Interview has been condensed and edited.