The video cannot be displayed.
Chicago taxpayers already feeling the pinch of considerably higher property taxes, take note: the pain may only be beginning. Water and sewer rates could skyrocket over the next five years under a plan proposed by Mayor Rahm Emanuel to stabilize one of the city's beleaguered pension funds. 
Will aldermen go for it, and will it finally put the city back on sound financial footing?
The target is to get $239 million of new revenue every year, phased in over the next five years, to stabilize the city's largest pension fund, the municipal employees' fund. It's the last of the four pension funds that needs stabilization. The city has already gone to the well with the $550 million property tax hike, the new garbage collection fee and the phone tax. This tax will be tacked on to water and sewer fees.
Right now, the combined water and sewer cost per 1,000 gallons is $7.62 per month. Under the proposal, that would go up 59 cents next year. By 2020, it would be an additional $2.51 every year, bringing the total water/sewer bill to $10.13 per 1,000 gallons. For the average family that uses 7,500 gallons per month, that's an additional $19 per month.
The mayor says he has gotten almost all unions that represent these workers to agree to pony up on their end as well. New hires will increase their contribution from 8.5 percent to 11.5 percent. Employees hired after 2011 will have the choice of paying a little more and retiring at age 65, or paying the 8.5 percent and retiring at age 67. Benefits for current retirees would be untouched.
The mayor on Wednesday announced the plan before a group of investors who buy city debt. He hopes this plan assuages their concerns about the city's junk bond rating.
"Both employee and the city will pay, at the end, 30 percent more, reflecting the cost of the benefit," he said. "And all of (the funds): police, fire, laborers and municipal will be whole with the promise we made to the employees and promise we made to the city."
The mayor's staff has been briefing aldermen on this all day. Aldermen that have attended those meetings say they recognize something has to be done to save the pensions, but that they're not wedded to this idea alone.
"This additional tax on your water bill is something that is a creative way, I'm not sure I'm sold on it, but we got briefed on it today, and it's probably one of the worst times to talk about this in addition to the other taxes and fees that have been put on," said Ald. Tom Tunney (44th Ward). "So, we have a lot to ponder."
"If we're going to solve this pension crisis that we're in, everyone has to sacrifice, everyone has to put skin in the game, and this is one proposal that does do that," said Ald. Anthony Beale (9th Ward). "At the same time, we have to look at other revenue sources that are less painful."
Beale says he'd rather see a toll on city expressways to charge commuters who are coming in from out of town. That would be a hard plan to implement and would need at least state approval.
But the mayor says he believes unions will help close the deal on the water tax and that aldermen will ultimately vote to pass this in September.
"A number of them, like myself, were not here when the seeds of the problem were created," said Emanuel. "And they've stepped up to not point fingers, but to be a part of the solution, and what it means for the city and removing that question mark around its future economic potential."
Follow Paris Schutz on Twitter: @paschutz
---
Sign up for our morning newsletter to get all of our stories delivered to your mailbox each weekday.
---
Related stories: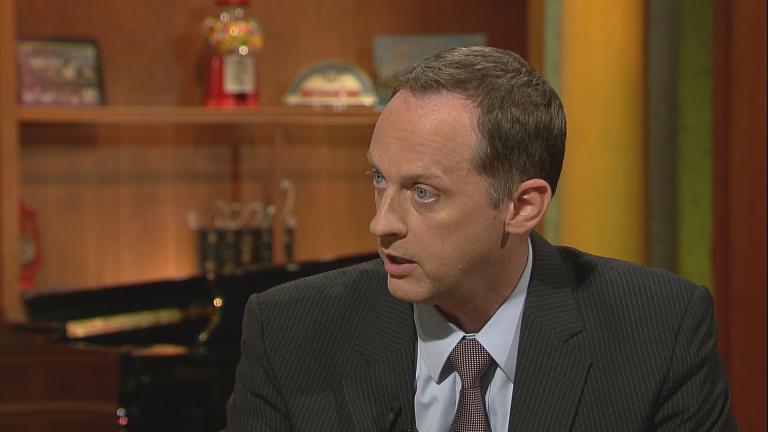 Solutions for the State's Perplexing Pension Gordian Knot
Aug. 2: Can state lawmakers craft a constitutional fix for the Illinois public pension problem? We talk with one man who has a plan.
---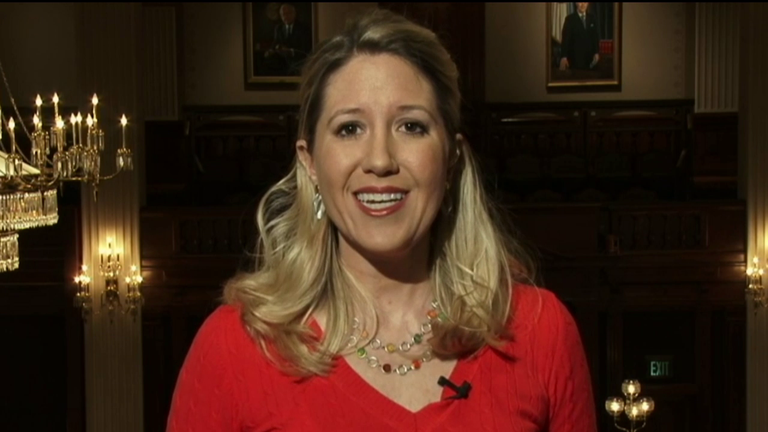 Illinois Supreme Court Crushes Emanuel's Pension Rescue Plan
March 24: The Illinois Supreme Court dealt Mayor Rahm Emanuel a major setback Thursday in his efforts of saving two of the city's four public employee pension funds, which city officials say could go broke within the next 15 years.
---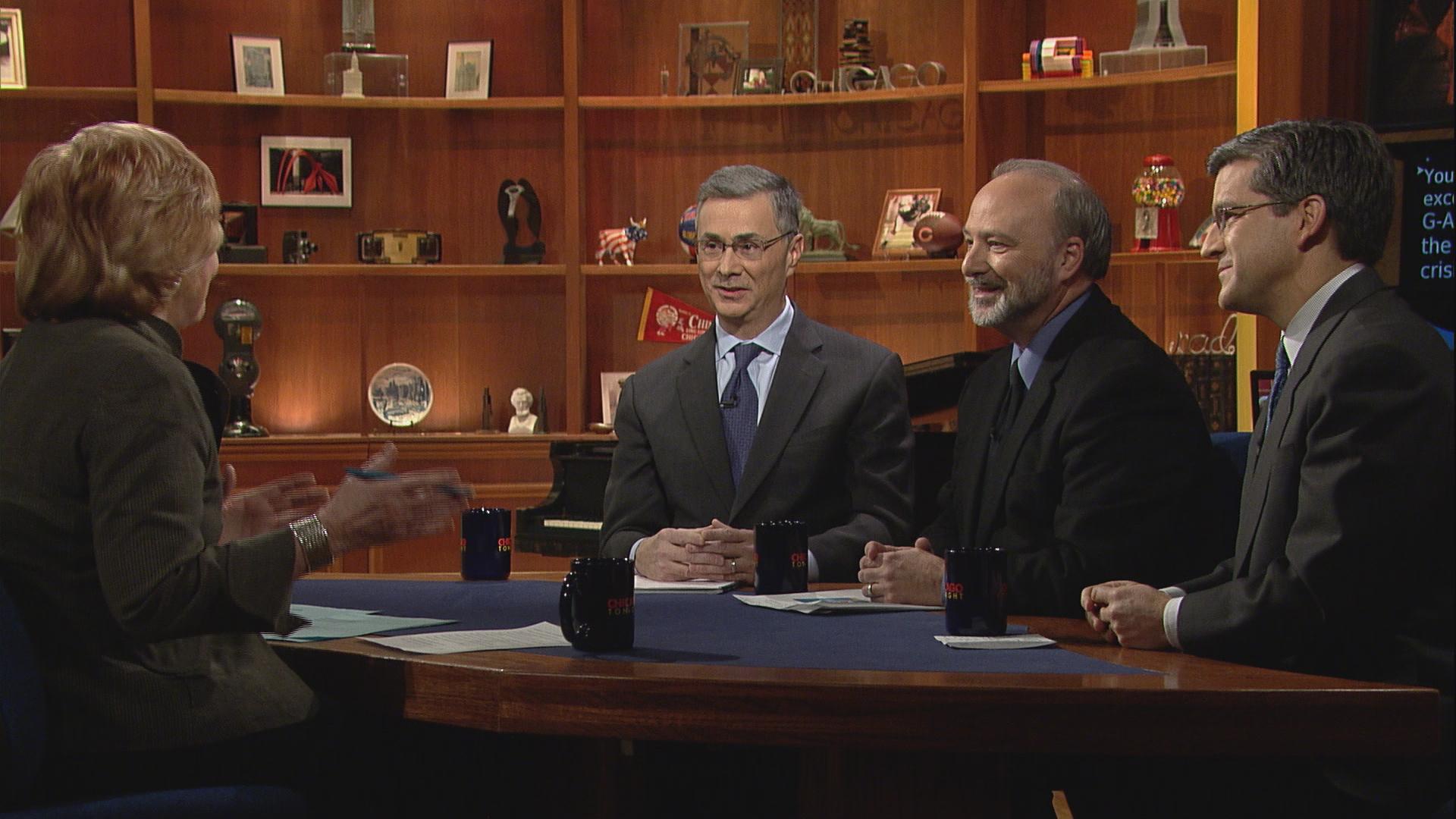 Saving Illinois' Pension System
Jan. 27: After the Illinois Supreme Court ruled a pension reform plan unconstitutional, lawmakers have failed to come up with a solution to a problem that worsens with each passing day. Could some form of federal bailout or bankruptcy restructuring be the answer?
---