For years, petroleum coke – the black, powdery byproduct of tar sands oil refineries – plagued Southeast Side neighborhoods along the Calumet River. Large piles of the substance, also known as petcoke, loomed five stories high just yards from houses, parks and schools. Community and environmental activists protested and eventually influenced legislation that regulated how the dusty byproduct is stored locally.
A new exhibit at the Museum of Contemporary Photography, titled "Petcoke: Tracing Dirty Energy," tells the activists' story.
The exhibition, which features work by eight artists, is a collaboration between the museum, the Natural Resources Defense Council and the Southeast Environmental Task Force. "Petcoke" combines photography with video installations, sculpture and interactive maps to provide a detailed account of petroleum's effect on the environment in communities locally and worldwide.
The project began in 2013 when a representative from the NRDC first introduced local photographer Terry Evans to the 10th Ward where residents were most impacted by petcoke. Evans, who has a history of using photography to address environmental issues, was immediately struck by the community's persistence.
"To see a local community of activists actually stand up against a large corporate power like the Koch brothers has been really inspiring," said Evans. "It shows us what's possible. Local people once considered powerless can really make a difference. That's what I wanted to do with this series."
The storage terminal along the Calumet is owned by KCBX, a subsidiary of Koch Industries. It is the second-largest privately owned company in the U.S.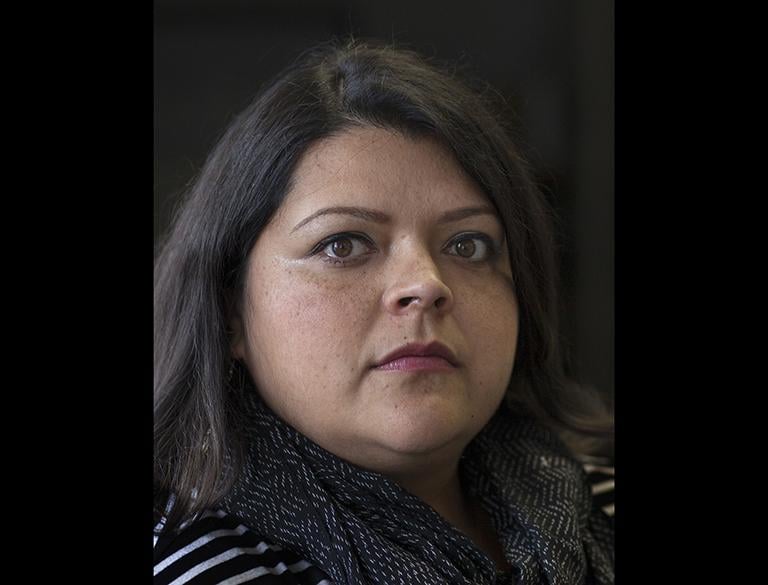 Olga Bautista, secretary of the Southeast Environmental Task Force. Bautista is one of several community activists who protested oil refineries in her neighborhood. (Terry Evans / Courtesy of Museum of Contemporary Photography)
Evans published her work in the photo series "Mountains of Trouble" in Chicago magazine's August 2015 issue. But the NRDC, determined to bring the story to a larger platform, approached the Museum of Contemporary Photography with the idea of an exhibition. Josh Mogerman, national media director of the NRDC, says this is part of a larger effort to use art as a tool for environmental advocacy.  
"We do a lot of law and policy work, but sometimes the visceral and emotional work gets lost in that language," said Mogerman. "Looking through the eyes of artists often better translates the issues we work on. You can see these images of petcoke and get the feeling that this was a problem."
Photographs featured in the exhibition range from sweeping aerial shots of foreboding piles of black dust along with portraits of community activists, accompanied by audio excerpts from interviews with residents who talk about how they were affected by petcoke.
"I wanted to show, most of all, the personal connection," said Evans. "Their voices needed to be heard."
The museum considers its involvement with the exhibition groundbreaking.
"Many art museums don't take such an activist role like we did with this," said Alison Grant, assistant curator of education and exhibitions. "Photography is an excellent medium because it has this ability to capture aspects of what's happening in the world and piece them together for people to create a point of view."
The exhibition "Petcoke: Tracing Dirty Energy" runs through Oct. 9 at the Museum of Contemporary Photography at Columbia College. For hours and additional information, visit the museums' website.
Follow Reuben Unrau on Twitter: @reubenunrau
---
Sign up for our morning newsletter to get all of our stories delivered to your mailbox each weekday.
---
Related Stories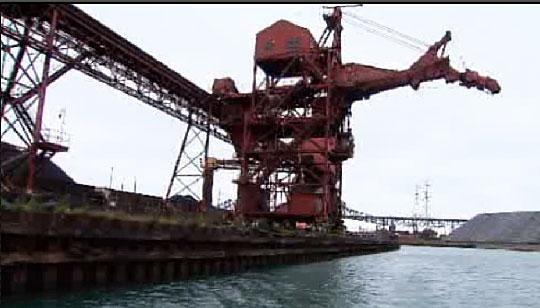 Petroleum Coke
Oct. 13, 2013: Piles of petcoke, a byproduct from oil refineries, building up along the Calumet River have Southeast Side residents worried about their health.
---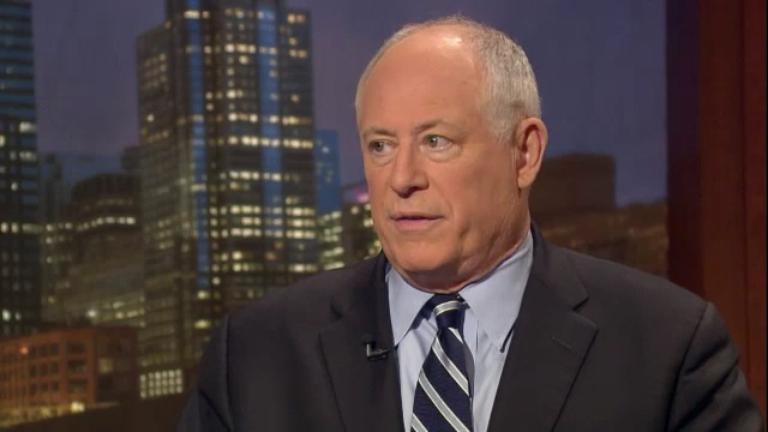 New Rules for Petcoke
Jan. 13, 2014: Gov. Pat Quinn asks for emergency action to protect Illinois residents from petcoke. Elizabeth Brackett reports.
---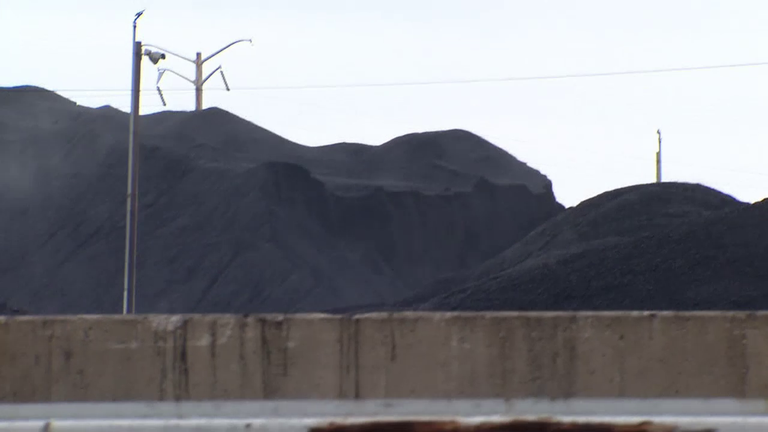 Petcoke Removed From Calumet River
Dec. 18, 2013: Community protest brings results as one company removes its petcoke from a Calumet River storage site. But thousands of tons remain on other sites.
---