Chinese dissident Ai Weiwei is best known for his multimedia contemporary art, and for his resistance to the Chinese government. He's also a prolific photographer dating back to his time as a 20-something in New York. An exhibit at Columbia College's Museum of Contemporary Photography showcases Ai's work, and shows how he brings together art, activism – and selfies.
The first and largest image in the exhibit "#AiWeiwei" is Ai's own face – a striking photograph taken during a 2009 arrest, after he spoke out about children killed during an earthquake because of poorly constructed schools.
"So you see a flash – and it's his reflection. You can see the police in the picture, it's a flash in the elevator of his hotel that they were taking him down in. And that picture he sent before they even realized what he was doing with his phone," said Natasha Egan, executive director of the Museum of Contemporary Photography.
Ai was arrested again in 2011, and lived under government surveillance, unable to travel, until 2015. But while the exhibit starts at the beginning of Ai's legal troubles, the photos on display date back to his time as a young man.
"He has been photographing himself since he was in his early 20s, when he moved to New York. Just daily pictures, some of them really stupid pictures, as he has said! And other ones documenting very important riots and movements," Egan said.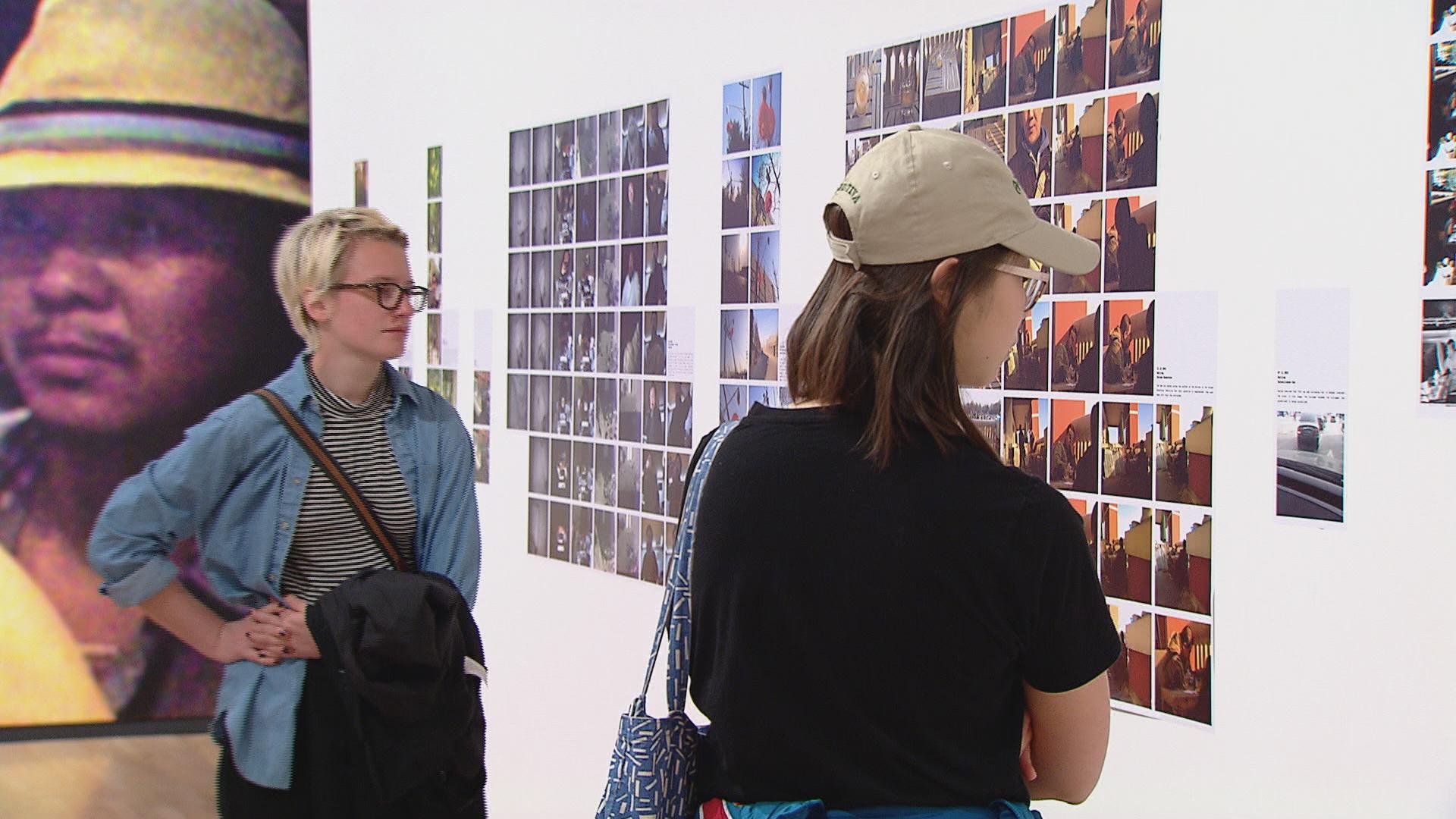 Ai's work evolved from documenting movements to making his own political statements – dropping a 2,000-year-old Han dynasty vase, or flipping the bird to buildings representing authority and power. But he never stopped taking everyday photos, and in recent years has taken to sharing them on social media. He's also recently visited refugee camps in dozens of countries for a forthcoming documentary, taking some 17,000 pictures along the way. They're collected in his Chicago exhibit under the title "Relating to Refugees."
"The global refugee crisis is something we wanted to be able to have a conversation about," Egan said. "It was important to us to showcase an artist who is so embedded and merged with art and activism."
Another work with a massive scale is called "Leg Gun." In 2014, Ai posted a picture of himself holding his leg up like a weapon, in a pose inspired by a ballet created by the wife of Chairman Mao.
"It went completely viral, and everybody started posting their own versions of 'Leg Gun,' often putting #endgunviolence, and their own interpretations of their own bodies as performance of guns – some of them fun and peaceful, and others more aggressive," Egan said.
The work allowed his followers on social media to share in his creative expression – and demonstrated Ai's following.
"The police said, 'The reason we didn't give you your passport back in 2014 was because of  "Leg Gun," and because we could see how quickly you can mobilize the masses.'"
After getting his passport back in 2015, Ai now lives in exile in Berlin. He and his staff curated the Chicago exhibit from Germany.
"They made an exact model of the museum and … laid out the exhibition, and they were the ones that chose the pieces," Egan said.
In a way, it's fitting that Ai curated from afar. His art and activism on social media allow him to reach a worldwide audience from wherever he may be.
"Most of the time we don't think of selfies as activism, but … he always puts himself in what could be a dangerous place," Egan said. "Himself, he is a symbol of freedom and resistance."
The Museum of Contemporary Photography's exhibition "#AiWeiwei" runs through July 2. 
---
Related stories: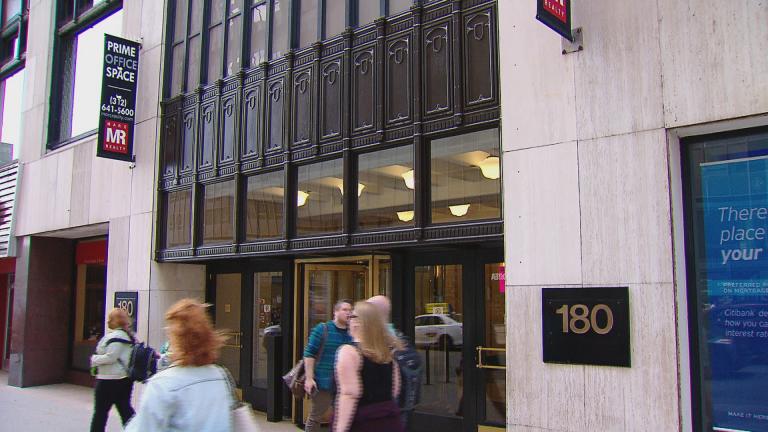 More Than Words: American Writers Museum Opens This Week
May 15: A new chapter in Chicago's cultural offerings begins this week.
---
Pulitzer Prize-Winning Photographer on 'Heaviest' Photo He Ever Made
April 13: The Chicago Tribune just won its first Pulitzer Prize for feature photography. We talk with Jason Wambsgans, who was awarded the prize.
---
'Extreme Ice' at MSI Takes Dramatic Look at Climate Change
March 23: The changing face of glaciers around the world is the topic of a new exhibition at the Museum of Science and Industry.
---