The new book "Hidden Hemingway" aims to capture a more complete understanding of Ernest Hemingway by delving into the extraordinary collections of his hometown of Oak Park.
Hundreds of images trace the trajectory of the life of this American literary lion. Documents, ephemera and never-before-published photos explore his legacy, and new research debunks some myths about this "compelling yet polarizing figure."
Robert K. Elder, who co-authored the book, says the enormous depth of the archives made compiling a collection "unavoidable."
"It's a chance to get to know him on his own terms in his own town," said Elder. "Having all that exposure to the archives was just amazing."
The book includes a wide array of documents from Hemingway's life such as diaries, dental records, x-rays, love letters, hate mail, and "a note to suggest he had an affair with his sister-in-law," Elder said.
Below, an excerpt from "Hidden Hemingway: Inside the Ernest Hemingway Archives of Oak Park.
Despite the popular myth, no evidence has been found that Hemingway ever described Oak Park as a place of "wide lawns and narrow minds." The "narrow minds" sentiment seems to be more a reflection on his family and his strict, religious upbringing than a reflection on the village itself. In fact, though politically conservative, the Chicago suburb was extremely progressive in his youth.
The writer was ambivalent about the village where he spent his youth. Biographer Michael Reynolds asserts that "in Hemingway's fiction, Oak Park remains beneath the surface, invisible and inviolate. It was his first world, the world he lost, not to the war, but to modern times."
Oak Park was a place Hemingway felt—not simply that he had left—but that he had escaped. It was a place that reminded him of a claustrophobic family life, of cello lessons and his mother's concerts at home. It was a physical place, with coordinates that limited the larger-than-life myth Hemingway imagined for himself. He protected his hometown, but he also protected himself from it, lest any facts escape the village that might contradict the legend of Papa Hemingway.
In 1949, Ernest even threatened McCall's magazine when a reporter asked to interview his mother as part of a profile. He wrote that if they interviewed Grace, not only would he not cooperate with the piece, but he also would cut off support to his mother. He repeated the threat to Grace, warning her that the press was off-limits. Hemingway hadn't always expressed such animosity, such careful distance.
During his high school years, he played sports in Oak Park, worked on his school yearbook, and fished the Des Plaines River. After he was wounded in World War I, Hemingway yearned for Oak Park friends and family in his letters. From his hospital bed in Italy, he requested copies of his high school newspaper, the Trapeze, and the Oak Park newspaper, Oak Leaves. When he came home from the war, wearing an Italian uniform and cape, he was treated like a hero.
According to an article in Oak Leaves, Hemingway gave a speech at his high school in March 1919, only one of the stops on his victory tour. "Anybody who says he wasn't scared in this war was either a liar or else wasn't in it," the article quoted him as saying. "One way a soldier has of telling he is scared is that he can't spit. I couldn't spit right now to save myself."
Later, in the novel Across the River and into the Trees, Hemingway's protagonist, Colonel Richard Cantwell, will be able to take his medicine without drinking because "he had always been able to spit since 1918," the year of his—and Hemingway's—wounding.
If the war returned Ernest as a man, wounded and battle-tested, his parents weren't able to treat him as such, and he soon sought his own space in Chicago. When he started publishing fiction, the divide between Ernest and his parents widened. When he sent his parents five copies of in our time, the 1924 Paris edition of his second short story collection, his father returned them (which may or may not have been due to a mistaken duplicate order). In her family memoir, Marcelline recounts her father's horror over the mention of a war veteran who caught gonorrhea from a sales girl in the backseat of a taxi. According to Marcelline, the doctor could not tolerate "such filth" in his home. Ed Hemingway sent his son a letter.
"Trust you will see and describe more of humanity of a different character in future," he wrote. "Remember God holds us each responsible to do our best."
In 1925, Hemingway jokingly wondered if the much-expanded U.S. edition of In Our Time would "be burned on the steps of the O.P. Library."
Relations declined further on publication of Hemingway's first major novel, The Sun Also Rises, in 1926. His mother described it as "one of the filthiest books of the year" despite the critical attention and fame it was bringing him. She particularly objected to his use of profanity.
"What is the matter? Have you ceased to be interested in loyalty, nobility, honor and fineness in life?" she wrote to her son. "Surely you have other words in your vocabulary besides 'damn' and 'bitch'—Every page fills me with a sick loathing—if I should pick up a book by any other writer with such words in it, I should read no more—but pitch it in the fire."
In a response letter, Hemingway defended his work: "I am in no way ashamed of the book, except in as I may have failed in accurately portraying the people I wrote of, or in making them really come alive to the reader. I am sure the book is unpleasant. But it is not all unpleasant and I am sure is no more unpleasant than the real inner lives of some of our best Oak Park families."
Hemingway did once, passingly, take a swipe at the village that reared him. Using trap shooting vernacular, Hemingway said, "I gave Oak Park a miss and never used it as a target. You wouldn't like to bomb your home town would you? Even if it ceased to be your home town the day you could leave it?"
"No other important American author," Reynolds wrote of Hemingway, "has been so kind to his home town. Whatever else Hemingway became when he left home, he remained a loyal and native son who never fouled the nest."
---
Sign up for our morning newsletter to get all of our stories delivered to your mailbox each weekday.
---
Related 'Chicago Tonight' stories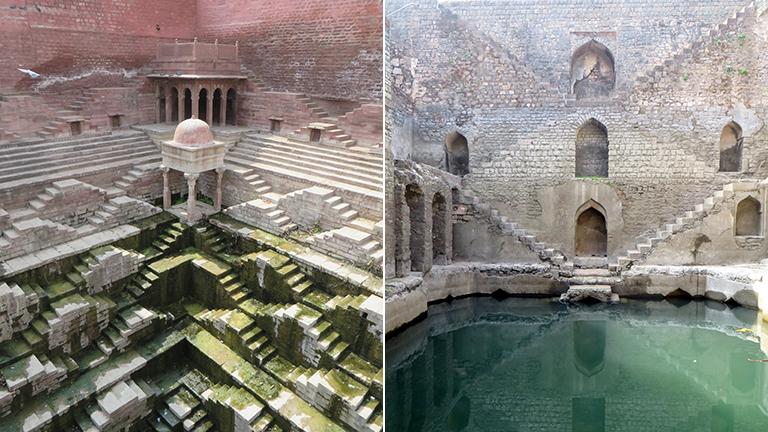 Hidden Treasures of India Documented by Chicago-Based Arts Journalist
July 6: Arts journalist Victoria Lautman shares the mystery and beauty of India's stepwells, stunning architectural structures hundreds of years old that can be up to 10 stories deep.
---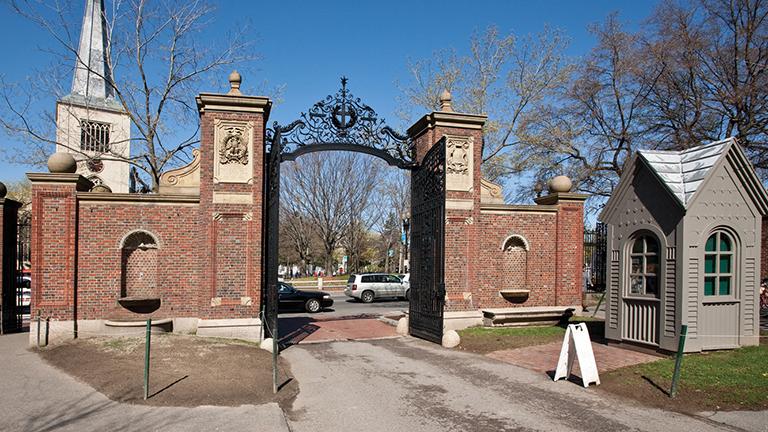 'Gates of Harvard Yard' Reveals Chicago Connection
June 30: Blair Kamin, Pulitzer prize-winning architecture critic for the Chicago Tribune, talks about the architectural artistry of Harvard Yard and his new book on the subject.
---