After an extensive and highly competitive search, The Obama Foundation chose Tod Williams and Billie Tsien, an award-winning New York-based architectural firm, to design the Obama Presidential Center.
"Tod and Billie's past projects display an incredible commitment to scale, craft materiality, and their proposal demonstrated an equally genuine commitment to also carefully balance an understanding and respect for the history and potential of the South Side," said Robbin Cohen, Obama Foundation executive director.
While some might wonder why the president and first lady didn't go with one of the many distinguished hometown architects, the husband-and-wife team awarded the coveted commission are no strangers to Chicago.
In fact, they designed a highly praised building not far from where the Obama library is expected to be built. That building would be the Logan Center for the Arts at the University of Chicago, which opened in 2012.
"Their buildings are more restrained, they're subtle," Chicago Tribune Pulitzer prize-winning architecture columnist Blair Kamin said to host Eddie Arruza. "They're about the experience of moving through them. Tsien has said that architecture is more like a verb than a noun. It's something that you experience."
Below, Williams and Tsien talk about the Logan Center for the Arts.

Kamin said it's important for Chicagoans to know that Williams and Tsien are modernists. "They're not going to design a traditional library like the one Robert A.M. Stern designed for George W. Bush. So you can rule out Ionic or Corinthian columns – that's not going to happen," he said.
In a recent Tribune column, Kamin compared the work of Williams and Tsien with the work of Ma Yansong, the founder of MAD Architects who was tasked with designing the Lucas museum:
"George Lucas picked an architect who does look-at-me, iconic buildings. Barack and Michelle Obama picked a pair of architects who would no more drop a spaceship on the lakefront than the president would endorse Donald Trump. ...
"In selecting the renowned, husband-wife team of Williams and Tsien, the Obamas cast a vote in favor of architecture that values craft over computer-driven blobs, subtle experience over the sugar high of eye candy, and quiet clusters of buildings over singular structures that scream for attention."
Kamin joins host Eddie Arruza to provide some insights into the work of architects Williams and Tsien and what Chicago might expect to see from them.
---
Sign up for our morning newsletter to get all of our stories delivered to your mailbox each weekday.
---
Related 'Chicago Tonight' stories
Obama Library in Chicago to be Designed by New York Team
June 30: President Obama and first lady Michelle Obama announced Thursday that the Obama Presidential Center in Chicago will be designed by renowned architects Tod Williams and Billie Tsien.  
---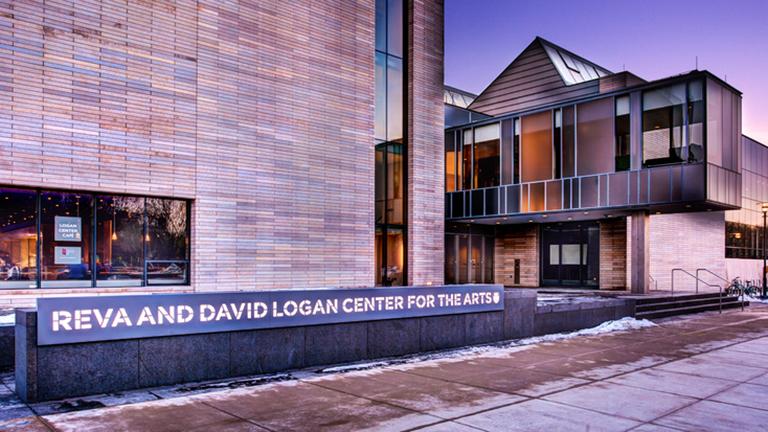 Obama Library Finalists Tod Williams and Billie Tsien Speak at MCA
March 14: The New York-based architects were in town last week to talk about their design style and projects. Inevitably, their plans for the Obama library came up.
---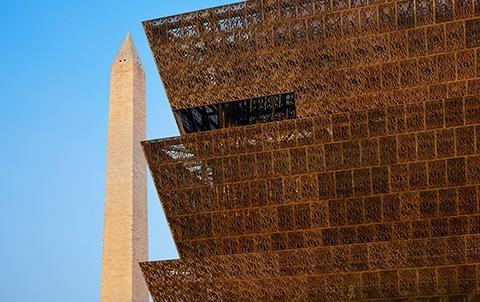 Architect David Adjaye Among Finalists to Design Obama Library
Dec. 28: Last week, the Barack Obama Foundation announced the seven finalists chosen to submit designs for the Obama Presidential Center.
---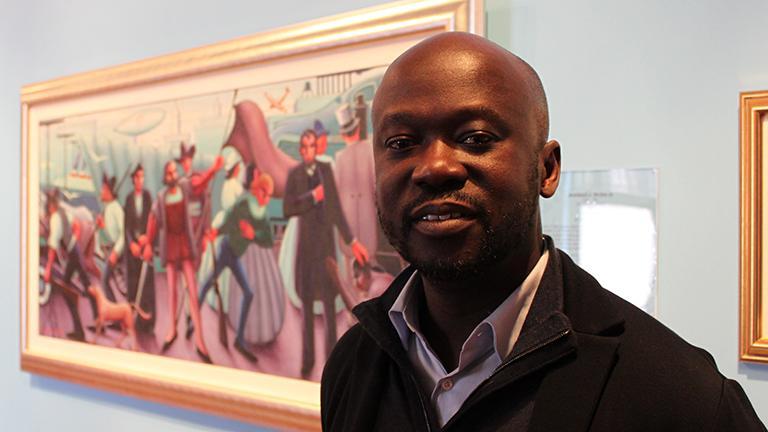 Obama Library Finalist Meets With South Side Community Leaders
Feb. 16: One of seven finalists to design the Obama Presidential Center, Adjaye met with a distinguished group that included historian and activist Dr. Timuel Black, Ald. Leslie Hairston (5th Ward) and Susan Sher, University of Chicago liaison to the Obama Foundation and former chief of staff to First Lady Michelle Obama.
---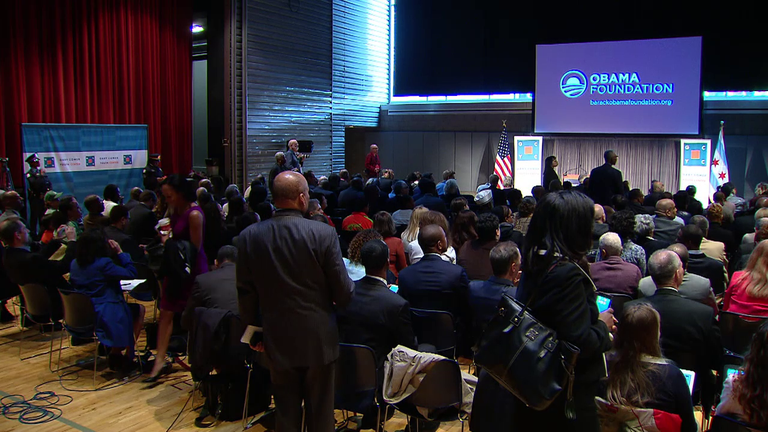 South Side to Host Obama Presidential Library
May 12, 2015: After months of speculation, the Barack Obama Foundation officially announces the library is coming to the South Side of Chicago. But when and where will it be located exactly?
---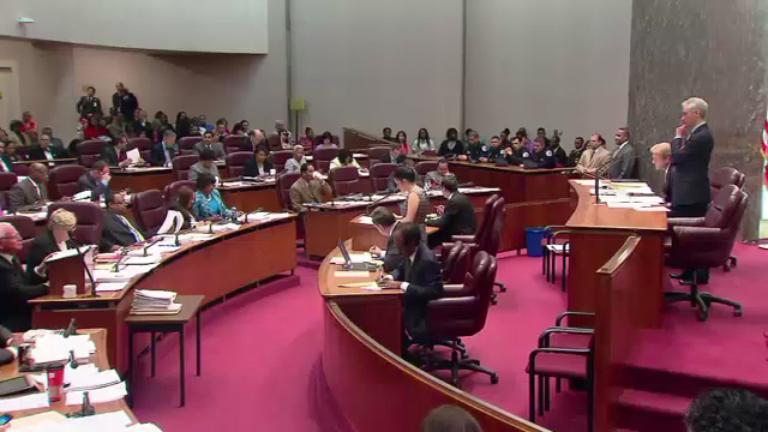 City Council Approves Transfer of Parkland for Obama Library
March 18, 2015: A swath of public parkland now belongs to the Obama Presidential Library Foundation, if it chooses to locate here. We have the latest on that, and other news from Chicago City Council.
---
Chicago Contenders for Obama Library
June 16, 2014: Contenders hoping to secure the future home of the Obama presidential library have until today to submit initial proposals. We take a look at some of the proposed sites locally.
---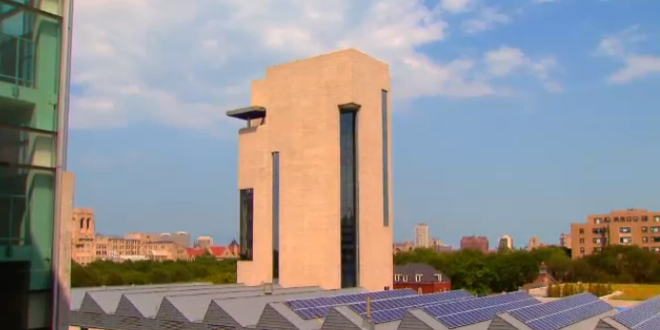 Logan Center for the Arts Grand Opening
Oct. 2012: Things are looking up for the arts in Hyde Park. We tour the new Logan Center for the Arts on the University of Chicago campus, and speak with the architects.
---