Things are looking up for the arts in Hyde Park. We tour the new Logan Center for the Arts on the University of Chicago campus, and speak with the architects on Chicago Tonight at 7:00 pm.
A free three-day festival celebrating the opening of the Reva and David Logan Center for the Arts kicks off on Friday, October 12. The new, multidisciplinary arts center is part of the University of Chicago. Built as a hub for the arts, the 184,000 square-foot building will be utilized for teaching, practice, exhibition and performance. The facility boasts a 474-seat performance hall, 20 music practice rooms, film and video production lab and 2,150 square feet of gallery space.
During the opening, visitors can take guided tours throughout the building or venture off on their own exploration. Guests will also be able to visit other museums and cultural institutions across the University of Chicago campus,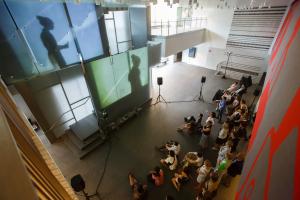 like the Renaissance Society and Smart Museum of Art via trolley.
The Logan Launch Festival will include ongoing activities throughout the building and outside on the courtyard stage. The weekend will showcase all different types of art, from architecture to plays written by alumni, to sound installations and musical performances.
Some of the launch's events include:
Friday:
-A discussion by New York architects, Tod Williams and Billie Tsien, about their design of the building and their first commission in Chicago.
-A performance by Chicago's Deeply Rooted Dance Theater, grounded in the traditions of African American dance and storytelling.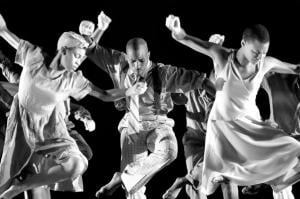 -An outdoor performance by Los Cenzontles from the Bay Area, who combine contemporary and traditional Mexican instruments.
-WFMT will have a live broadcast during the opening, previewing some of this year's offerings.
Saturday:
-An animation workshop that teaches how to bring toys to life. You can bring your own toy to animate or use one provided.
-A screening of a short film made by students who participated in an eight-week summer film class at the Logan Center.
-A live performance work featuring 20 cyclists. They will depart from the Logan Center and travel through the campus and Hyde Park neighborhood, culminating in a performance at the Courtyard Stage, utilizing three amplified bicycles and six performers.
-A henna demonstration by the Muslim Students Association. Learn how to make basic mehndi designs and get your hands adorned with this traditional decoration.
Sunday: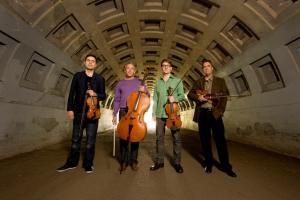 -A performance by two-time Grammy Award-winning quartet, Turtle Island Quartet. (Tickets required)
-Brazilian artist Ricardo Basbaum brings his interactive exhibition to Chicago that spans over 40 cities on four continents. He addresses complex social transformations through the use of a simple object, one of his "New Bases for Personality."
-Internationally renowned filmmaker and sound artist, Richard Lerman, has created a site specific piece, meant to bring alive the sounds of the Logan Center. Lerman will make and install transducers that relay vibrations from the building and people passing through to different listening stations, creating an amplified sonic environment.