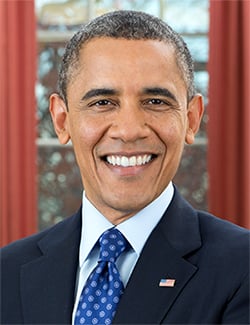 Today was the deadline for submitting proposals for the Obama Presidential Library and the competition heated up. Three local universities and a private developer are all proposing various sites and plans around the city.
Competition wasn't limited to Chicago. Columbia University in New York City and even Hawaii, the president's birthplace, hope to land the future home of President Obama's papers and historic artifacts. The choice is now up to the three member board of the Barack Obama Foundation as well as the president and first lady.
Joining us to break down Chicago's chances are Michael Pagano, dean of UIC's College of Urban Planning and Public Affairs, Richard Darga, dean of Library and Instruction Services at Chicago State University, Cassandra Francis, president and CEO of Friends of the Parks, and Michael Allen, professor of American History at Northwestern University.
---
View a map of proposed locations by the University of Chicago, Chicago State University and more.
--Map by Taurean Small