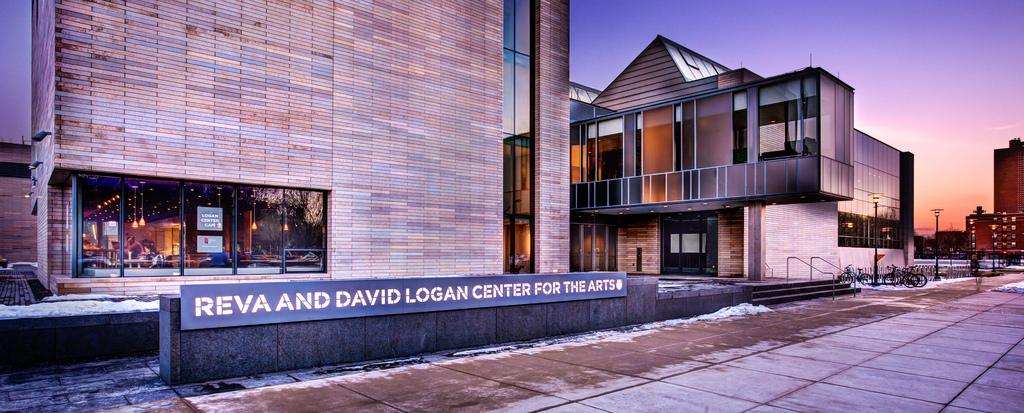 Exterior of the University of Chicago's Logan Center for the Arts, designed by Tod Williams Billie Tsien Architects. (Flickr / Chris Smith)
New York-based architects Tod Williams and Billie Tsien, a husband-and-wife team who are finalists for the Obama Presidential Center, were in town last week to talk about their architectural style and previous projects.
Inevitably, their plans for the Obama library came up. 
"We actually worked a lot on our scheme with Michael Van Valkenburgh," Tsien said during the talk at the Museum of Contemporary Art. "And so, our scheme has a lot to do with buildings of course, but also with landscape architecture." 
Valkenburgh has been a hot name in Chicago landscape architecture. Projects include Maggie Daley Park and the Northwest Side's 606 trail. He's currently working on the new park at the base of the yet-to-be completed Streeterville skyscraper One Bennett Park.
In December, Williams and Tsien, partners at Tod Williams Billie Tsien Architects, were announced as one of seven firms in the running for the right to design the Obama Presidential Center on Chicago's South Side. The center will include a library, museum and program space supporting the mission of the Obama Foundation.
Past projects for Williams and Tsien include Philadelphia's Barnes Foundation, the LeFrak Center at Lakeside ice rink in Brooklyn, and University of Chicago's Logan Center for the Arts. 
At Thursday's talk, Williams mentioned an hourlong conversation about the library he and Tsien had with the Obamas at the Oval Office.
"One of the things Michelle [Obama] said to me was that she wanted these parks to come to life, that they are not safe parks," said Williams, referring to parks on the city's South Side. "Like Detroit, where I grew up, [Chicago's] finally hit its bottom. I believe it has and now it's gonna come up and it's gonna be another great moment here in Chicago."
---
Related from "Chicago Tonight"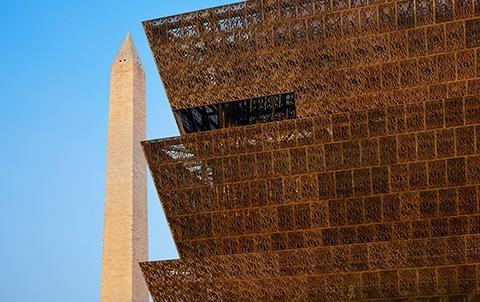 Architect David Adjaye Among Finalists to Design Obama Library
Dec. 28: Last week, the Barack Obama Foundation announced the seven finalists chosen to submit designs for the Obama Presidential Center. 
---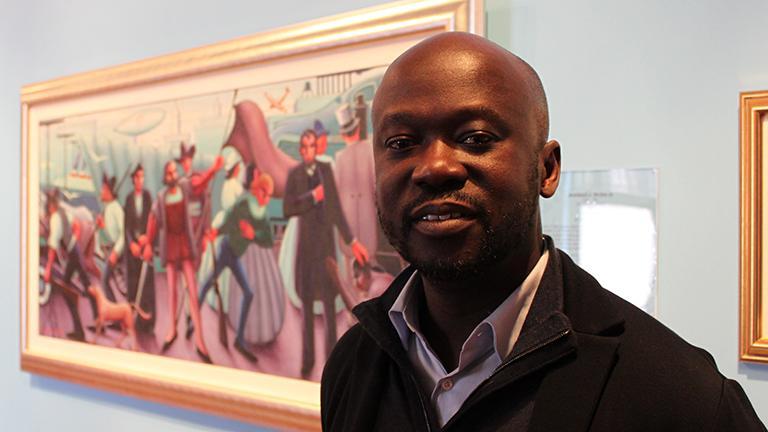 Obama Library Finalist Meets With South Side Community Leaders
One of seven finalists to design the Obama Presidential Center, Adjaye met with a distinguished group that included historian and activist Dr. Timuel Black, Ald. Leslie Hairston (5th Ward) and Susan Sher, University of Chicago liaison to the Obama Foundation and former chief of staff to First Lady Michelle Obama.
---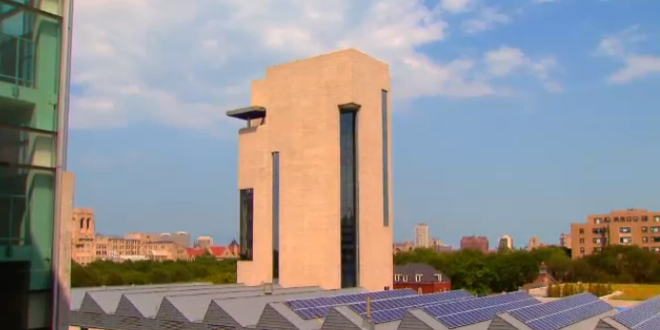 Logan Center for the Arts Grand Opening
Oct. 2012: Things are looking up for the arts in Hyde Park. We tour the new Logan Center for the Arts on the University of Chicago campus, and speak with the architects.
---