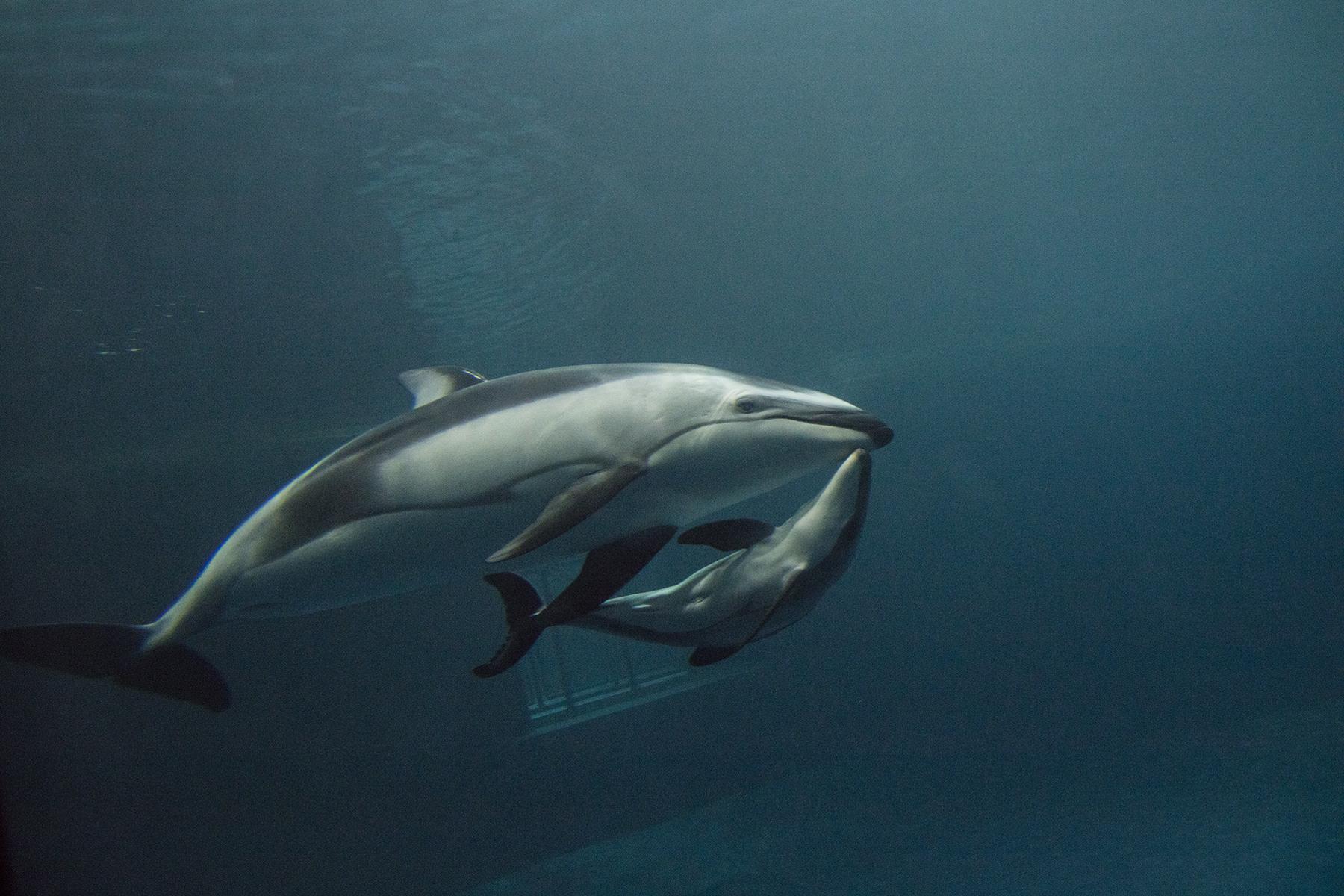 At 7 feet and 260 pounds, 28-year-old Katrl (pronounced "kuh-TREHL") is the Shedd Aquarium's largest Pacific white-sided dolphin. (Shedd Aquarium)
The Shedd Aquarium welcomed the birth of a Pacific white-sided dolphin calf on Monday. It's the first offspring of 28-year-old mother Katrl, who arrived at the aquarium in 1993.
For the next few months, mother and calf will remain out of public view and under 24-hour observation since first-time dolphin mothers may experience complications or take longer to learn to care for their young.
Aquarium officials say the calf has stayed close to its mother's side. Immediately after birth, animal care observers witnessed it eagerly swim to the water's surface for its first breath.
"To watch a dolphin be born is beautiful," said Lisa Takaki, senior director of marine mammals, in a press release. "But to also see its natural instincts fully take over in a matter of seconds as it kicks its tiny tail to propel its little body to the surface to take its first breath is overwhelmingly emotional."
The new calf's gender hasn't been determined yet, but Shedd staff estimate the baby dolphin is approximately 3 feet long and weighs about 25 pounds. Once it "hits all its healthy milestones," the aquarium said they will look into naming the calf.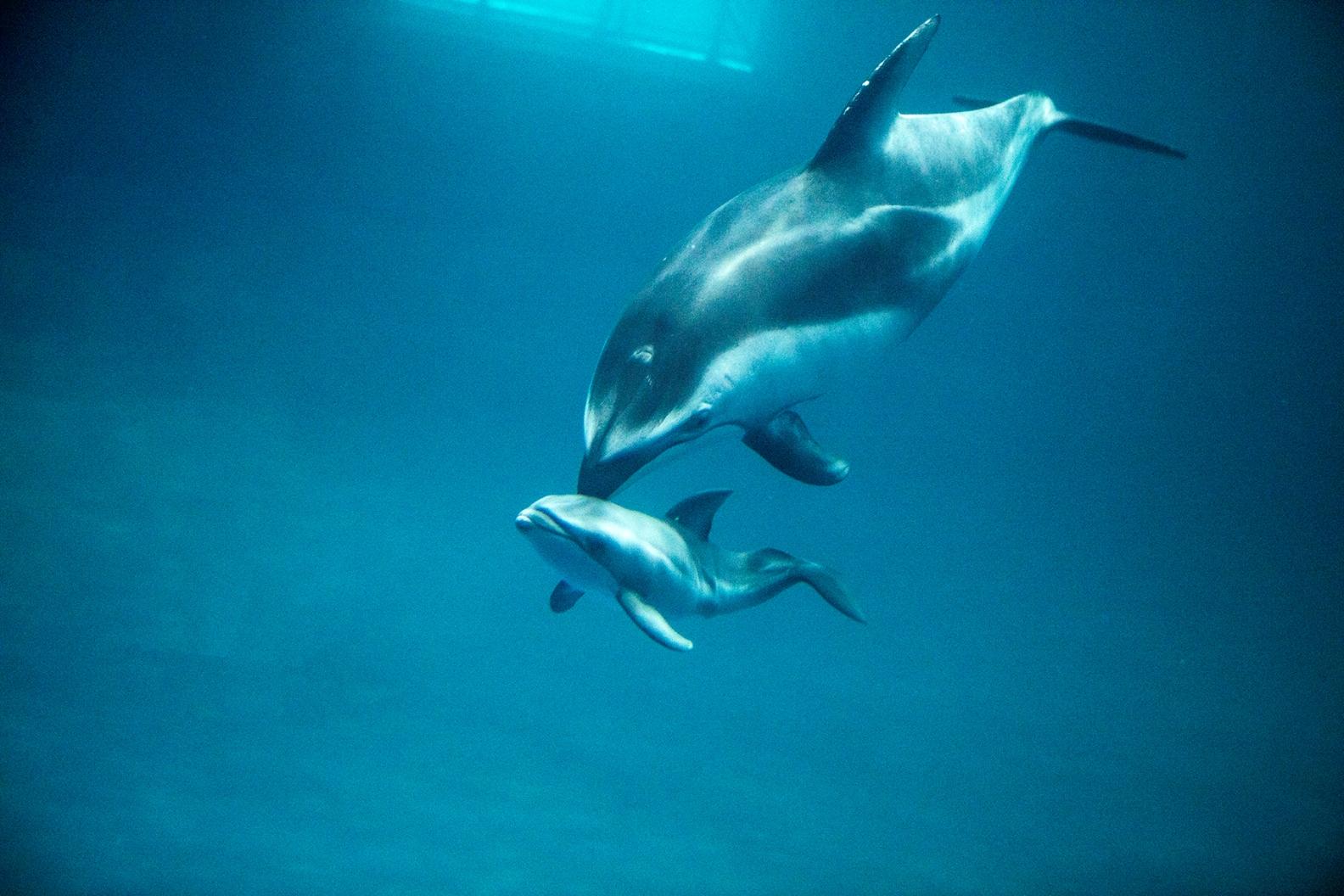 Shedd employees said Katrl is already exhibiting motherly behavior by protectively steering her calf away from the sides of their aquarium habitat. (Shedd Aquarium)
Since they're a deep, open-water species, Pacific white-sided dolphins are rarely observed giving birth in the wild. Katrl's successful delivery gives researchers a chance to study the reproductive process of this species, which could be useful to any future conservation efforts.
Clocking in at speeds around 25 mph, this torpedo-shaped dolphin is among the sea's fastest swimmers, capable of jumping 15 to 20 feet in the air. In the wild, they often travel in herds of 10 to 100 dolphins.
Last year, another Pacific white-sided dolphin at the Shedd, Piquet, gave birth to her second calf. Katrl interacted with Piquet's firstborn calf, which the aquarium said may have helped the new mother prepare to care for her own.
Most of the Abbott Oceanarium will remain open to the public while mother and calf privately bond at the closed-off Secluded Bay exhibit.
Watch a video from the Shedd showing Katrl during her three hours of labor and the newborn calf's subsequent first moments:
Follow Evan Garcia on Twitter: @EvanRGarcia
---
Related 'Chicago Tonight' Stories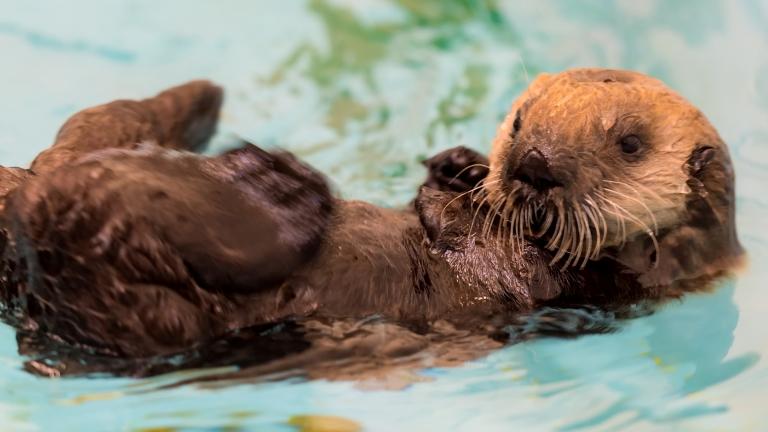 Rescued Baby Sea Otter Finds Home at Shedd Aquarium
February 17, 2016: A 10-week-old sea otter pup rescued after a rough storm in California last month is recovering at her new home in Chicago.
---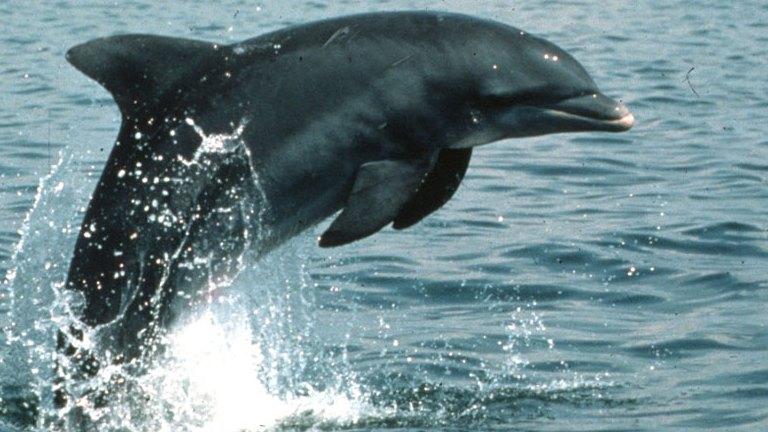 Leading Dolphin Researcher
September 25, 2013: Randall Wells, one of the world's leading dolphin researchers, discusses the longest-running study of a wild dolphin population and his commitment to conservation.
---