The video cannot be displayed.
Crain's Chicago Business managing editor Ann Dwyer reports on United Airlines' efforts to quell 12 months of turbulence. McDonald's switches the Egg McMuffin's margarine to butter with its new nimble approach. And there's a possible front-runner to buy the iconic Tribune Tower.  
Easing United's Turbulence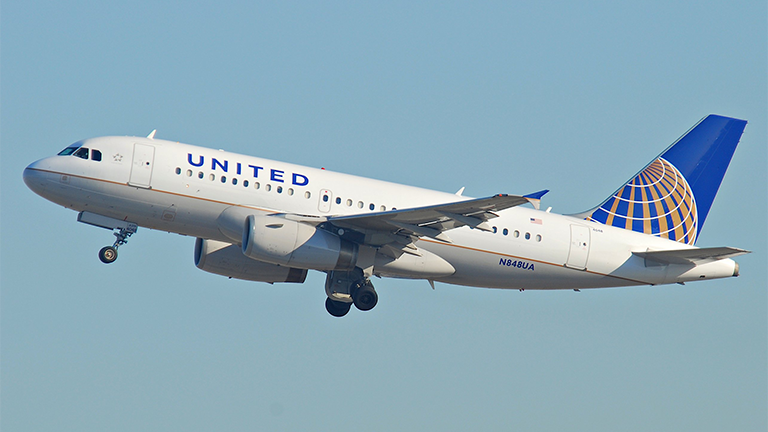 United CEO Oscar Munoz told investors Tuesday that profits are in the long-term plan for the legacy carrier. 
"Investors were hoping to hear a happier message this week when Oscar Munoz, the CEO, sat down with them to talk about the company's recent quarterly results. The stock did get a little bit of a lift yesterday after that conversation," Dwyer said. "There was some happiness about some of the tweaks that Munoz has in mind."
Shareholders are concerned that United's stock is near a 52-week low, down 30 percent from a high last year of $61.56 per share. Dwyer said despite the Tuesday boost stocks remain near that low and United continues to lag behind its competitors, Delta and American. 
"If Oscar Munoz can figure out a way to get people where they want to go quickly and efficiently at prices that they're willing to pay, then customers are happy and shareholders are happy," Dwyer said. "He still has a way to go to get there, though." 
To buoy the airline's bottom line, United is rolling out a new high-end business-class service called Polaris. It's also cutting costs, increasing fares and slimming down seats to boost profits.
McDonald's New Egg McMuffin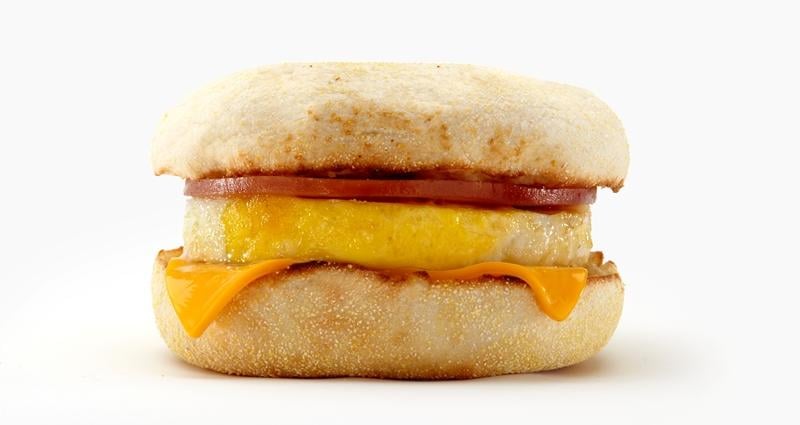 Oak Brook-based McDonald's has tweaked its Egg McMuffin recipe in record time. The fast-food behemoth changed the recipe from margarine to butter in six months. While that may seem slow, considering the chain serves more than 60 million people a day and switched to all-day breakfast that turnaround time is remarkable.
The ingredient switch isn't the only change coming to the company's signature breakfast item. "The Egg McMuffin: I hope they don't mess with it too much, but they've rolled out a plan to make the muffins themselves with unbleached flour instead of bleached flour," Dwyer said. 
Changes to McDonald's menu are part of CEO Steve Easterbrook's new strategy for McDonald's to reinvent itself in an ever-changing market of shifting customers' tastes and preferences.
"I think people are really happy with the speed of innovation that's taken place since he came aboard," Dwyer said of Easterbrook. Within seven months Easterbrook satiated customers' longtime demand for all-day breakfast. 
"Companies like this, especially the size and scope of McDonald's can't make changes like that super easily unless there's buy-in from the very top all the way down to the franchise level," Dwyer said. "And people really perceive that Steve Easterbrook is serious about wanting to make change at McDonald's. He's already shown it in a very short time."
Developer Eyes Tribune Tower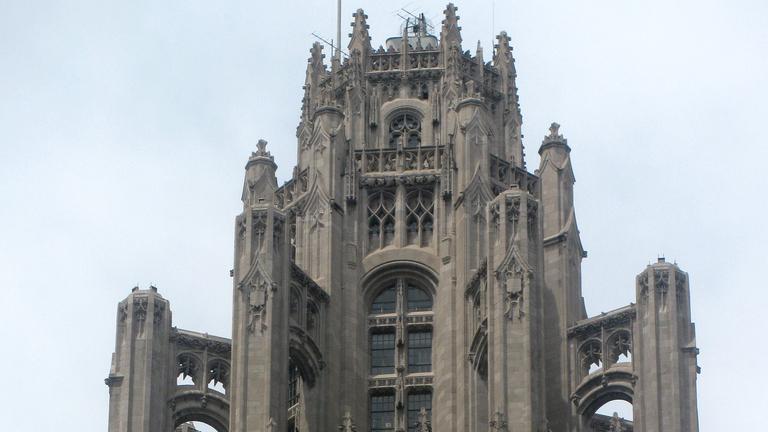 There's a possible front-runner in the race to buy and redevelop the landmark Tribune Tower. Los Angeles-based developer CIM Group has reportedly offered around $250 million for the iconic building and adjacent Michigan Avenue property from Tribune Media.
CIM owns the Block 37 mall and residential complex and "has a pretty strong track record in the Chicago market," according to Dwyer. "They've put in a bid that looks like it might be the winner for the conversion of the entire Tribune Tower or complex," which includes the Gothic-style tower, newsroom space and adjacent parking lot. 
CIM Group has purportedly partnered with Chicago's Golub & Co. on the Tribune Tower deal. Tribune Media originally considered offers for the Tribune Tower from three developers for a mixed-used project. 
"I think what's really interesting about this development—no matter who wins the final bidding—is that it's going to bring that much more retail to a stretch of Michigan Avenue that right now is kind of open," Dwyer said.
---
Sign up for our morning newsletter to get all of our stories delivered to your mailbox each weekday.
---
Related 'Chicago Tonight' stories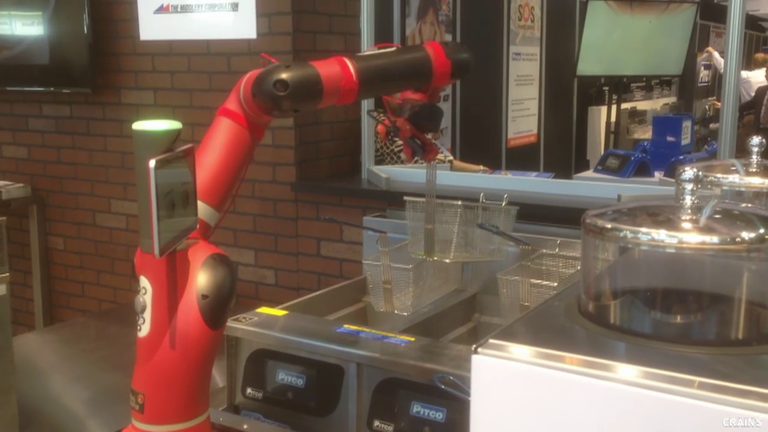 Crain's Roundup: Are Robots the Future of the Fast-Food Industry?
June 1: An Elgin company hopes robots will be the future of the fast-food industry. Will online beer sales be the next frontier for e-commerce? Crain's Chicago Business managing editor Ann Dwyer brings us these stories and more.
---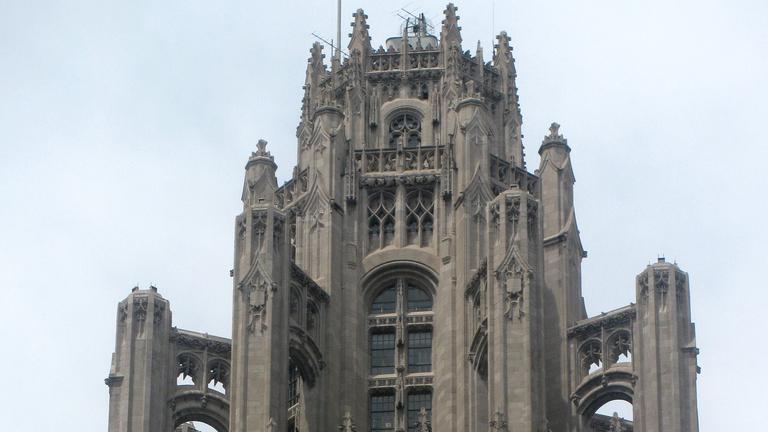 Crain's Roundup: Tribune Tower Condos, Holy Name Parking Lot
May 18:  Will you be able to own a piece of the Tribune Tower? Crain's Chicago Business has the story.
---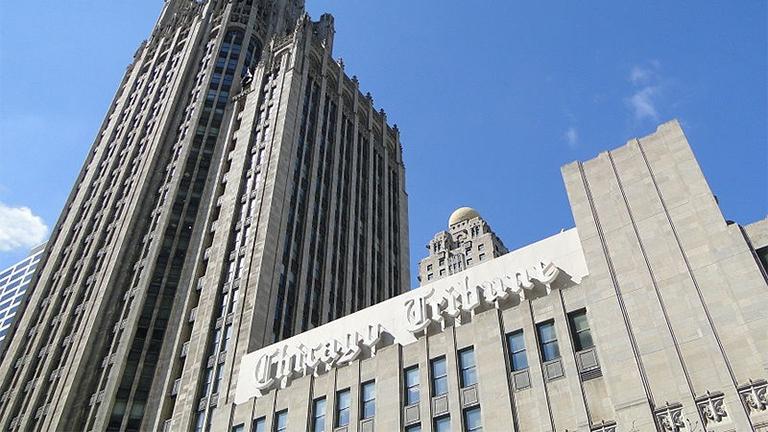 Gannett Makes Bid to Buy Tribune Publishing
April 25: Newspaper giant Gannett makes a bid to take over the parent company of the Chicago Tribune. A look at what Gannett's offering, and whether it's likely to succeed.
---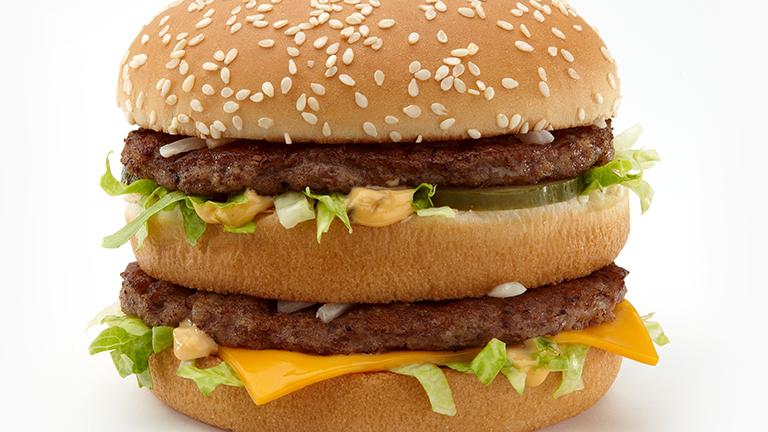 Crain's Roundup: McDonald's Testing Bigger, Smaller Versions of Big Mac
April 20: One size apparently does not fit all Big Mac lovers. Crain's Chicago Business managing editor Ann Dwyer weighs in on this story and more business news.
---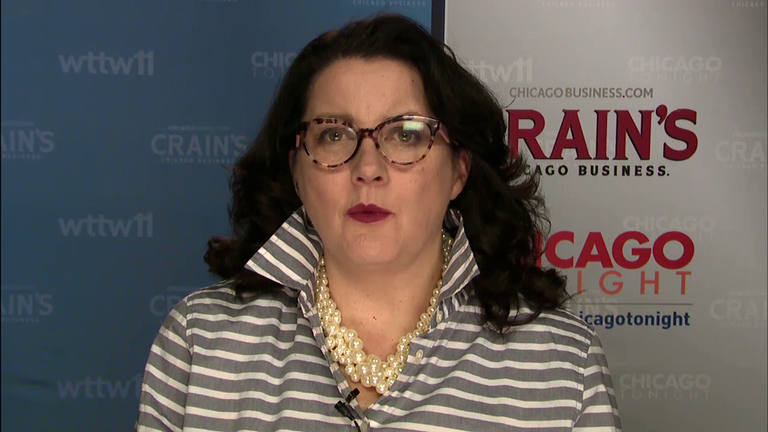 Crain's Roundup: Chicago Tribune Shakeup, Takeover of Old Main Post Office
Feb. 24: Crain's Chicago Business managing editor Ann Dwyer takes a closer look at why the Old Main Post Office may be the target of a city of Chicago eminent domain takeover and other business headlines.
---