Tuesday's primary in New York proved that Hillary Clinton and Donald Trump are the front-runners in their respective parties, with both candidates winning big in a state that was crucial to each campaign.
For Trump, the win brings him closer to nailing down the 1,237 delegates needed to win the Republican nomination and avoid a contested GOP convention in Cleveland in July. Trump grabbed 89 delegates in New York, bringing him to a total delegate count of 845.
Clinton's New York win came as a huge blow to Bernie Sanders, who had hoped to score a symbolic victory in the state where Clinton once served as a U.S. senator. Sanders spent almost $2 million more in television ads and held a massive rally in Washington Square Park.
But does the New York primary signal the end to an often wild and hectic primary season? And with some voters and candidates raising questions about the nomination process and whether it's "rigged" for preferred candidates, will changes be made in the future?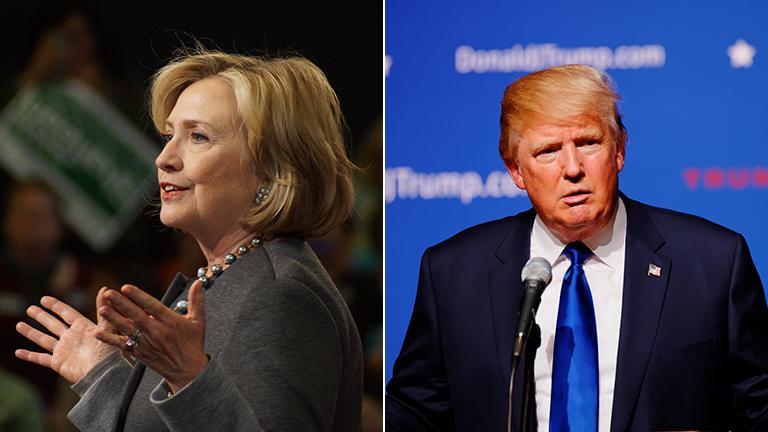 Hillary Clinton and Donald Trump emerged as clear front-runners following Tuesday's primary in New York. (Photos, from left, by Marc Nozell, Michael Vadon / Flickr)
"This was a much-needed victory for [Clinton] after a string of losses to Bernie Sanders, even though she still had the math working in her favor," said Tom Bevan, co-founder and publisher of the political news website RealClearPolitics. "Now, it sort of puts an exclamation point on the fact that she is the prohibitive nominee."
Laura Washington, columnist for the Chicago Sun-Times and analyst for ABC 7 News, said that, going into the New York primary, opponents of both Clinton and Trump had an opportunity to "reset the game."
"I think it's going to be a lot harder for Ted Cruz to make the argument that, 'I'm really the guy with the momentum; I'm the guy with the mojo,'" said Washington.
As to the outcome for Cruz and Sanders, Ed Lasky, news editor for the conservative-leaning magazine American Thinker, said the ideology of New York may have worked against the GOP nominee. "I just don't think it was very fertile territory for him," he said.
Lasky said the "magnitude of [Cruz's] defeat was a little surprising," but he was not surprised by the outcome of the Democratic primary. "It's Hillary's adopted state; the machine went to work," he said. "I think some of the heated rhetoric that [Sanders] directed toward Hillary may have hurt him."
In terms of unifying the Democratic Party, Washington said Sanders supporters have a strong "emotional tie" to the nominee, and they may have a tough time switching their support should Clinton become the nominee.
"I think it's going to be very difficult for his voters–especially his younger voters–to credibly accept Hillary Clinton, given what he's had to say about her."
As to how things now stand for Ohio Gov. John Kasich, Bevan said his strategy in the race remains the same.
"He managed to finish second, he's probably going to finish second in a couple of states next week," he said.
And if it comes to an open GOP convention, Kasich "has a pretty strong argument," Bevan said.
"He could say, 'Look, I stayed in this race till the end, I won my home state of Ohio and I can win it in a general election and the polls show that I can beat Hillary Clinton.'"
Looking ahead, voters in five states head to the polls on April 26; on May 3, Indiana holds its primary.
"Indiana is critical," said Bevan. "It's 47 delegates at stake. If Trump wins that, he can get the number. If he's defeated there, he'll have to do better in California, and he may come up a few delegates short."
---
Related stories from "Chicago Tonight"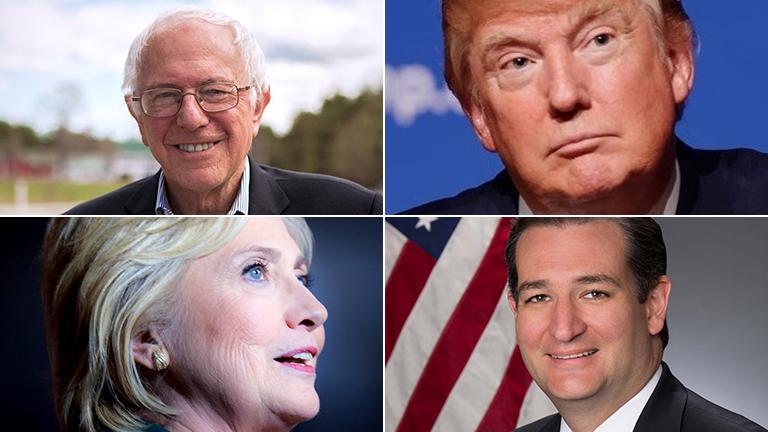 Complaints of 'Rigged' Delegate System Follow Trump Loss in Colorado
April 12: As Republican presidential front-runner Donald Trump blasts the delegate-selection process, we take a look at how it works on both sides of the aisle.
---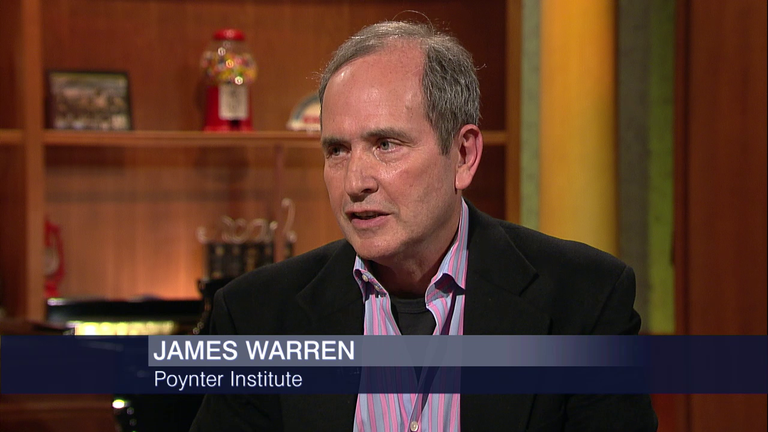 Delegate Math: The Wisconsin Primary and the Presidential Race
April 5: Presidential candidates are competing for a win in Tuesday's primary in Wisconsin. James Warren of the Poynter Institute joins us to talk delegate math and what that means for the contenders on both the Democrat and Republican side.
---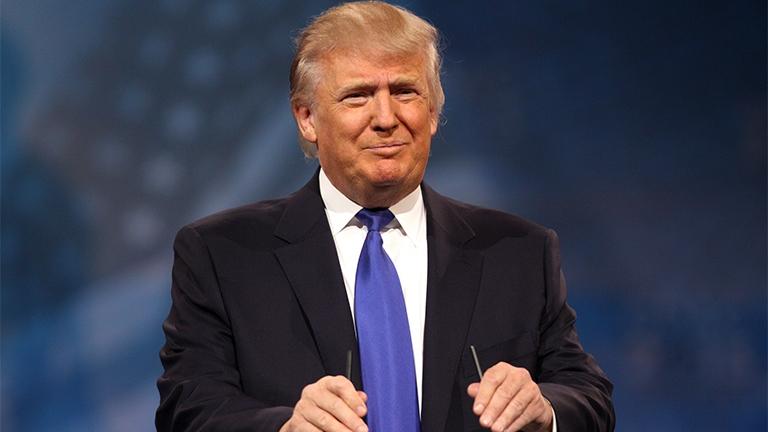 Analyzing Efforts to Stop Trump, Possibility of Brokered GOP Convention
March 21: Efforts to derail Donald Trump's momentum heat up within the GOP as voters in Arizona and Utah decide who to support in Tuesday's primaries.
---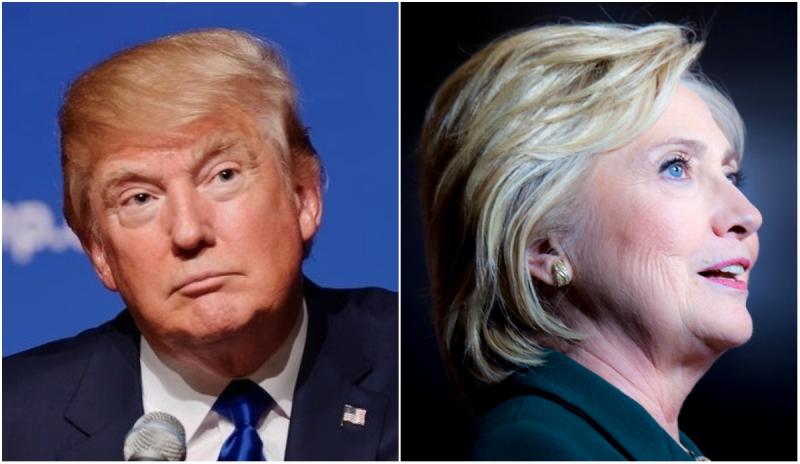 Presidential Front-Runners Trump and Clinton Win in Illinois
March 15: Donald Trump is the winner in Illinois, gaining 24 delegates in the state's Republican presidential primary. On the Democratic side, Hillary Clinton eked out a close victory over Bernie Sanders.
---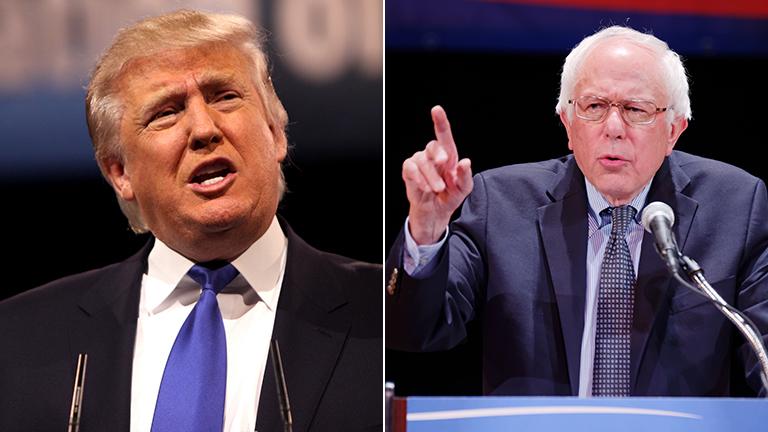 Trump, Sanders Emerge Stronger from New Hampshire Primary
Feb. 10: With Donald Trump and Sen. Bernie Sanders winning convincingly in their respective primaries on Wednesday, one thing is clear: Voters on both sides of the political spectrum seemingly want little to do with establishment candidates or politics. Our panel of political experts weighs in on the race.
---