Gov. Bruce Rauner today reluctantly said he would support Donald Trump if he becomes the GOP nominee.
But as Trump's delegate count rises, so too does the possibility of a convention floor battle that the nation hasn't seen in decades.
What does this frantic infighting and the possibility of a brokered convention mean for the Republican Party?
Three GOP supporters joined "Chicago Tonight" to discuss that and more. Below, some highlights from our conversation.
On Trump possibly being denied the nomination at a brokered convention
"You can tell from his rhetoric he is already starting to whine about not getting it when he's a couple hundred [delegates] short, so you can kind of tell he's worried about it," said Pat Brady, former chairman of the Illinois Republican Party who now works as a consultant with the lobbying and public relations firm Next Generation Public Affairs. "That's irresponsible language. This guy wants to be Commander in Chief, leader of the United States of America and that's the kind of language he's using."
"But the bigger thing for me, as a lifelong Republican, we'll get creamed in November," Brady added. "He only gets 35 percent of the Republican vote … He's insulted virtually every group, so we guarantee we're going to lose at the presidential level," Brady said.
Joe Walsh, a former Illinois congressman who is host of his own radio show on AM 560 the Answer, said that denying Trump the nomination does not reflect what Republican voters want.
"If he goes into that convention with the most delegates, and somehow he comes out of that convention not the nominee, then Trump and his millions and millions of people are gone and Hillary is your president," Walsh said.
"Donald Trump is winning with the voters. What the hell is the party? Is the party a bunch of guys in a room, or is it the voters?" Walsh said.
On Trump's effect on the voters in the Republican Party
"Donald Trump is the only one who can bring this party together and bring this country together," said Doug Ibendahl, an attorney and former general counsel to the Illinois Republican Party and a Trump supporter. "He's winning every demographic. He gets more of the Hispanic vote than the two Hispanic [Republican] candidates combined … He's winning the women vote, he's winning the suburbs and he even gets the Evangelical vote."
"The Republican Party is shattering turnout records in every single state, and we have Donald Trump to thank for that," Ibendahl said. "He's putting the old Reagan band back together – getting those Reagan Democrats back in."
Ibendahl said Trump will puts states like Illinois and California back in play for Republicans, but Brady disagreed.
"I used to live in California. I don't see anyone in California voting for a misogynistic pig like Trump," Brady said. "The comments he's made about women … they're not going to forget about it."
---
Related 'Chicago Tonight' content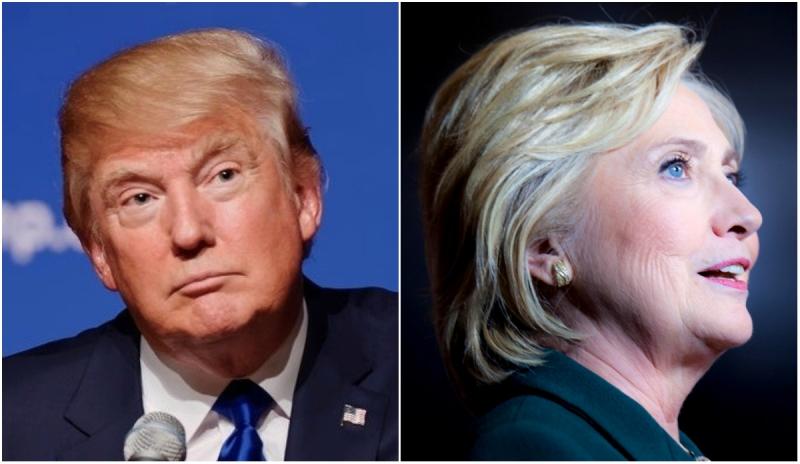 Presidential Front-Runners Trump and Clinton Win in Illinois
March 15: Donald Trump is the winner in Illinois, gaining 24 delegates in the state's Republican presidential primary. On the Democratic side, Hillary Clinton eked out a close victory over Bernie Sanders.
---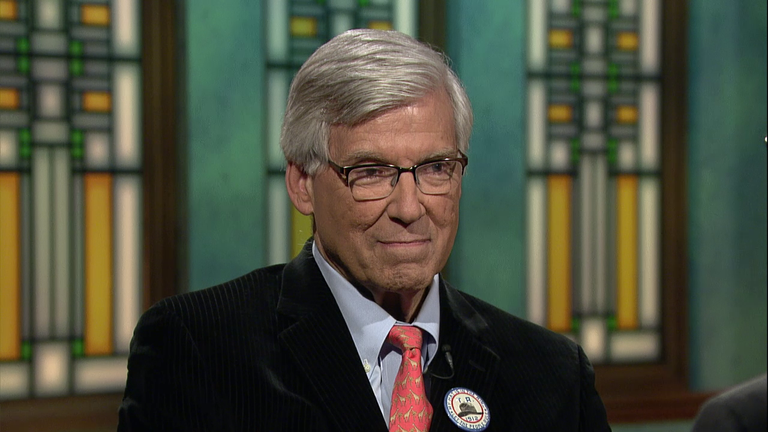 New Book Traces History of Presidential Primary Process
Feb. 22: Saturday's Republican primary race in South Carolina gave a big boost to political outsider Donald Trump, and left many Republicans stunned when the establishment candidate, Jeb Bush, dropped out of the race. Geoffrey Cowan's new book traces the history of the presidential primary process from its first days in 1912. 
---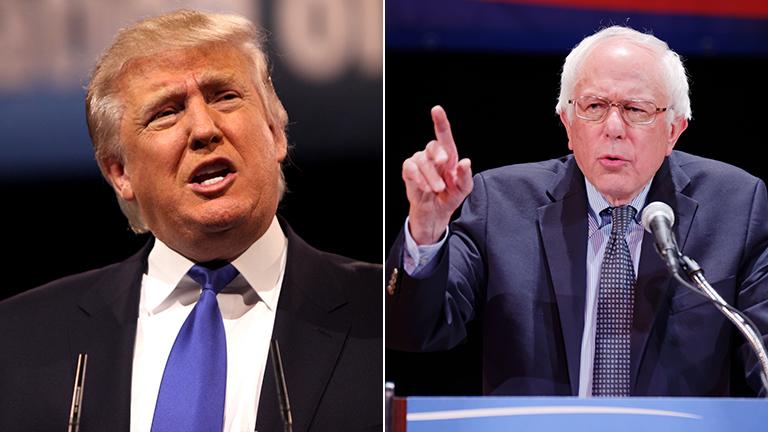 Trump, Sanders Emerge Stronger from New Hampshire Primary
Feb. 10: With Donald Trump and Sen. Bernie Sanders winning convincingly in their respective Republican and Democratic primaries on Wednesday, one thing is clear: Voters on both sides of the political spectrum seemingly want little to do with establishment candidates or politics. Our panel of political experts weighs in on the race and where it's headed.
---