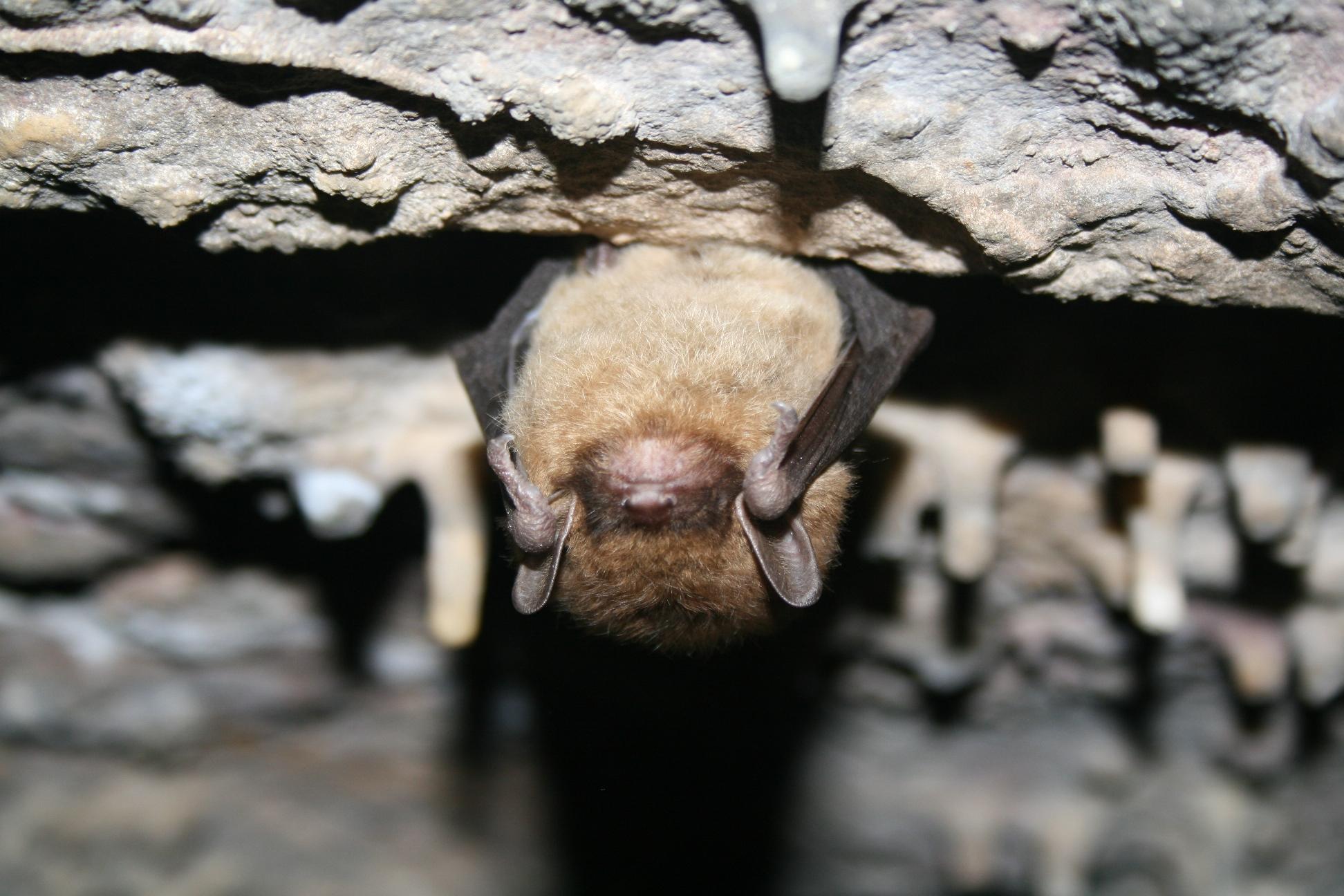 The little brown bat is the predominant bat species found in Illinois. (Ann Froschauer / U.S. Fish and Wildlife Service)
Six bats found in Cook County that were reported to local authorities this year, including three in Chicago, have tested positive for rabies, the Cook County Department of Animal and Rabies Control (CCDARC) said Thursday.
A seventh bat reported to the Cook County agency this year was found in DuPage County. It also tested positive for the disease.
Ald. Matt O'Shea (19th Ward) on Wednesday sent an email to constituents warning them of the developments after two rabid bats were found in the Beverly and Morgan Park neighborhoods within the past week, as reported by DNAinfo.com.
"All residents should keep their pets on a leash when out of their homes. If your pet does not have a rabies vaccination, please see a licensed veterinarian immediately for an inoculation," the email from O'Shea said. 
A third rabid bat was found in the Loop, the CCDARC said.
Dr. Donna Alexander, administrator of the agency, said the occurrence of this many rabid bats isn't particularly unusual for Cook County, especially during this time of year.
"It's commonplace for the summer months," Alexander said. "Bats are coming out of their hibernation and feeding on insects that are becoming more apparent."
Still, Alexander said pet owners should be especially wary of their pets contracting rabies, since a species common to Illinois known as the little brown bat can enter a home through an opening as small as one-eighth of an inch.
"Pets are the most likely to be bit because they'll probably be the first ones to notice it," Alexander said.
In addition those found in Chicago, rabid bats were found in Arlington Heights, Blue Island and LaGrange, the CCDARC said.
Bats are the most common carriers of rabies in Illinois. The disease is contracted via a bite or scratch from an infected animal. It can also be transmitted when an infected animal's saliva makes contact with the eyes, mouth or nose.
While laboratory testing is the only way to confirm if an animal has rabies, the Centers for Disease Control and Prevention (CDC) said any bats encountered during the daytime or in an unusual place, like someone's yard, could be infected with rabies. The CDC also cautions if a bat is easily approachable or can't fly, it may have rabies.
Anyone in Chicago who notices a bat exhibiting this behavior should dial 311. Residents outside of the city should contact their local police or animal control departments.
If left untreated in humans, rabies is almost always fatal, although there have only been 55 cases of rabies-related human deaths in the U.S. since 1990, according to the CDC. Early symptoms include fatigue, pain, irritability and headaches, which can develop into seizures, paralysis and hallucinations. Symptoms might not present themselves until weeks, or even months, after a bite.
A rabies vaccine is available to humans, both before and after contact with a rabid animal. Pets can get a preventive vaccine, but once a pet has been bitten by a rabid animal, Alexander said there's no hope.
"All pets should get the rabies vaccine," she said. "The disease is 100 percent fatal to them."
A list of low-cost rabies clinics in Cook County where pets can be vaccinated is available here.
---
Follow Evan Garcia on Twitter: @EvanRGarcia
---
Sign up for our morning newsletter to get all of our stories delivered to your mailbox each weekday.
---
Related 'Chicago Tonight' Stories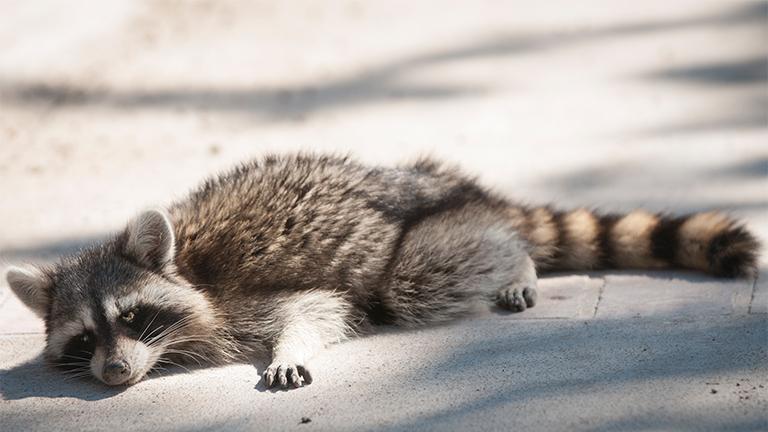 Dog Owners Warned of Raccoons Infected with Canine Distemper
March 18: An outbreak of canine distemper has infected a record number of racoons in Cook County, putting dogs at risk of contracting the highly contagious virus.
---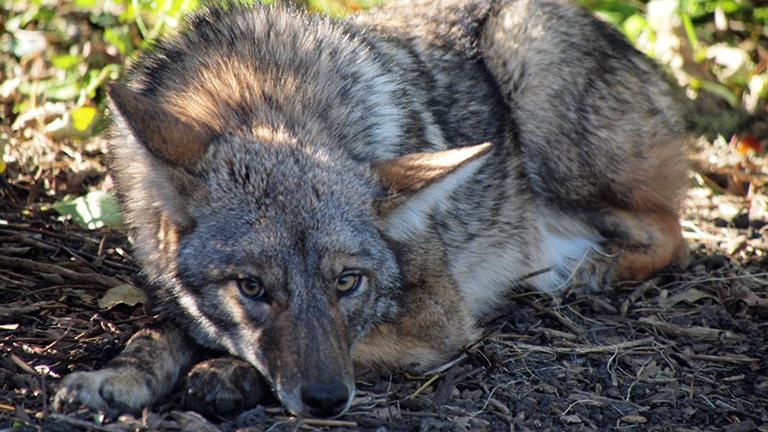 Urban Coyotes Pose a Threat to Pets During Mating Season
February 5: A viewer's video, shared with "Chicago Tonight," shows his encounter with a coyote in Columbus Park while walking his two dogs. Coyote mating season has begun, which means the urban animals may behave aggressively.
---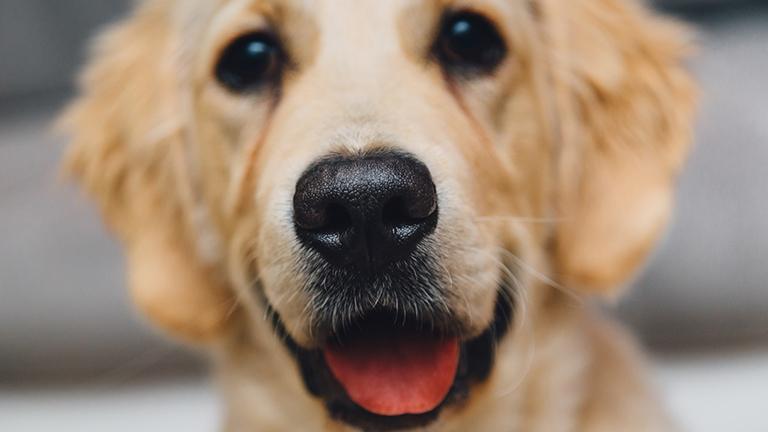 Highly Contagious Dog Flu Still Spreading in Chicago
January 27: Chicago animal shelters like PAWS are still coping with the spread of a new, highly contagious strain of canine influenza.
---