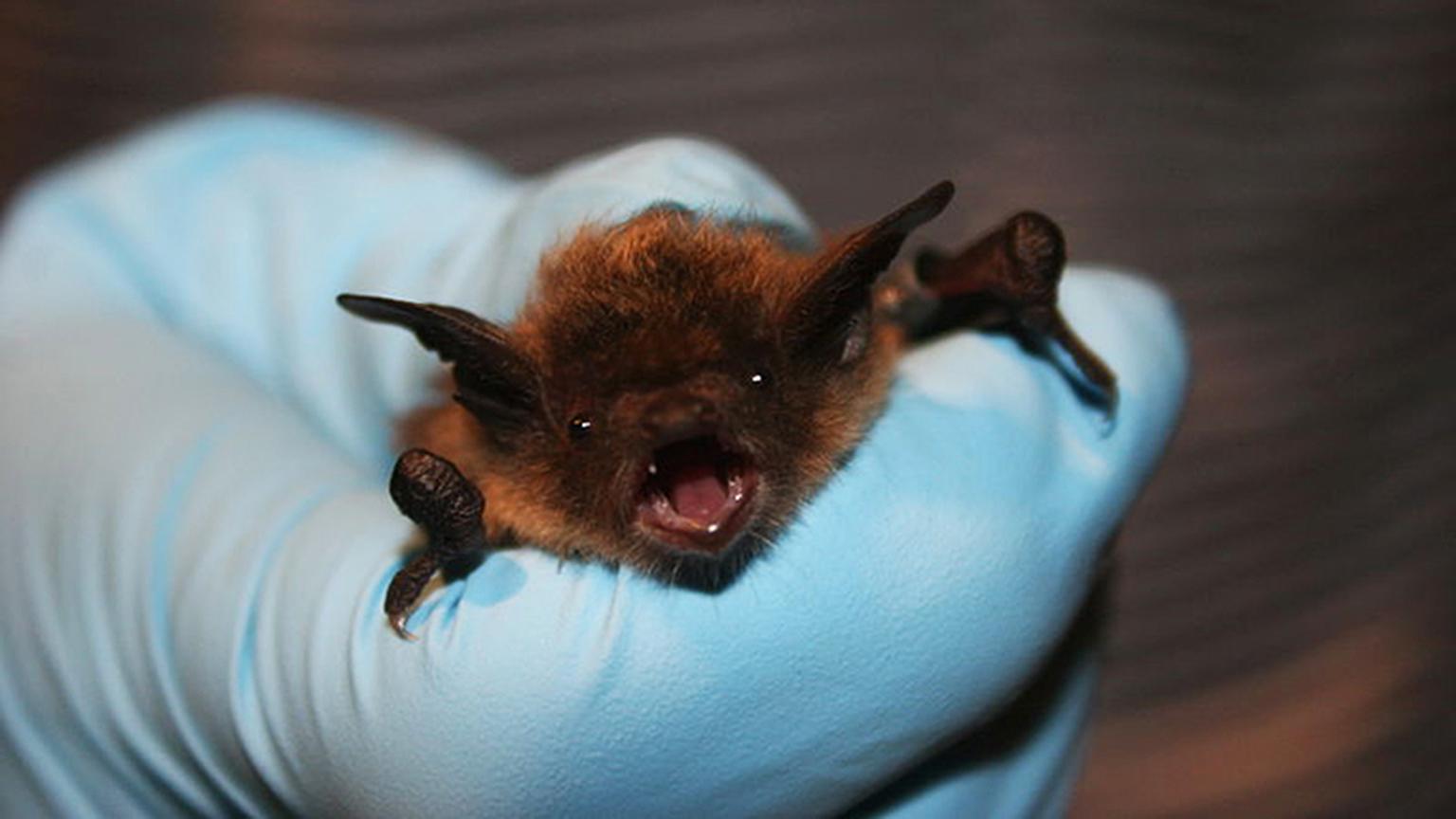 (Ann Froschauer / U.S. Fish and Wildlife Service)
Illinois Department of Public Health officials are reminding residents to beware of potentially rabid animals, including bats, which become more active in warmer months when insects are plentiful. 
So far this year, 17 bats in Illinois have tested positive for rabies, according to IDPH. The majority were found in the northern parts of the state: five in suburban Cook County, six in Will County, two in McHenry County and one each in Kankakee and Kane counties.
Rabies is a virus that affects the central nervous system and is contracted through a bite or scratch from an infected animal. It can also be transmitted when an infected animal's saliva comes in contact with the eyes, mouth or nose, according to the Centers for Disease Control and Prevention. Skunks and raccoons can also transmit the virus. Rabies can only be diagnosed through laboratory testing.
"People can receive preventive treatment if they are exposed to an animal infected with rabies," said IDPH Director Nirav D. Shah, in a statement "Although most bats are not infected with rabies, it's important to avoid handling bats, get and keep your pets vaccinated, and make sure your home has no openings where bats can come in."
If you are bitten by a bat or other animal, seek immediate medical attention, health officials say. While rabies can be treated in humans through the use of post-exposure vaccinations, there isn't an equivalent vaccine for animals exposed to rabies.
Changes in any animal's normal behavior can signal early signs of rabies. Bats that are on the ground, unable to fly, or active during the day are more likely than others to be rabid. Such bats are often easily approached but should never be handled. 
If you see a bat acting abnormally, contact your local animal control agency.
Contact Kristen Thometz: @kristenthometz | [email protected] | (773) 509-5452
---
Related stories
Cook County Urges Vaccination of Pets After Rabid Kitten Found
Rabid Bat Found in Suburban Cook County Prompts Warning
Officials Warn of Rabid Outdoor Cats, Urge Vaccinations of Pets
---