The mayor's police and fire pension reform plan is now law. So how does it affect city taxpayers?
Mayor Rahm Emanuel on Tuesday took a victory lap and thanked the General Assembly members who went against the governor. He says it spared the city from having to raise property taxes yet again, but does the fix just put off the mess for future taxpayers to pay?
Taxpayers will have to pay $220 million less than they would have if the governor's veto had gone through. That means there will be no additional tax hike and a line of credit the city took out while waiting for this relief can be paid back.
Over the next four years, the total savings add up to just under a billion dollars. But after 2018, those payments will start to escalate again and ramp up until the fund reaches 90 percent by the year 2056. It's prompted critics to say the measure does little more than defer the cost onto the future. But Emanuel says it does anything but.
"This is the exact opposite of kicking the can down the road, it's actually confronting the challenges and doing the tough and necessary things to meet them," he said. "It allowed Chicago to avoid raising property taxes an additional $300 million that was not necessary."
But Gov. Bruce Rauner's office calculates the additional cost over time to be $18.6 billion to taxpayers: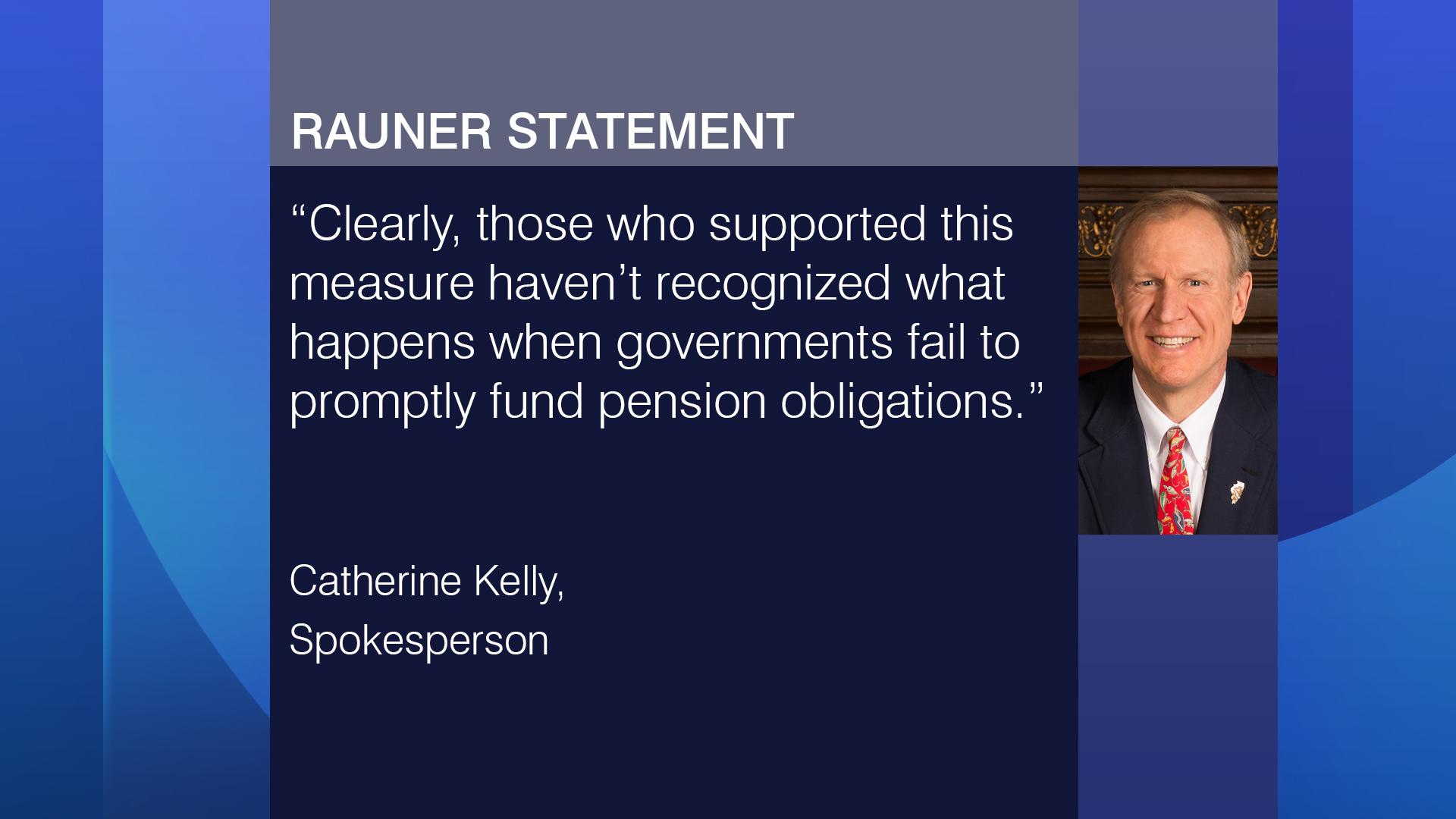 The governor's veto on Friday clearly angered the mayor, who admitted that an override was iffy. He needed the support of two suburban Republicans – Reps. David Harris of Arlington Heights and David McSweeney of Barrington.
Outside budget experts are split between the mayor's and governor's position.
"There's short-term benefit for the taxpayers; it gives Mayor Emanuel more flexibility," said Laurence Msall of the business-friendly Civic Federation. "It's understandable they're trying to build budgetary relief."
But the libertarian Illinois Policy Institute, close allies of Rauner's agenda, says the city should've instead made more pension cuts.
"Until you start ending the crisis by moving new employees to a new pension  plan, and offering existing employees optional plans, we're going to have this problem over and over again," said Illinois Policy Institute's Ted Dabrowksi. "So it might be a short-term Band-Aid, but it is no solution, in fact, it makes things worse."
The Civic Federation estimates $25 billion to be the collective amount due to all of the city's pension funds, including the municipal and laborers fund.
The mayor last week announced a deal to stabilize the laborers fund by devoting to it an increase in the city's 911 phone tax, while saving some money by offering retirees lower benefits if they retire earlier.
Separately, the Chicago teachers pension fund is also massively underfunded. Emanuel hopes to solve that crisis by having teachers pay their full 9 percent contribution as opposed to the current 2 percent, having the state pick up $200 million of those costs, and raising $175 million in city property taxes.
Legislation pending in Springfield would accomplish the latter two of those initiatives.
Follow Paris Schutz on Twitter: @paschutz
---
Sign up for our morning newsletter to get all of our stories delivered to your mailbox each weekday.
---
Related 'Chicago Tonight' stories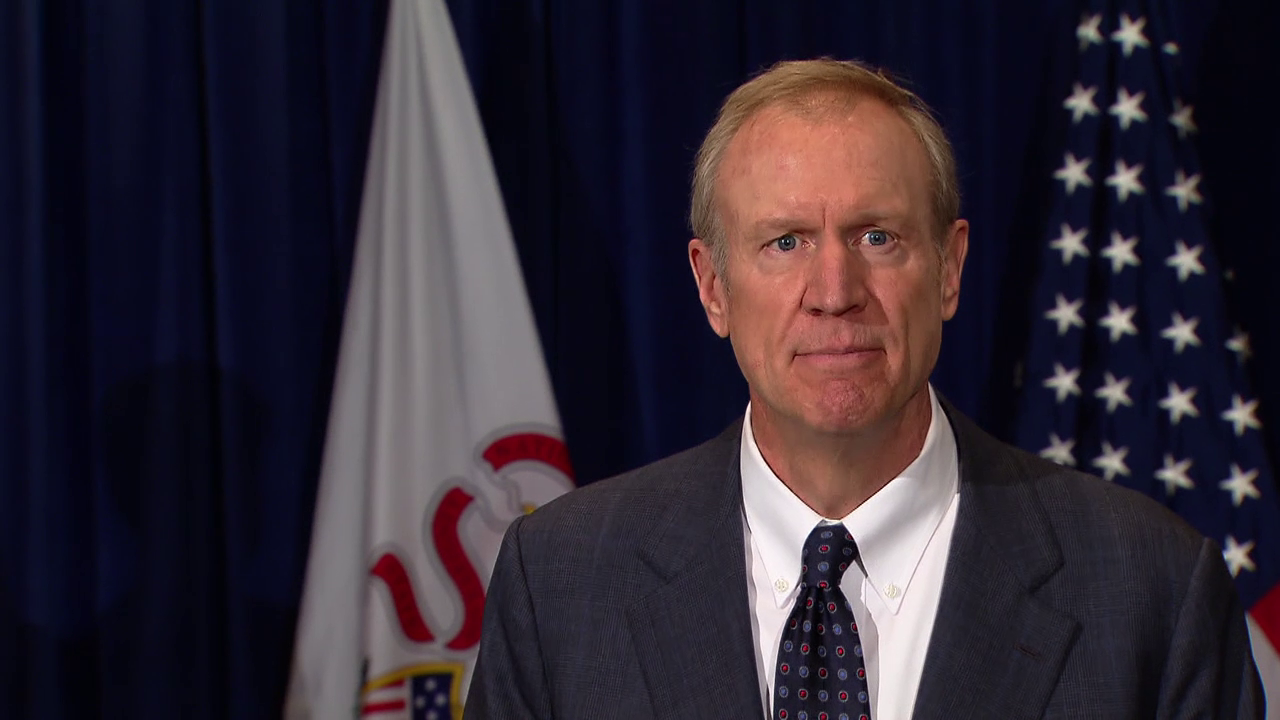 Despite Rauner's Last Ditch Stopgap Proposal, No Budget
It's the final day of the spring session for the Illinois General Assembly in Springfield, and despite maneuvering on all sides to float a solution, the state still does not have a budget. But that doesn't mean it's over. 
---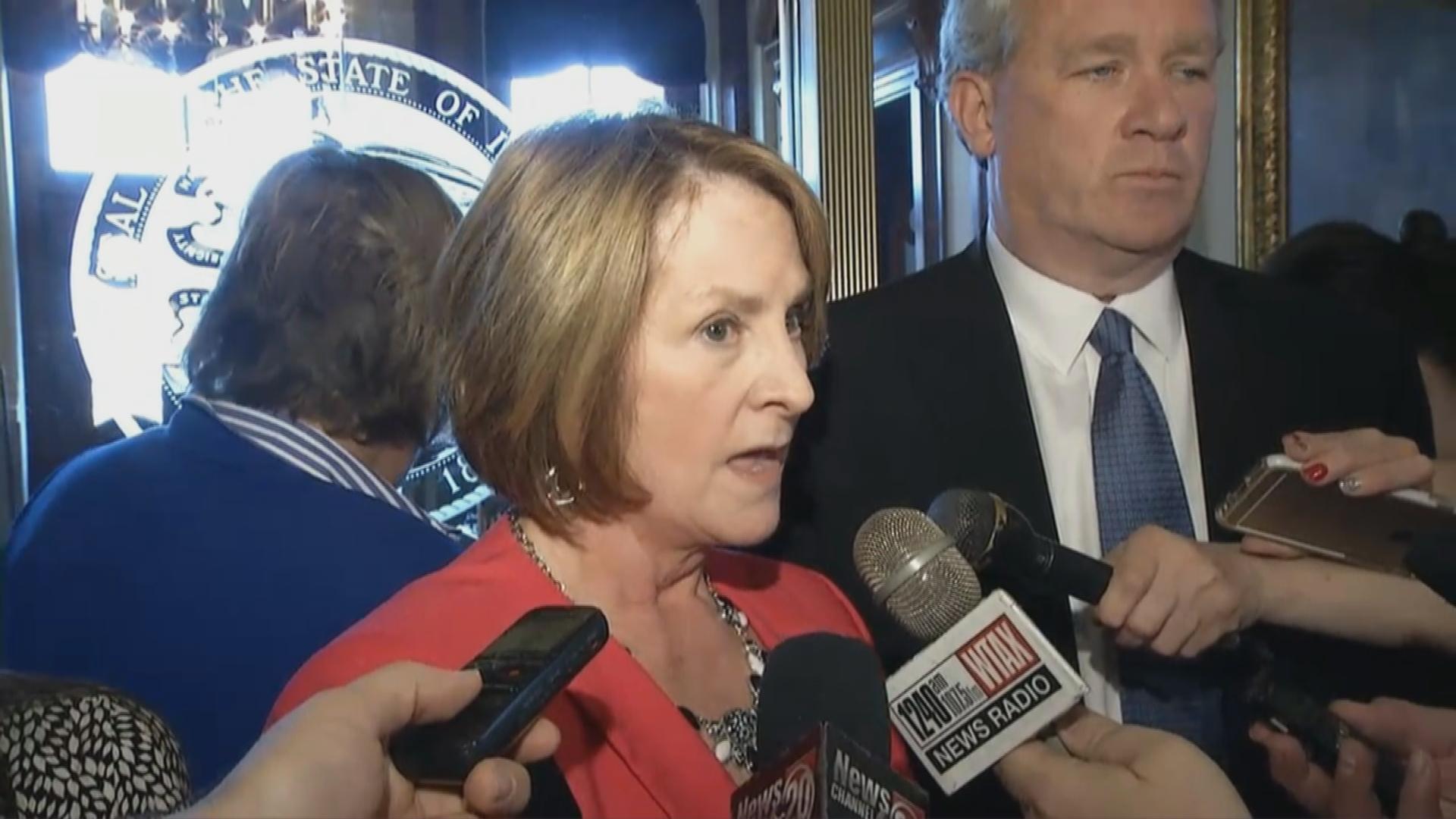 Governor, Republicans Slam Democratic Budget Proposal
May 25: Democrats propose a budget that includes hundreds of millions more for Chicago Public Schools. The latest from a heated day in Springfield.
---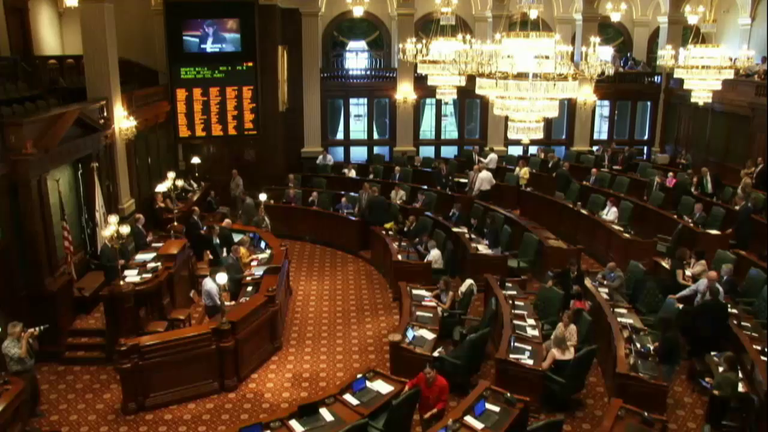 Lawmaker Meetings Continue, But No State Budget 
May 24: There was a flurry of late-session activity in the Illinois House and Senate on Tuesday, but still no budget deal.
---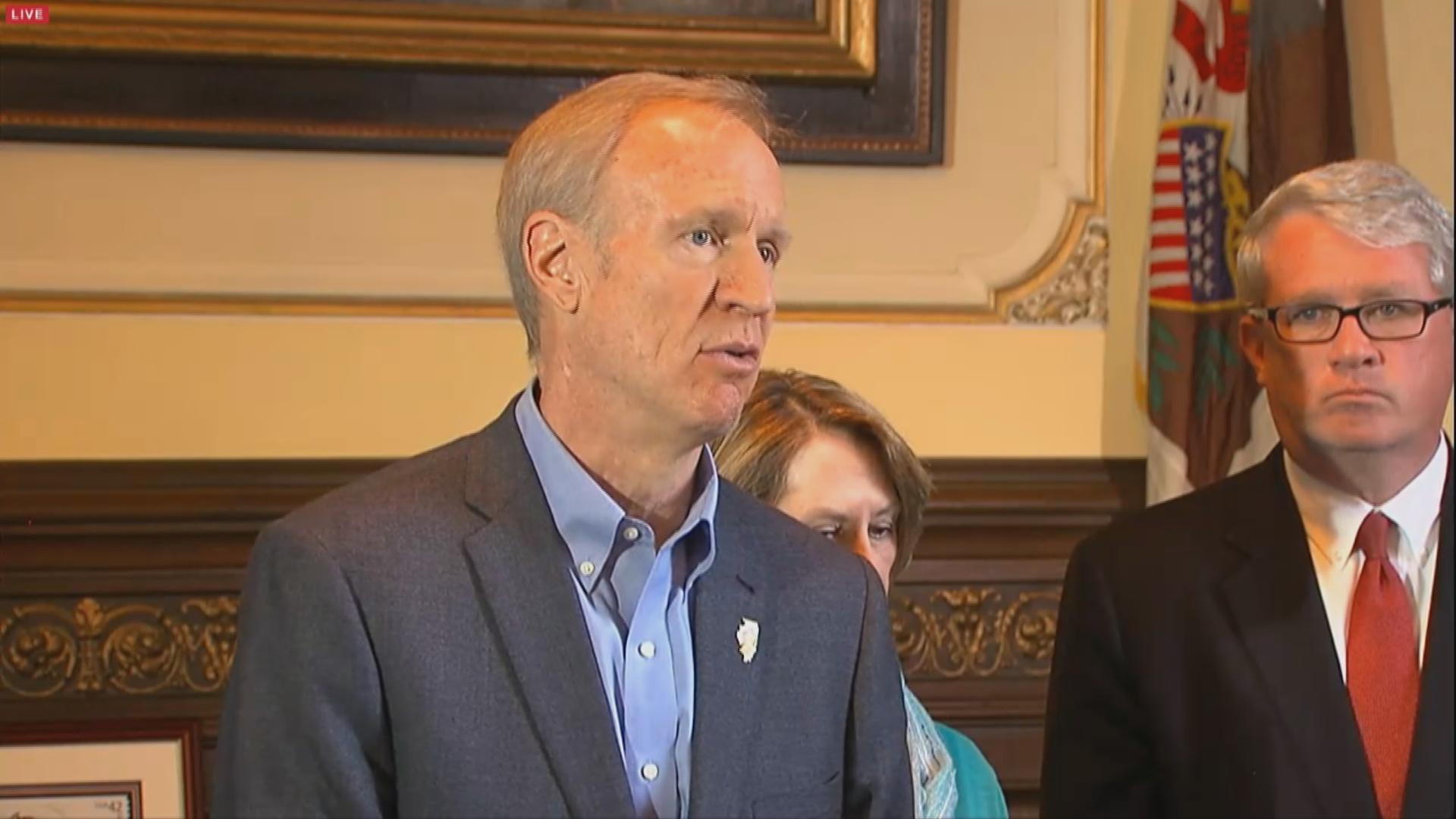 Rauner Pushes for Compromise as Spring Session Draws to a Close
May 23: Eight days left in the General Assembly's spring session. Is there any end in sight to the budget impasse? We have a live report from the state capital. 
---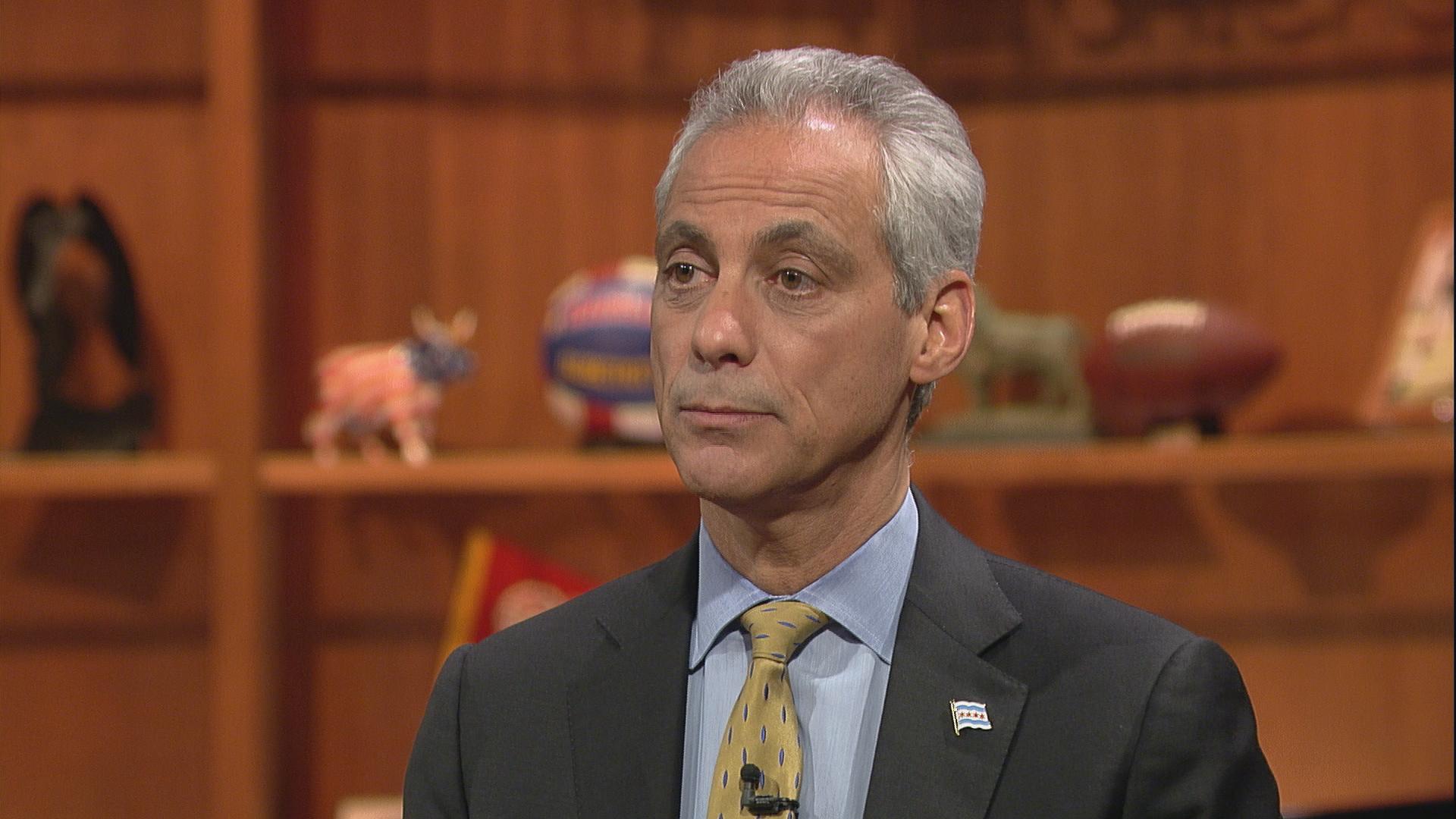 Mayor Emanuel on CPD Superintendent, CTU Strike, City Finances
March 29: Mayor Rahm Emanuel said Eddie Johnson, his pick for CPD interim superintendent, has received support inside and outside of the police department. "I think he has the chops to make the changes that are necessary," Emanuel said to Paris Schutz.
---
Illinois Supreme Court Crushes Emanuel's Pension Rescue Plan
March 24: The Illinois Supreme Court dealt Mayor Rahm Emanuel a major setback Thursday in his efforts of saving two of the city's four public employee pension funds, which city officials say could go broke within the next 15 years.
---