The video cannot be displayed.
Lou Raizin and Laurence Geller have high hopes to lift Chicago tourism. 
The two have spent a considerable amount of their time and money coming up with concepts that they believe will lure more visitors to the city. 
Among other ideas, they think that modern gondolas will give tourists a uniquely heightened experience of Chicago.
But gondolas are just one part of their "New Vision for Tourism" plan they presented to the City Club earlier this month. They also believe that lighting up the city will help increase tourism from its record 50 million visitors last year.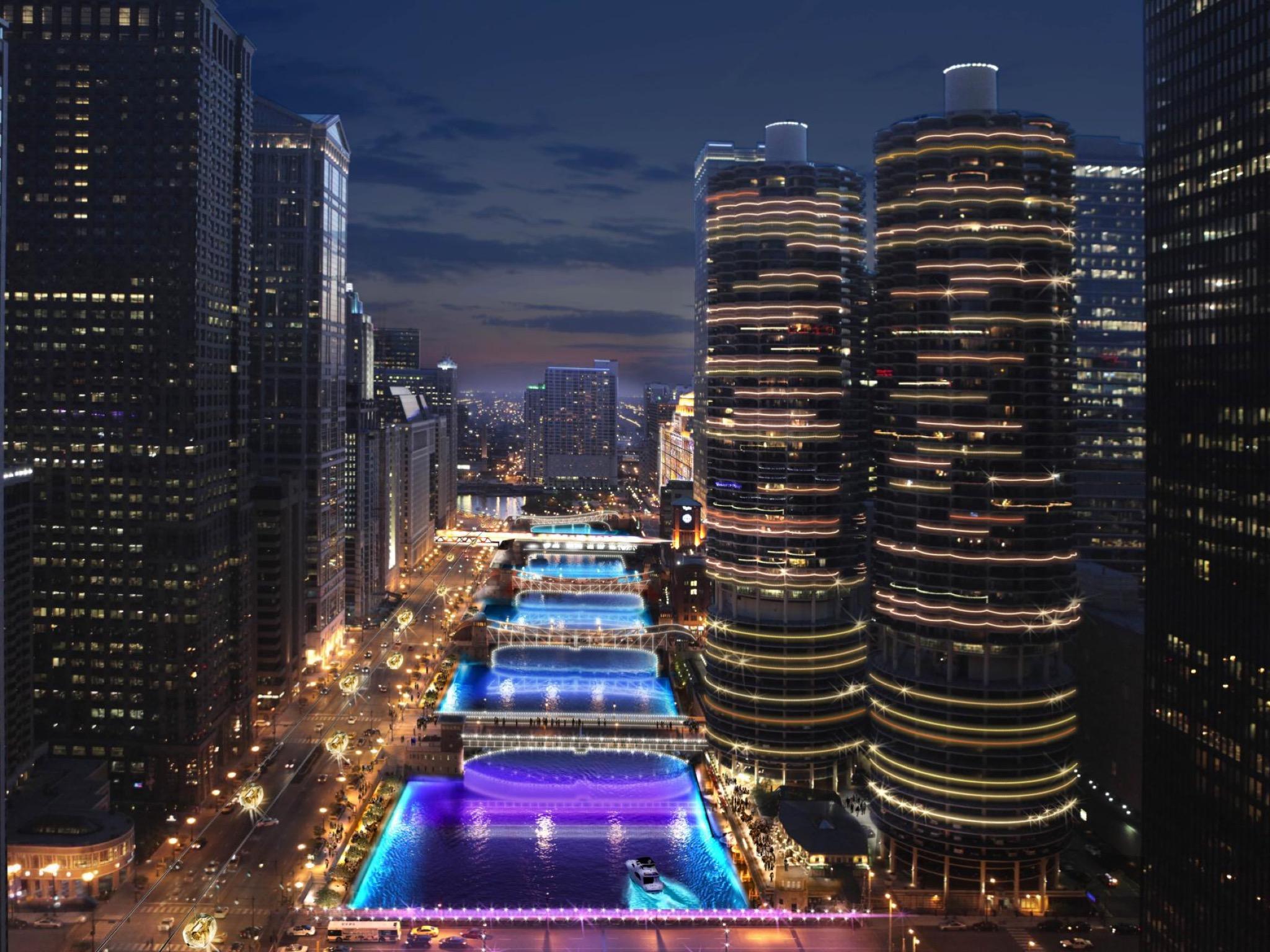 Raizin, the founder of Broadway in Chicago, and Geller, head of Geller Capital Partners, serve on the Choose Chicago tourism board, but this was strictly a personal passion project for them, four years in the making.
Raizin said the gondolas would take passengers on a 1.5-mile journey about 30 minutes in duration. The system would move roughly 3,000 people per hour starting at Navy Pier, moving along the south side of the river down to Wolf Point.
"One of the things that we're incredibly sensitive to is Chicago's architecture and our history, and we wanted to make sure whatever we were proposing fit in and became an asset to the city in a lot of ways," Raizin said on "Chicago Tonight."
Geller said the inspiration for the gondolas came from the London Eye.
"We simply tested the idea of having a horizontal London Eye," Geller said. "And when we tested it … it absolutely sang. Not only is it a way of making money for the city, but it absolutely resonated as one of the most attractive features of Chicago. We found ourselves with our own icon."
Raizin and Geller estimate the gondolas could draw in an extra 1.4 million tourists a year and extra money for the city. But the city isn't footing the bill. Geller said a mixture of bank financing and equity will fund the project.
"Since we made this City Club announcement, we've heard from a number of people. And what really comes out is, 'It's a great idea. Don't put city money in it.' We never intended to," Geller said.
Raizin said they're confident in their venture, which also includes a series of lighting projects along the Chicago River.
"It's a question of when, not if," Raizin said. "We're naïve enough to believe that we can do a lot of things."
"Or crazy enough!" Geller said.
Video: Learn more about their vision for gondolas in Chicago.
---
Sign up for our morning newsletter to get all of our stories delivered to your mailbox each weekday.
---
Related stories from "Chicago Tonight"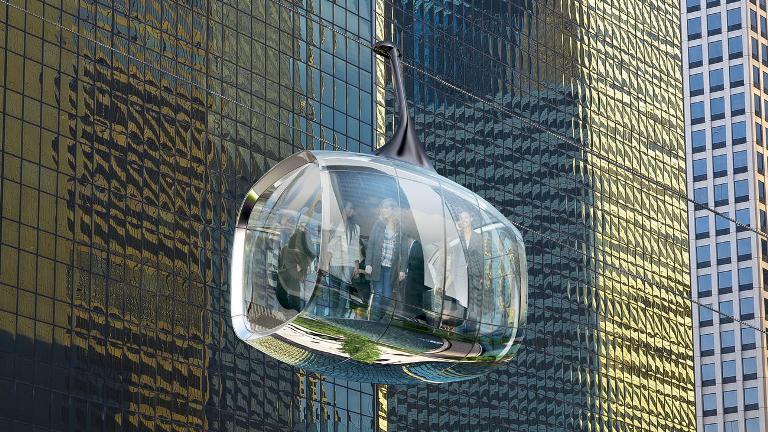 Crain's Roundup: Can Gondolas Lift Chicago Tourism?
May 4: Can aerial gondolas proposed for tours along the Chicago River lift tourism business in the city? Crain's managing editor Ann Dwyer joins us to discuss this story and more.
---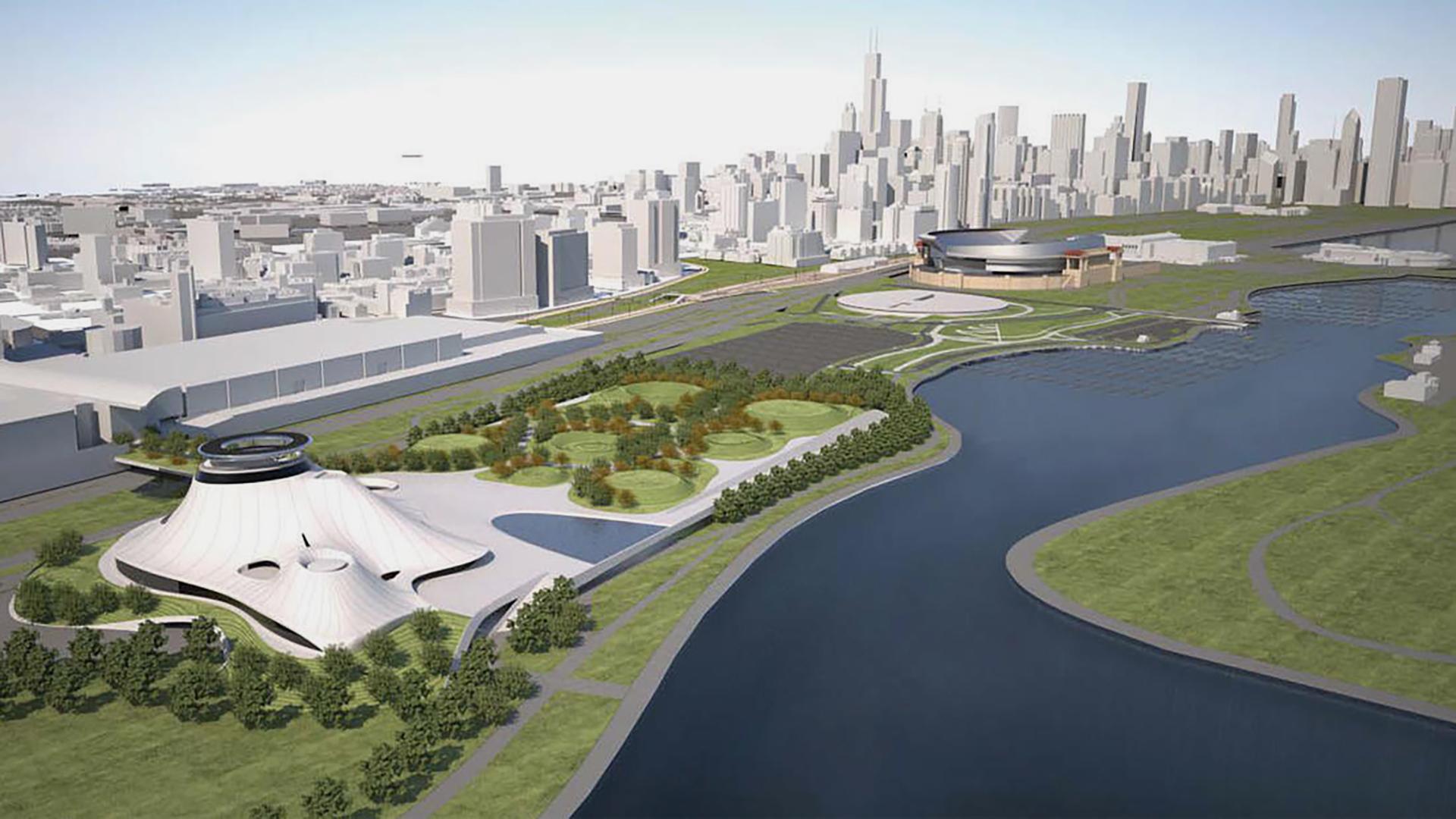 May 3: "We are now seriously pursuing locations outside of Chicago," Mellody Hobson, wife of movie mogul George Lucas and board member of the Lucas Museum, said in a statement. "If the museum is forced to leave, it will be because of the Friends of the Parks and that is no victory for anyone."
---