Since 2008, the house-sharing website Airbnb has allowed most anyone to turn their home into a hotel. The rates are frequently much lower than those for hotels and it allows renters to find accommodations in parts of a city where there are few if any other options.
But in Chicago and cities around the world, there's growing concern that the practice is getting out of control – perhaps even becoming dangerous – and needs to be regulated and taxed.
In January, Mayor Rahm Emanuel introduced an ordinance that would regulate house-sharing through services, such as Airbnb. In his proposal, Emanuel sought to levy a surcharge on rentals to fund affordable housing and alleviate homelessness in the city.
A month later, a group of aldermen submitted their own amendment.
Joining host Eddie Arruza to share their thoughts on regulating Airbnb are:
Will Burns, Midwest Policy Director and Senior Advisor at Airbnb, who served as 4th Ward alderman for a little over one term up until February of this year.
Valerie Landis, a self-described AirBnB "superhost" on Chicago's near Northwest Side. She's also active in promoting the house-sharing program and getting more people into it.
Ald. Michele Smith of the 43rd Ward which includes parts of Lincoln Park and Old Town. She supports an ordinance regulating house-sharing that's currently being considered by the Chicago City Council.
Ald. Brian Hopkins of the neighboring 2nd Ward, which includes Wicker Park, Ukrainian Village and the Gold Coast. He also supports regulation.
Below, some highlights from our conversation.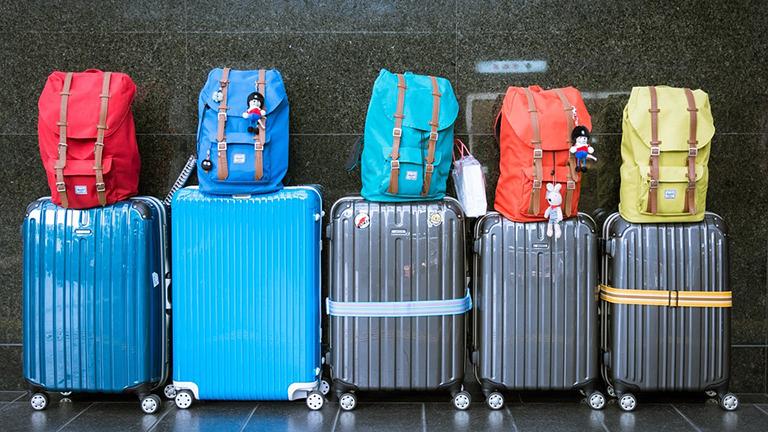 (Pixabay)
On the benefits of Airbnb
Landis got into Airbnb hosting after getting a two-bedroom apartment so she could have family visit.
"I work for a startup company, so finances are tight. So stretching to a two-bedroom was a bit of a financial push … It was a way for me to make extra income," Landis said. "Guests can pay anywhere from $100-$200 a night for a one-bedroom space, and they have their own bathroom, and they have full access to the kitchen, and right downtown."
Burns said despite a recent report that showed a majority of Airbnb operators do not live in the unit they rent out, the number of people who rent their units for over 100 days is in the "single percentages."
"Forty percent of our hosts use the revenue they're making in order to support their basic bills – their mortgages, their property taxes, the rest," Burns said. "The growth rate in the number of hosts on the South Side is higher than anywhere else in the city, and what Airbnb guests do is they spend money that normally would not go to those neighborhoods in those neighborhoods."
On the negatives of Airbnb
Smith said that in Lincoln Park, there is a 2-percent vacancy rate with over 300 listings in just one part of the ward.
"So every time another person takes an apartment unit off the market and converts it into a vacation rental by an absentee owner-investor, that's actually taking out space for people who want to live in Lincoln Park year-round," Smith said.
Hopkins said he's gotten many complaints from residents in his ward.
"I get people calling me about the loud, raucous party that was at an Airbnb that was next door to them or down the block from them. Those are the problems that we're dealing with right now," Hopkins said.
On proposed regulations for Airbnb
"Airbnb wants to be regulated. We're here in the city of Chicago because we want to be regulated. We are paying taxes. We're paying the same 17.4 percent that the hotels are paying," Burns said. "We want regulations that allow people like Valerie to rent out a private room in their house. The vacation rental ordinance quite frankly is extremely restrictive … It's a cumbersome process that requires you to live in the right residential zone. It requires you to go to the zoning board of appeals and get a special use permit. And for folks who want to do this casually from time to time and earn a little extra money, they're not going to do to that."
"One thing we're insisting on is that condominium high rises and apartment high rises in the downtown area would have the ability to put their address on a list that Airbnb would be prohibited to list any unit in that building," Hopkins said. "We also think licensure is key.  We do have a licensure requirement right now. There's about 6,000 Airbnb listings in Chicago. There's less than 200 licenses out there. So compliance is dismal right now. We have to bring the compliance rate up so we can go after the bad operators, so we can go after the people who are flaunting the law."

More on the story
The city defines a "vacation rental" as a "dwelling unit with up to six sleeping rooms that are available for rent, or for hire, for transient occupancy by guests, and not be owner-occupied." Read more in this FAQ on vacation rental licensing.
---
Related stories from "Chicago Tonight"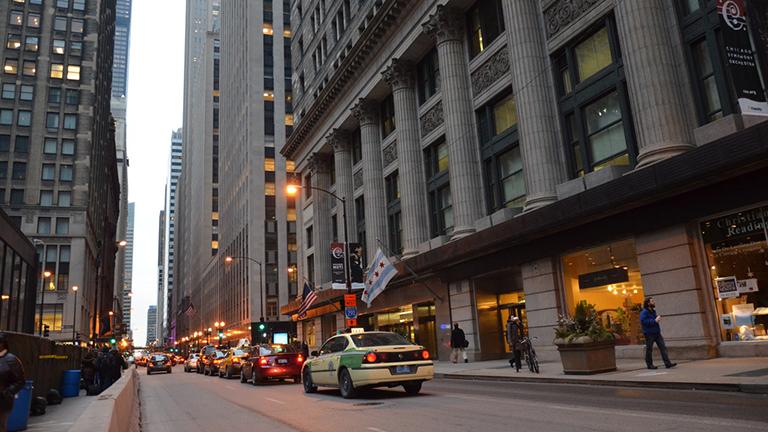 Uber, Lyft Drivers May Face Background Checks, Other New Regulations
 May 9: A battle between the taxicab industry and ride-sharing companies like Uber could flare up this month as aldermen consider a host of new regulations. We hear from both sides.
---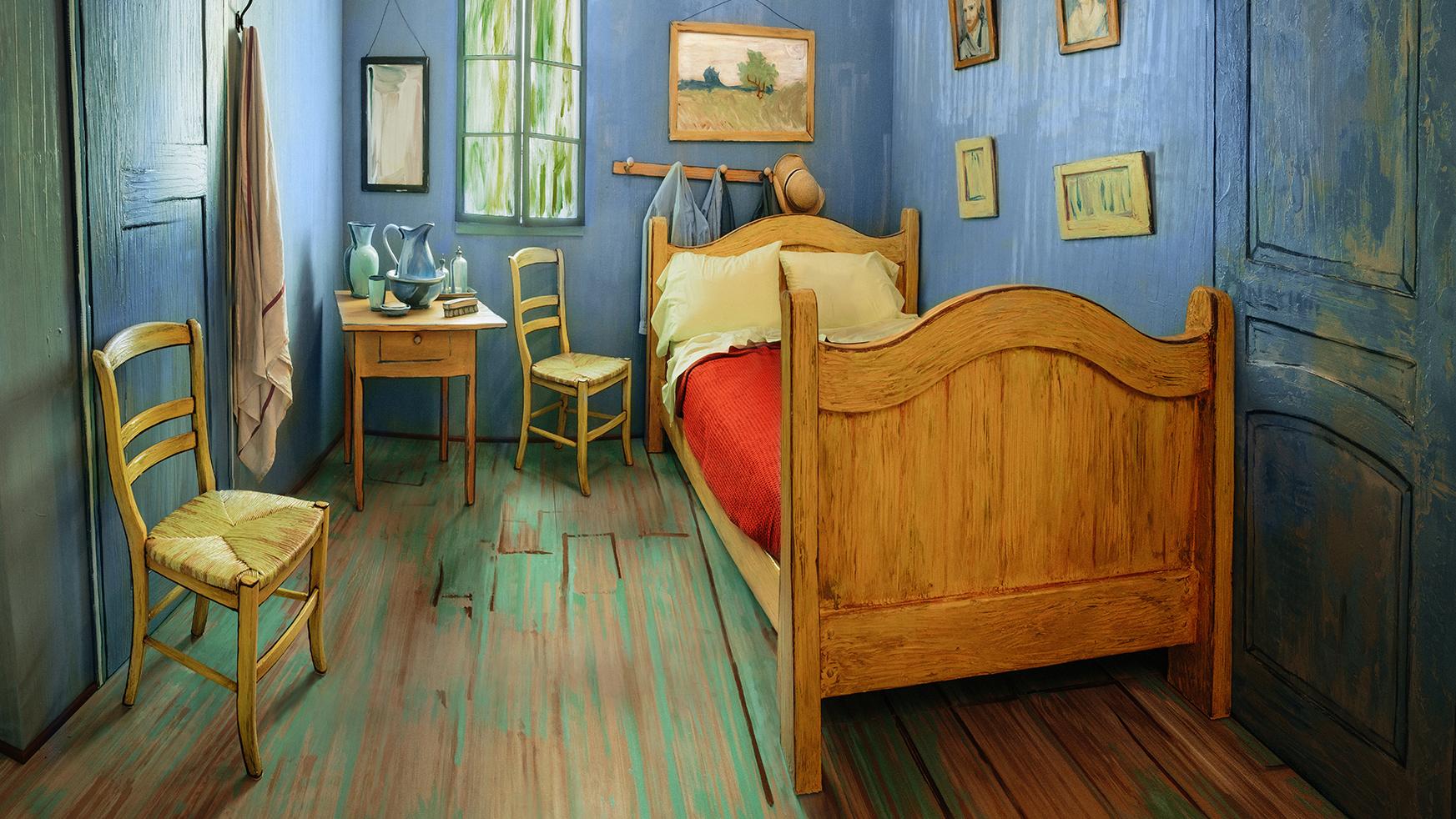 Missed Out on the Van Gogh-Inspired Airbnb Room? Here's Your Second Chance
March 8: The Art Institute is adding extra dates to its Vincent Van Gogh-themed Airbnb listing, a rented room constructed in the style of Van Gogh's 1889 painting "The Bedroom."
---