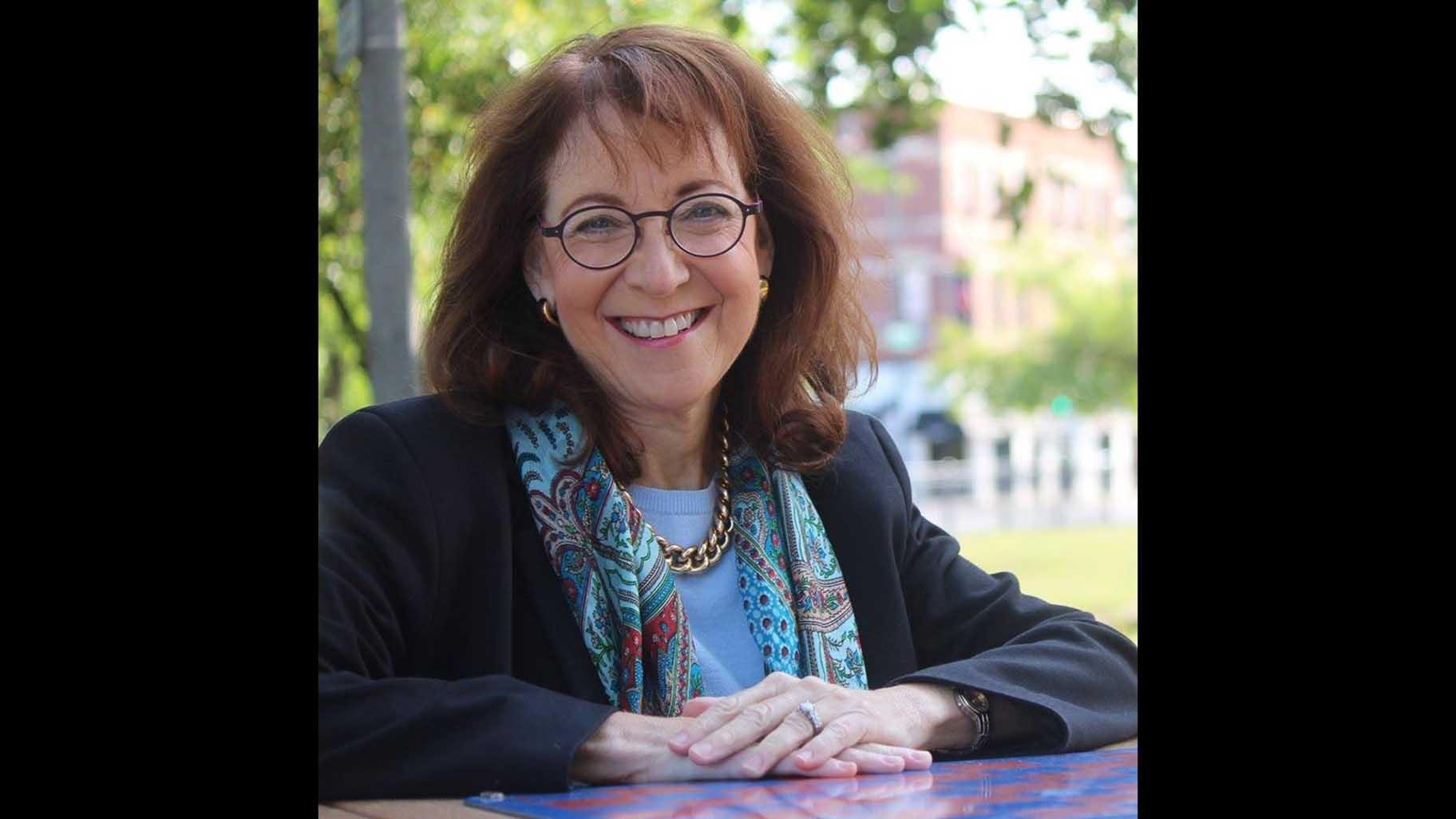 Ald. Michele Smith's last day in office will be Aug. 12. (Provided)
Ald. Michele Smith (43rd Ward) resigned from the Chicago City Council Friday, adding Lincoln Park to the list of North Side neighborhoods who will elect a new alderperson in 2023.
"My decision to retire prior to the completion of this term is a difficult and deeply personal one," Smith told constituents in an email. "At this point in my life, I have deepening responsibilities towards family and friends. These personal issues mandate that I step down now."
Smith's resignation will be effective Aug. 12, she said. Mayor Lori Lightfoot must appoint a replacement by Oct. 12 — in the middle of the next aldermanic election, with nominating petitions due to the Chicago Board of Election Commissioners no later than Nov. 28. The election is set for Feb. 28.
Lightfoot's pick will serve until the end of Smith's term in May — and could have a leg up, if they run to permanently replace Smith. 
Smith's replacement will be Lightfoot's third appointment to the City Council — she tapped Ald. Nicole Lee (11th Ward) to replace convicted former Ald. Patrick Daley Thompson in April and Ald. Monique Scott (24th Ward) to replace her brother, former Ald. Michael Scott, Jr., whom the mayor tapped to serve on the Chicago Board of Education.
In a statement, Lightfoot called Smith's retirement "a great loss for her ward and our city."
"She and I share the same dedication to creating a more equitable city through social equity and good governance," Lightfoot said. "A fierce champion for ethics reform, she has made our city a fairer and more equitable city for all."
Lightfoot said her office would announce the process to replace Smith on Friday.
Smith is the fourth member of the Chicago City Council to announce they will not run for re-election next year, joining Ald. Harry Osterman (48th Ward), Ald. James Cappleman (46th Ward) and Ald. Carrie Austin (34th Ward). A close ally of Mayor Lori Lightfoot, Smith is the chair of the City Council's Ethics and Government Oversight Committee.
Smith's decision to step down after three terms alongside Osterman and Cappleman will mean new leadership for most of the North Side neighborhoods along the lake, including Uptown and Edgewater. Ald. Tom Tunney, whose 44th Ward includes Lakeview, has not revealed his plans for 2023.
Ald. Raymond Lopez (15th Ward) and Ald. Roderick Sawyer (6th Ward) announced bids for mayor in 2023, and Ald. George Cardenas (12th Ward) won the Democratic nomination for the 1st District seat on the Cook County Board of Review in June.
"I make this announcement with confidence in our community," Smith wrote. "Over the last decade, we have moved our community forward in positive and transformative ways."
Smith was elected to the City Council in 2011, to replace former Ald. Vi Daley, who did not run for re-election after 12 years in office. Vi Daley, who is not related to former Mayor Richard M. Daley, was a reliable supporter before Daley retired as mayor in 2011.
Smith earned $116,952 annually as alderperson of the 43rd Ward, which includes Lincoln Park, and parts of Old Town and the Gold Coast. Smith was re-elected to her third term in 2019 with 54% of the vote in the runoff. 
A former federal prosecutor, Smith was tapped by Lightfoot to lead the newly created Ethics Committee and pushed through two major overhauls of Chicago's Governmental Ethics Ordinance. Both times, the City Council voted unanimously to adopt the measures crafted by Smith.
The most recent ethics reform package was approved Wednesday, after months of tense behind-the-scenes negotiations between Smith and Lightfoot.
While Smith was a reliable supporter of Lightfoot's spending plans and most of her high profile initiatives, Smith was one of seven alderpeople to vote against the mayor's plan to build a Chicago casino in River West, along the Chicago River.
Smith said the casino would threaten much of the progress made in the last decade to improve the natural environment along the north branch of the Chicago River. 
Smith will leave office without fulfilling her pledge to transform once riverfront industrial land into a 24-acre park, which she said was much needed by Lincoln Park's young population. City planning officials agreed in March to conduct a study of whether it would be feasible to construct the park.
Contact Heather Cherone: @HeatherCherone | (773) 569-1863 | [email protected]
---