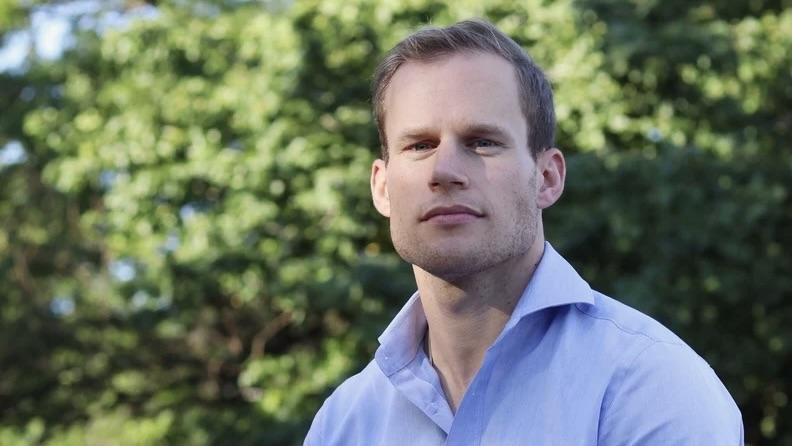 Timmy Knudsen, who is running for 43rd Ward alderperson. (Provided)
Mayor Lori Lightfoot tapped Timmy Knudsen, her handpicked chair of the city's Zoning Board, to replace former Ald. Michele Smith on the Chicago City Council and represent the city's 43rd Ward, the mayor's office announced late Monday.
Lightfoot announced her choice of Knudsen less than 24 hours before the City Council's Rules Committee is set to consider his nomination. A final vote by the Chicago City Council is expected Wednesday.
Smith's last day as a member of the City Council representing Lincoln Park as well as parts of Old Town and the Gold Coast was Aug. 12. Smith announced her resignation on July 21, adding to the list of wards who will elect a new alderperson in 2023.
Lightfoot's decision to pick Knudsen amounts to an endorsement in February's election, and gives him a considerable leg up in the contest. Knudsen announced his bid for the City Council shortly after Smith's surprise retirement announcement, and is one of three announced candidates for the post.
"Timmy is deeply connected to the needs of 43rd Ward residents and has the skills to communicate effectively, lean on the expertise of trusted messengers without ego, and encourage civic engagement," Lightfoot said in a statement.
Lightfoot tapped Knudsen as chairman of the city's Zoning Board of Appeals in September 2020 and the City Council confirmed him in October 2020, signaling a smooth path to confirmation. 
In a statement released by the mayor's office, Knudsen said he would "serve as an advocate and consensus builder" while a member of the City Council.
"I bring a passion for private sector results to public service and am honored to have a new way to give back to the community I call home," Knudsen said.
Knudsen is on leave from his position as a partner at law firm Croke Fairchild Morgan & Beres and his position as the chair of the city's Zoning Board of Appeals, which determines whether to issue special use permits across the city and has jurisdiction over the location of cannabis dispensaries, according to a statement his campaign issued.
Knudsen, who has touted his unpaid work on behalf of gay, lesbian, bisexual and transgender asylum seekers, also served as a member of Lightfoot's campaign finance committee during the 2019 election. Crain's Chicago Business included Knudsen on its 2020 List of Notable LGBTQ Executives. 
Seventeen people applied to replace Smith, including the other two announced candidates in the race: Rebecca Janowitz and Brian Comer. 
Janowitz, who finished fifth in the 2019 election for 43rd Ward alderperson, lifted the state-imposed campaign contribution caps on the 2023 race by lending her campaign $750,000 — even before filing a required statement of financial interest with the Chicago Board of Ethics.
Knudsen is Lightfoot's third appointment to the City Council — she tapped Ald. Nicole Lee (11th Ward) to replace convicted former Ald. Patrick Daley Thompson in April and Ald. Monique Scott (24th Ward) to replace her brother, former Ald. Michael Scott, Jr., whom the mayor tapped to serve on the Chicago Board of Education.
Contact Heather Cherone: @HeatherCherone | (773) 569-1863 | [email protected]
---