---
If you've ever wondered why more scientific research wasn't dedicated to the taxonomy of candy, the Field Museum's got your back. 
"The Brain Scoop," a series of Field Museum videos from "chief curiosity correspondent" Emily Graslie, invited four Field Museum curators to dissect 11 different treats in order to find the most logical way of grouping them together.  
"We wanted to get them looking at something in depth that maybe they hadn't classified before," Graslie says in the video, which the Field posted on You Tube last month. 
That included a very serious breakdown of Skittles, Peanut M&Ms, Nerds, Starbursts, and Reese's Pieces, among other crucial candies.
Field Museum "chief curiosity correspondent" Emily Graslie breaks down the taxonomy of candy.
"The art of taxonomy requires that you actually separate that new thing that you think you've found as much as you can from every other species that looks like it," says Janet Voight, the museum's associate curator of invertebrate zoology.
The four curators attempt to separate the candy by its nature (chocolate vs. other), shape and color. But in the end, the group acknowledges that when it comes to candy, the stakes aren't as high as correctly grouping a new species of animal.  
"The thing about candy–you can put 'em together, you can group 'em any way you want. Doesn't matter," says Larry Heaney, the museum's curator of mammals.
Some of the curators have more rigid classification standards. Like when it comes to Jelly Belly flavors, which evidently should be broken down into individual species, according to Margaret Thayer, the museum's curator emeritus of Insects.
"Well, it could be that when we work out the taxonomy on these things, we might decide that the Jelly Bellys were a genus unto themselves and those 36, 37 flavors were a different species of Jelly Bellys," says Thayer.
And, when it comes to candy, some of the curators get downright deep. 
"Is it us who brings order to the world or is it the world coming to us in an ordered way? It's probably the first." says Field Museum's Oliver Rieppel, the museum's curator of fossil reptiles. 
"Now you're going into the philosophical rabbit hole," Graslie says, laughing. 
---
Related from "Chicago Tonight"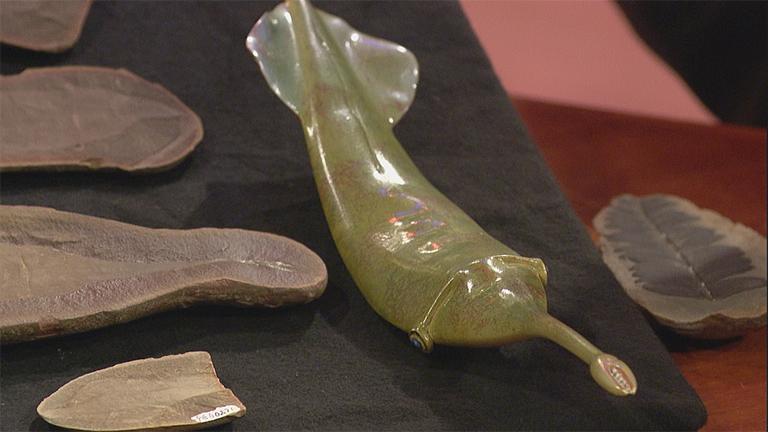 Field Museum Scientists Reveal Tully Monster's True Nature
Nearly 60 years ago, an amateur fossil collector named Francis Tully stumbled upon an incredibly peculiar fossil. The odd jumble of physical attributes – a tube-shaped body, eyes on stalks, and a long, skinny snout with a claw or jaw at the end – looked like they would be more at home in a Dr. Seuss book than in the swamps of Illinois.
---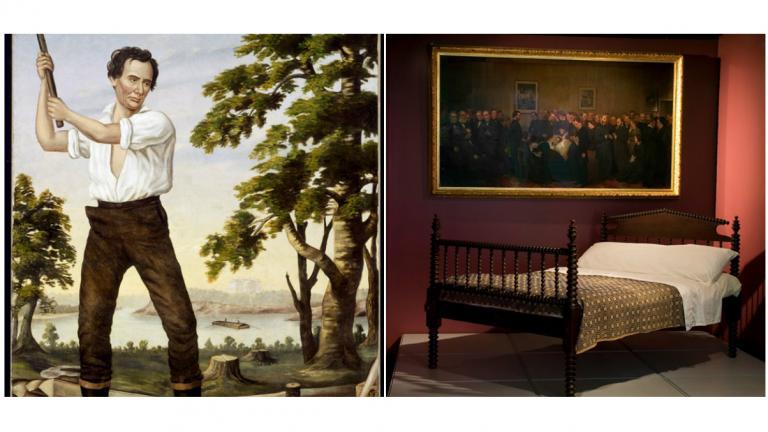 Lincoln's Deathbed, Family Carriage Back on Display at History Museum
The Chicago History Museum has a whole slew of Abraham Lincoln memorabilia. But until now, at least one item – Lincoln's family carriage – had not been on display since 1986. See it and the president's deathbed starting Saturday.
---