Remember Alice? She's one of two big, stinky flowers that over 100,000 people visited last year at the Chicago Botanic Garden. And she's now producing fruit – but don't take a bite or it may be your last.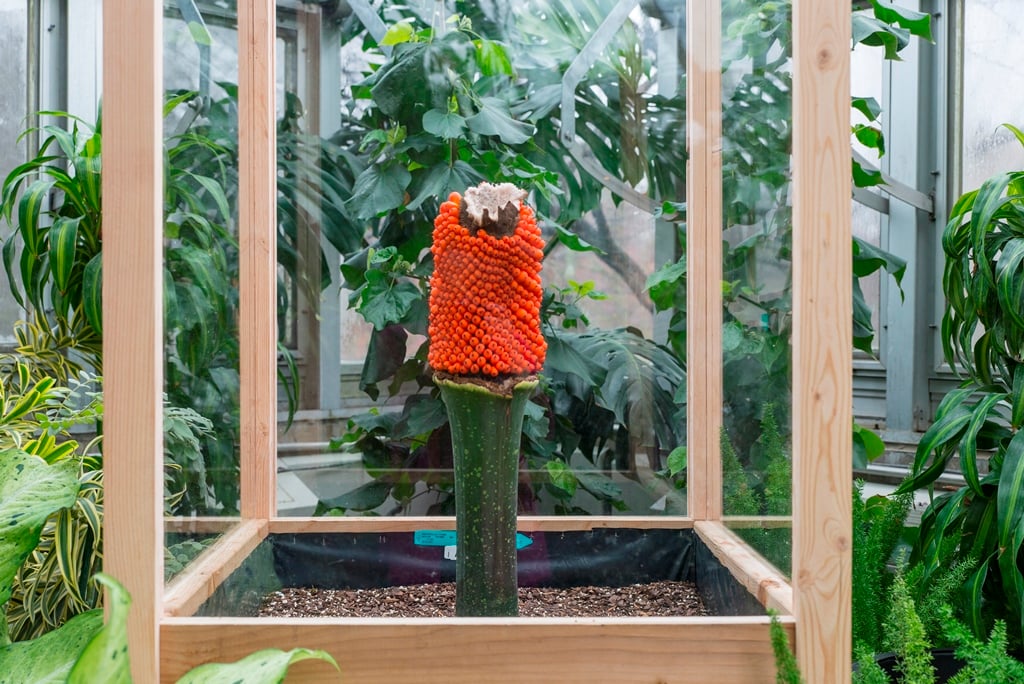 Alice in her current state inside the Chicago Botanic Garden's tropical greenhouse (Chicago Botanic Garden)
Alice is an amorphophallus titanum, colloquially known as the corpse flower for the foul stench it emits upon blooming. It can grow as tall as 10 feet and has the largest unbranched inflorescence, or cluster of flowers, in the world. In the wild, it's found exclusively in the rainforests of Sumatra, Indonesia.
After 12 years of building up energy in a vegetative state, Alice bloomed on Sept. 28, 2015. The leafy sheath of the flower, called a spathe, peeled away to reveal its giant spadix, the inner spike of the plant which attracts pollinators like beetles and flesh flies. For only 24 to 48 hours after flowering, the spadix produces its characteristic stench reminiscent of rotting flesh. That, coupled with the red color of the inner spathe and flowers, tricks pollinators into thinking the plant is decaying meat.
[Surprise! Corpse Flower Blooms at Chicago Botanic Garden]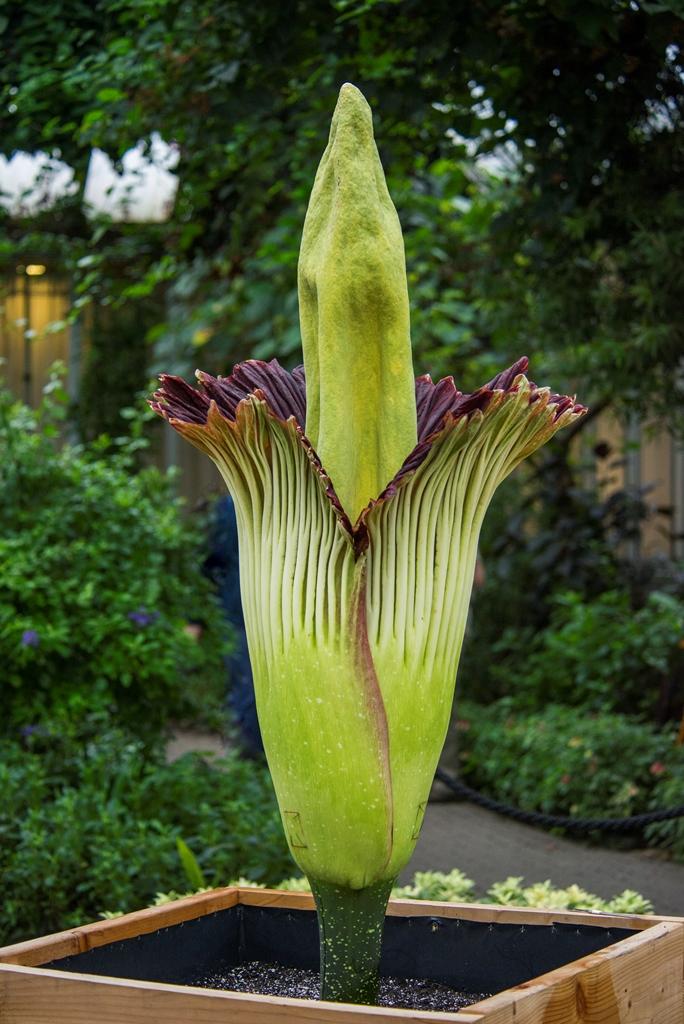 Alice after blooming (Chicago Botanic Garden)
Upon blooming, Alice was promptly pollinated by pollen from both her "brother" plant Spike, who sadly never opened on his own, and a Denver Botanic Garden's corpse flower called Stinky.
Soon after pollination, the plant's odor faded as well as its prominent, large upper portion. It once stood 55 inches, but is now less than half that height. What's left now is the base of the plant, covered in 400 to 500 small fruit that resemble cherry tomatoes. Right now they're firm and dark orange but in about two months they'll ripen into bright red fruit with a soft, fleshy texture.
Alice is about two-thirds of the way into the fruiting process, the plant's last phase before entering five to 10 years of dormancy that will precede its next flowering. Tim Pollak, outdoor floriculturist at the Chicago Botanic Garden, expects the fruit to be ready for harvest in early April.
"From there, we'll extract the two seeds produced from each fruit," Pollak said. "We'll try to germinate some of these seeds to grow more plants, freeze some in our seed bank and also distribute them to universities and research institutions that request them."
Pollak expects at least half of the seeds to fully develop within the fruit, so hopefully by April, the garden will have around 400 to 500 fresh corpse flower seeds.
The future of the corpse flower in this city is far from over. The garden has 12 other plants in their collection and are expecting another one to bloom within the next year or two.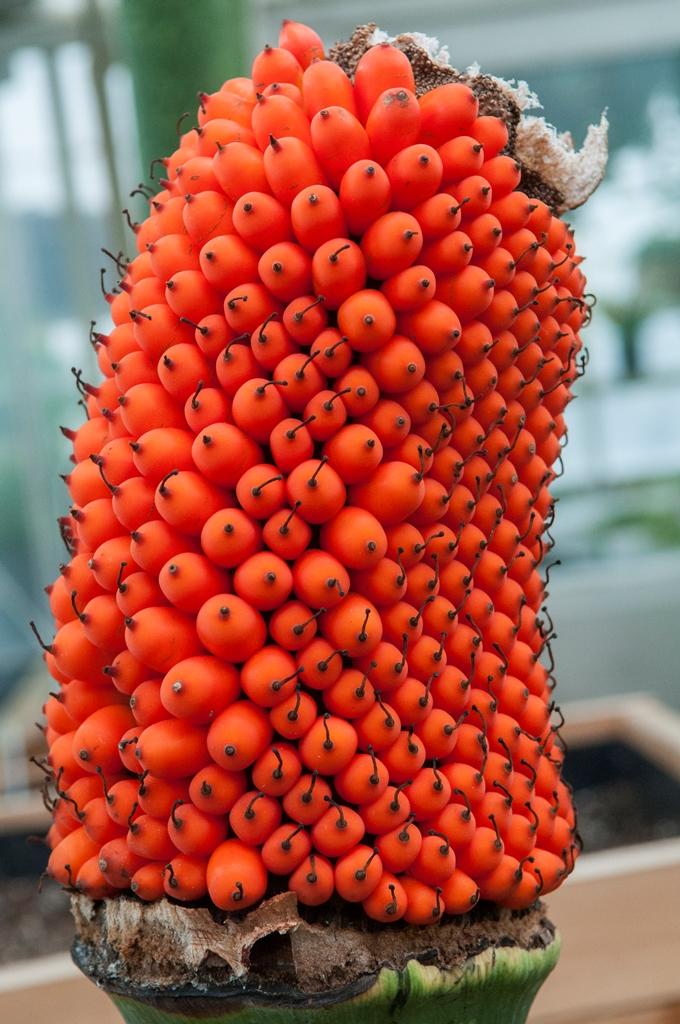 The fruit of the corpse flower (Chicago Botanic Garden) If visitors to the garden were hoping to one day dine on the corpse flower's fruit, they'll be sadly disappointed. The fruit are not fit for human consumption and considered poisonous. In the wild, they're eaten by the rhinoceros hornbill, which then excretes the seeds, spreading them throughout the Sumatran rainforests.
"Even here in the Chicago area, there are plants that birds can feed on that are poisonous to humans," Pollak said. "The native people of Sumatra don't seek this fruit out for food, so there is no known edible value to it."
Still, checking out this strange plant in its final form, before it enters years of dormancy, is worth it. Think of it as the end of a new chapter in the lengthy saga of the corpse flower!
The public can view Alice for free in the Tropical Greenhouse of the garden's Regenstein Center until Monday, Jan. 25. On Sunday, Jan. 17, Pollak and Patrick Herendeen, the garden's senior scientist, will discuss and answer questions about Alice, Spike and the peculiar traits of these plants. The free lecture will start at 1:30 p.m. in the Alsdorf Auditorium.
---
Related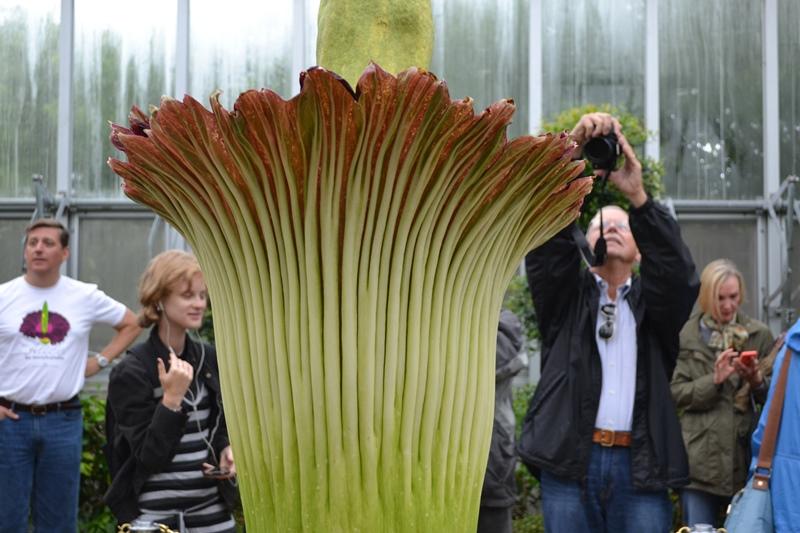 Surprise! Corpse Flower Blooms at Chicago Botanic Garden
Sept. 29, 2015: There was no public countdown, no fanfare this time. And yet, a corpse flower is blooming – right now – at the Chicago Botanic Garden.
---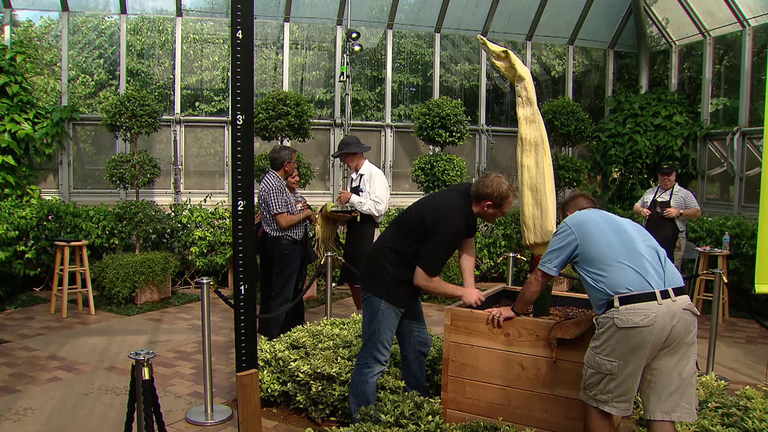 Corpse Plant Postmortem: Spike's Story Not Over, Say Botanists
Sept. 2, 2015: We conduct a postmortem on Spike, the smelly corpse flower that failed to bloom at the Chicago Botanic Garden. What happened?
---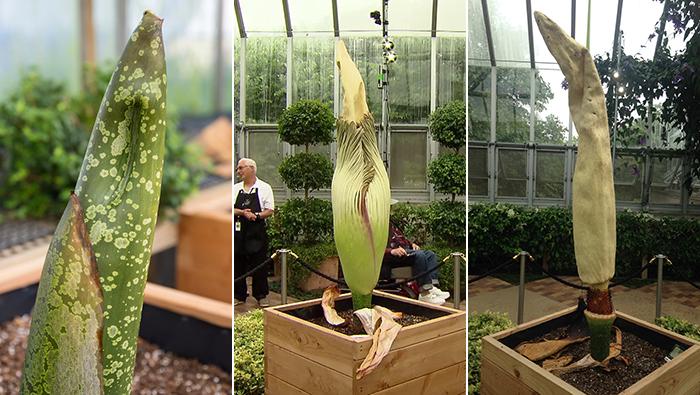 Corpse Flower 'Lacks Energy to Bloom,' Says Chicago Botanic Garden
Aug. 29 2015: After much anticipation, the Chicago Botanic Garden on Saturday night announced that Spike is not expected to bloom. 
---
Corpse Flower Hours Away From Big Bloom at Chicago Botanic Garden
Aug. 26, 2015: The Chicago Botanic Garden is on death watch. Officials there say the famed titan arum plant, more popularly known as the "corpse flower," could bloom in a matter of hours and emit its notorious foul odor. 
---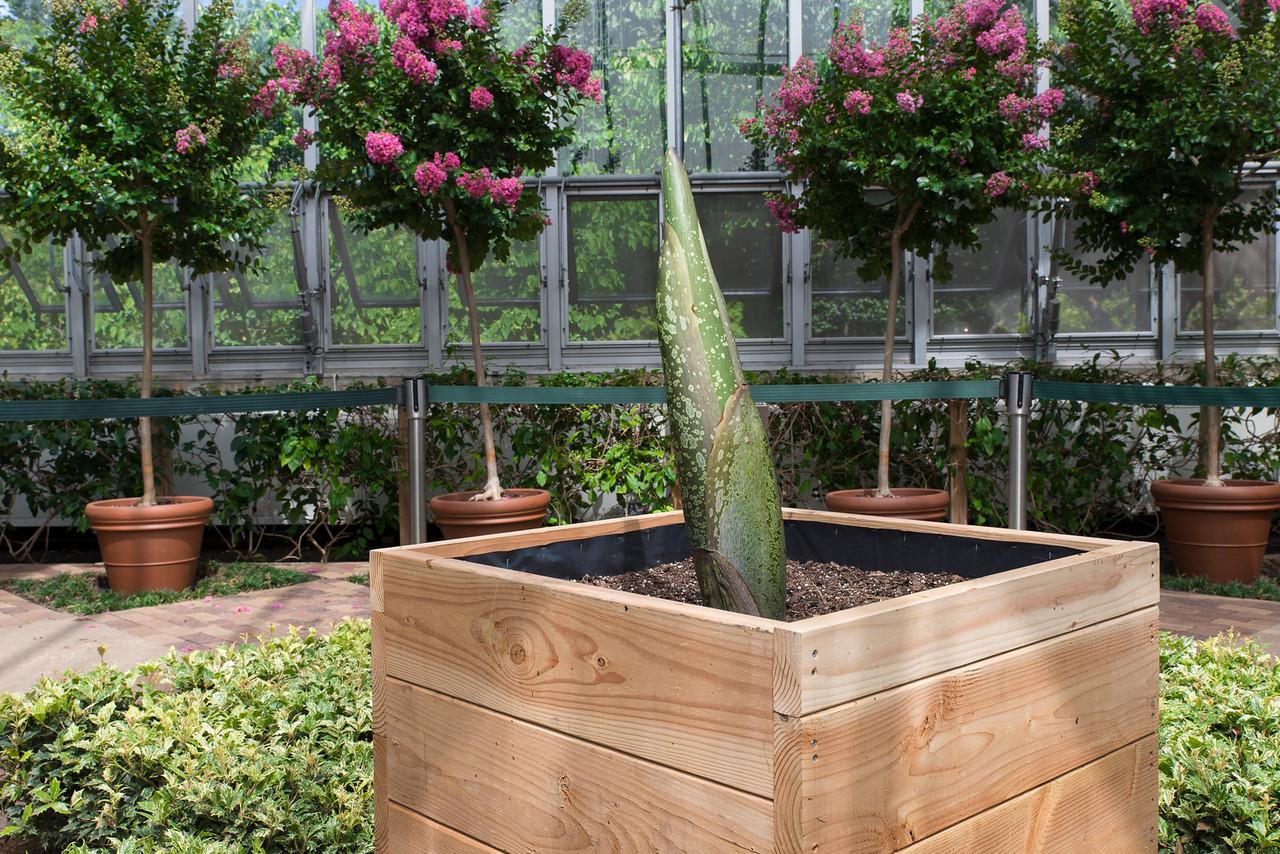 Rare Plants Take Root, Bloom in Chicago This Summer
Aug. 11, 2015: It's an exciting time for nature lovers. The world's largest flower – along with its notoriously horrible odor – is about to bloom for the first time ever in the Chicago area. Over at Montrose Beach, a rare carnivorous plant has taken root. 
---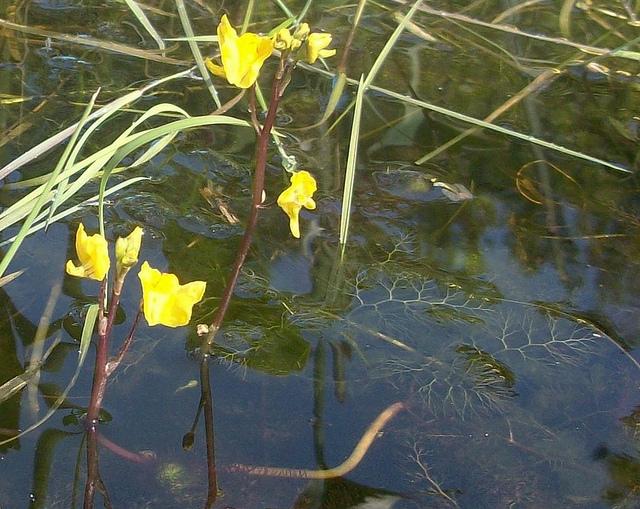 Carnivorous Plant Discovered Along Chicago Lakefront
Aug. 2015: Lurking in the still waters of the Montrose Beach Dunes is a plant unlike its neighbors. The small, carnivorous plant found earlier this month is not easy to spot, but its discovery marks the first of its kind in the area. 
---