Former Chicago Public Schools chiefs Paul Vallas and Terry Mazany will talk with us as part of a series of discussions we are having with education experts and elected officials on the colossal challenges facing Chicago Public Schools and what it means for students and parents.
Mayor Rahm Emanuel joined us last Tuesday with a one-on-one interview with Paris Schutz, and the discussion continued on Wednesday with Chicago Teachers Union President Karen Lewis and Chicago Principals and Administrators Association President Clarice Berry.
But if you're just now tuning in and need a refresher course on the problems confronting CPS, don't worry. Below is a recap on some of the major issues and the history behind them.  
Pensions
A recently leaked report from accounting firm Ernst and Young found that one of the major drivers of CPS' money woes are underfunded public employee pensions that are short $9.6 billion. This problem is at the forefront as the cash-strapped school district stares down a $634 million pension payment due on Tuesday. That's the same day state lawmakers are expected to pick up a bill granting CPS a 40 day extension to meet the payment, but if it fails to pass (again), observers say CPS will be confronted with some tough decisions: either make the payment and be forced to make cuts affecting classrooms, or make a partial payment that could leave them vulnerable to a lawsuit.
But why don't the pensions have enough money? Well that's not exactly an easy question to answer, but bear with us.
In 1995, the General Assembly gave Mayor Richard M. Daley control over CPS, allowing him to appoint members to the Chicago Board of Education and install Paul Vallas as the district's first CEO.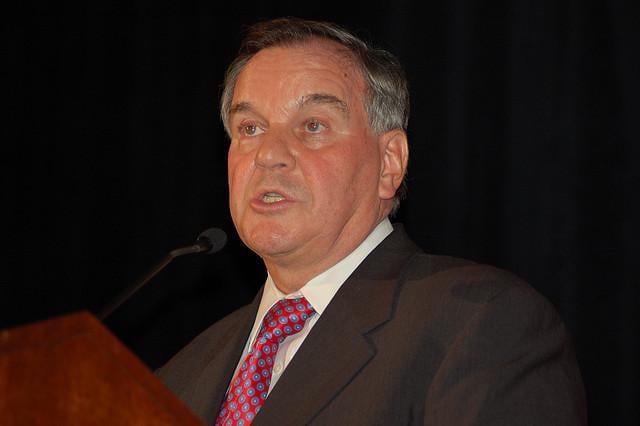 "We arrived to find a projected five-year, $1.2 billion budget deficit, schools in academic crisis and a situation where every September the questions about 'would CPS open' proliferated, in the wake of what seemed to be almost constant labor unrest," Vallas told Crain's Chicago Business. Facing these financial challenges, the General Assembly allowed CPS to take a 10-year "pension holiday" where they didn't have to pay anything into the fund. The money normally set aside for pension payments could then be used for other things, like teacher salaries and classroom improvements. 
The state, meanwhile, made a loose commitment to pay between 20 to 30 percent of the total amount it pays into the pension fund for downstate and suburban teachers, known as the Teacher Retirement System. According to the Chicago Teachers' Pension Fund, which oversees pensions for the city's teachers, the state only fulfilled that commitment in 1995 by paying 23.2 percent. Below is a graph showing how much (or little) the state paid into the Teacher Retirement System and what it paid into the Chicago Teachers' Pension Fund.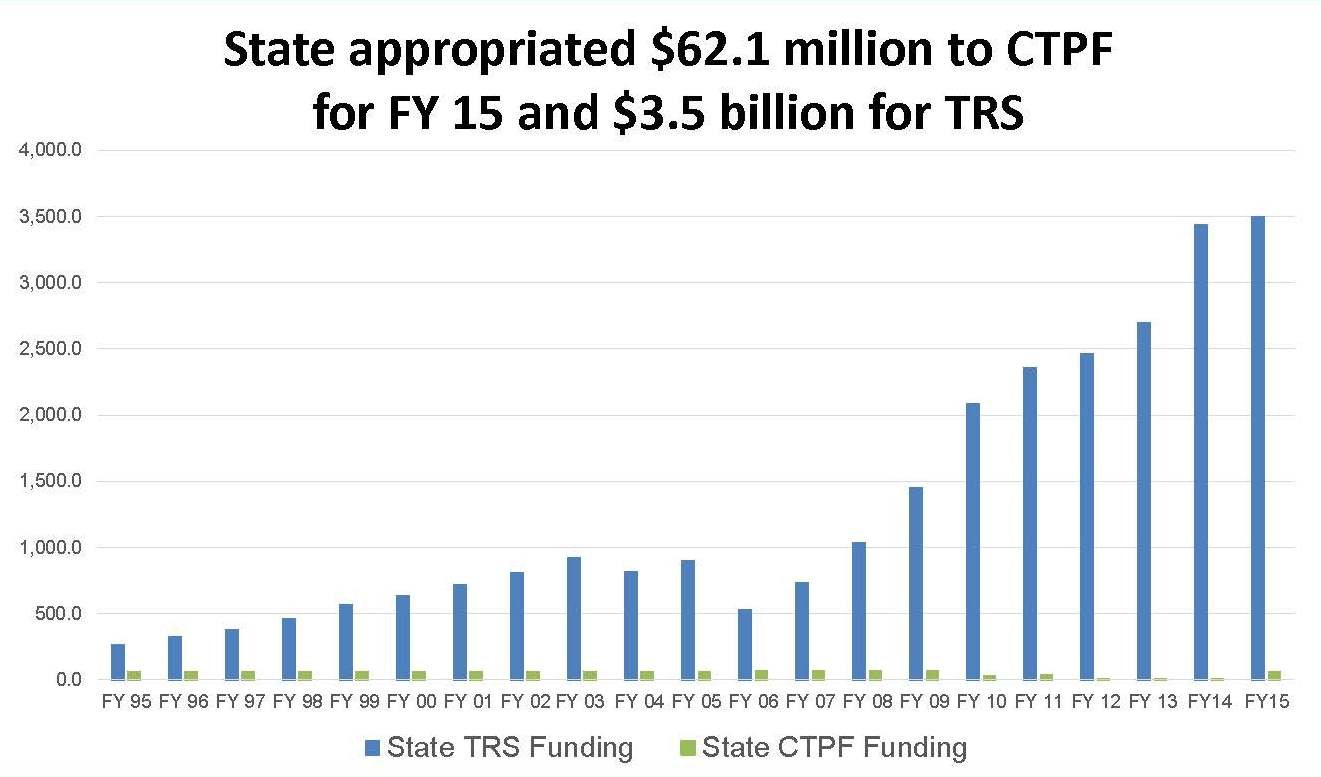 This arrangement worked alright for a while. The Chicago Teachers' Pension Fund saw its funded ratio hit 100 percent during the '90s as it saw bigger returns on its investments. But observers say that the recession in the early 2000s and the Great Recession in 2007 hit the funds hard. Today, the pension's funded ratio is 51.5 percent. 
Contract Negotiations 
With the uncertainty over its finances looming in the background, CPS is currently trying to hammer out a new contract with the Chicago Teachers Union, which went on strike the last time the two were at the bargaining table in 2012. 
A one-year contract agreement appeared to be close, but CTU President Karen Lewis said talks hit an impasse on Thursday over teacher evaluations and performance standards. 
"Despite the fact that our union was very responsible—was willing to consider a pay freeze—we asked in return that the board do some things to guarantee conditions in the schools," CTU Vice President Jesse Sharkey said. "Do things like cut down on assessments. Do things like provide for teachers autonomy in grading. A series of things that would not cost money and the board said they weren't willing to compromise on those things, and so the talks broke down."
Mayor Rahm Emanuel said in a statement Thursday that he is "encouraged" that the union acknowledges that CPS can't afford pay raises and asked to the union to continue negotiating.
"We urge CTU leadership to come back to the bargaining table," he said. "After years of our academic gains, now is not the time to shortchange our children by eliminating evaluations for tens of thousands of employees or lowering teachers' performance standards."
Another big issue for the union is the district's decision to have teachers pay more into their pensions. The district had a longstanding agreement to cover 7 percent of what teachers pay into the fund. The union has said the loss of the pension pickup results in a 7 percent pay cut and they've filed an unfair labor practice complaint with the Illinois Education Labor Relations Board.
Union officials said Thursday that the district has agreed to reverse course and continue the pension pickup.
The union's current contract expires Tuesday.
Leadership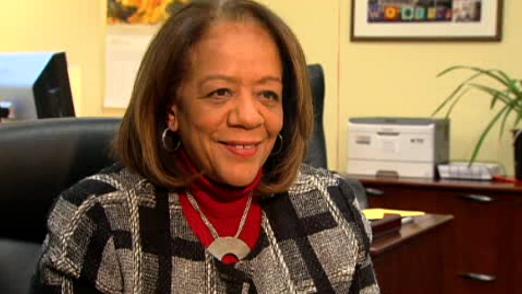 The district currently doesn't have a schools chief. CPS CEO Barbara Byrd-Bennett resigned in May amid a federal probe into a $20.5 million no-bid contract awarded to her former employer, SUPES Academy.
The Chicago Board of Education cancelled the principal-training contract in April and appointed Jesse Ruiz as the district's interim CEO.
Observers say it's unlikely that Emanuel will appoint a new CEO before the district solves its budget and finds a financial foothold.
There have also been shakeups on the Chicago Board of Education, which is the governing body for the district. Earlier this month, Emanuel replaced three board members who signed off on the controversial SUPES contract.
---