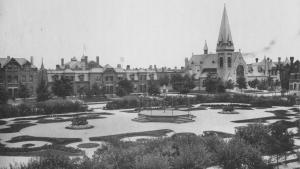 President Barack Obama plans to visit Chicago next week where he'll reportedly declare part of the Pullman neighborhood on the far south side a national monument, Chicago's first.
The Pullman Historic District was among the first "company towns" in the United States, a place where the railroad car manufacturer's employees could both live and work. It was the epicenter of a violent labor strike in 1894, and the birthplace of America's first black labor union. Illinois politicians, including Republican Sen. Mark Kirk, Democratic Sen. Dick Durbin, and Rep. Robin Kelly, have been advocating for the Pullman District to be preserved as part of the National Park System.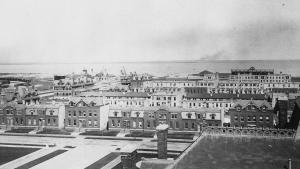 Pullman preservationists welcomed the White House announcement.
"We applaud President Obama for this decisive action on behalf of one of America's most important historic places," Stephanie Meeks, president and CEO of the National Trust for Historic Preservation, told the Chicago Tribune.
President Obama's visit comes just days before Chicago's municipal election, and will provide another bump to his former Chief of Staff, incumbent Mayor Rahm Emanuel. Obama recorded a radio ad on behalf of Emanuel that began running last month.