Illinois lawmakers met for a special session in Springfield to vote on a bill calling for a special election in 2016 to fill the vacancy created by the death of Comptroller Judy Baar Topinka. The special election bill cleared the Senate by a 37-15 vote and passed the House by 66-40. On Monday, Governor-elect Bruce Rauner named former Procter & Gamble executive Leslie Munger as Topinka's replacement. Republicans say Rauner's appointment should be for a full four-year term. Outgoing Gov. Pat Quinn says the 2016 special election bill will give voters a say on Topinka's replacement and has pledged to sign it if it passes. Amanda Vinicky, Statehouse Bureau Chief for WUIS and Illinois Public Radio, joins us to discuss the day's developments.
Mike Schrimpf, spokesman for Governor-elect Bruce Rauner, issued the following statement after the bill passed:
"Governor-elect Rauner believed the best outcome for Illinoisans was for the Comptroller appointment to be for the full term to which Judy Baar Topinka was elected and conclude with the merging of the Comptroller and Treasurer offices in 2018. While Democrats in the General Assembly refused today to take bipartisan steps toward merging those offices and proceeded instead with a Constitutionally-dubious election bill, the Governor-elect remains committed to working with members of both political parties to pass 'Judy's Amendment' and finally merge the Comptroller and Treasurer offices, which would be a true victory for taxpayers."
Senate President John Cullerton released the following statement:
"While Judy can never be replaced, Illinois voters should be allowed to elect a comptroller of their choosing in 2016.  

Legislative action will ensure that under certain circumstances the people of this state have the opportunity to elect constitutional officers in a no cost manner that is consistent with special elections for Illinois senators. 

The loss or Topinka has also revived discussion and debate about proposals to consolidate the offices of comptroller and treasurer. I support these plans now as I have in the past. I look forward to working with Senator Kwame Raoul and others to advance this measure in the new General Assembly.

While discussions of consolidating office in 2019 are warranted, action on that issue does not address the need for Illinois voters to elect a constitutional officer of their choosing in 2016, or in the future if we find ourselves in a similar situation. This fact speaks to the necessity of this law for a special election.

I trust that we can continue these discussions in a manner that respects the voters and the memory of Judy Baar Topinka in a way that is constitutional, practical and fair."
Read an interview with State Rep. Kelly Cassidy, (D) 14th District, Chicago.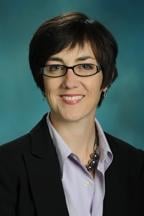 Do you anticipate the special election bill that passed today will be litigated?
I have seen debates that were clearly about establishing a record, but then litigation doesn't occur.  I honestly don't know if the administration will litigate. His [Bruce Rauner's] appointee has said she's prepared to run in 2016. Ultimately, anyone who votes against this or fights the substance of this is saying that the people do not have the right to make these decisions.
With the heated debate today, do you think this is the beginning of a more contentious four years?
I think Election Day was that day.
Was this one of the most heated debates you've encountered as a state representative?
It is certainly up there, but not over the top. I think that any highly partisan debate gets to this level. But [Rep.] Mike Bost isn't here to throw paper in the air. That might have been the worst one. I don't anticipate anything happening today that will go viral on YouTube and make the Saturday Night Live weekend update.
Do you think Governor-elect Bruce Rauner will be able to work with Democratic legislators?
He has been reaching out and getting to know members on both sides of the aisle. The reality is that we are all going to have to be more bipartisan to get things done. Every year I have been here, the budgets have been passed on strictly partisan votes and I don't expect that will be the case this year.
Has he reached out to you, and if so, what happened?
We met informally at a restaurant in Springfield we both happened to be at. We chatted briefly; it was cordial with a promise to get together soon and talk more.
The state's budget is short at least $1.4 billion. Some state agencies are expected to run out of money.  And now, with the rollback of the temporary income tax, revenue is projected to drop from $37 billion to $32 billion.  The state already has $6.8 billion in unpaid bills.  As a member of the Appropriations Committee, how can the state fix this?
I advocated strongly for maintaining the income tax for exactly this reason.  The shortfall is simply too big to cut our way out of. In the Public Safety Appropriations Committee, the shortfall would have required closing 10 of the remaining 20 prisons in the state as an example of just how dire this situation is. Ultimately, we need comprehensive tax policy reform replacing our antiquated flat tax with a fair progressive tax system.
Rauner's three-page budget memo released last week talked about "structural changes to the way state government operates."  What do you think he means?
Honestly, it's hard to say what he means, although this is from his transition team and not him. We have heard the same thing about past decisions from many others. There's really nothing of substance to help predict what would be in his first budget or how he expects to deal with the shortfall expected in this fiscal year.
The gay community feared that if Rauner were elected, gay marriage would be back in play. Your reaction?
Ultimately, the legislature remains in Democratic control. There were bills introduced to repeal last year but they didn't advance. The bigger question is whether we will be able to continue to advance our issues around family law, school safety, transgender rights, and other issues. He was less than clear on social issues so it remains to be seen.
When will the General Assembly take up the issue of merging the offices of treasurer and comptroller, and would you support it?
I would support it. Since it would need to be a constitutional amendment, there's plenty of time. It would need to be passed with a supermajority in both chambers and placed on a general election ballot. So, the next opportunity is 2016.
Do you think that the votes are there to consolidate the offices of the treasurer and comptroller, and to eliminate the Lt. Governor's office?
I honestly don't know what the roll call will look like. It is notoriously difficult to get to 71. But I think this experience will only serve to help grow support for the idea.
What are your legislative priorities for the upcoming spring session?
I want to continue to work on smarter criminal justice policies that both make us safer and save money. A great example of that is our effort to define consistent civil enforcement for low-level marijuana possession. As a Public Safety Appropriations Committee member, I will be focused on protecting funds dedicated to prevention and intervention rather than increased incarceration. The state's fiscal situation demands that we look for both savings and new revenue, so I look forward to working in conjunction with the other appropriations committees to pass a bipartisan budget. I will be reintroducing the bill banning conversion therapy to protect kids from this repulsive practice. I have worked for several years to eliminate an incredibly unfair state policy that makes Illinois the only state in the country that unfairly cuts unemployment benefits for people on social security.
What about a pension fix should the Illinois Supreme Court rule the current one unconstitutional?
We still haven't gotten clarity from the court on pensions but the decision on health care benefits certainly suggests we will need to revisit that. We can't move forward as a state without finding a lasting, fair and constitutional solution.
Interview has been condensed and edited.