The Illinois General Assembly is in session. Governor-elect Bruce Rauner talks about the state budget, and we dive into legislation that could make state government less transparent with Amanda Vinicky, Statehouse Bureau Chief and Reporter for WUIS.
---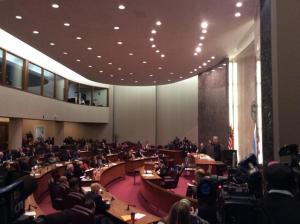 Minimum Wage
On Tuesday, Dec. 2, the Chicago City Council approved raising the city's minimum wage to $13 an hour by mid-2019. Chicago Mayor Rahm Emanuel called a special City Council meeting to vote on increasing the minimum wage prior to the Illinois General Assembly taking up the issue.
According to the Chicago Tribune, the General Assembly could vote on a statewide minimum wage increase on Wednesday. While the legislation is still being drafted, Sen. Kimberly Lightford (D-Maywood) said it would raise the state's minimum wage to $9 an hour by July 1, 2015. The statewide minimum wage would then increase by 50 cents an hour each year until 2019, when the wage reaches $11 an hour.

If the proposed state bill were to pass, "it would nullify Chicago's home rule authority so that the city's wage could not be increased above $13 an hour –meaning the cost-of-living adjustments included in the ordinance the Chicago City Council passed Tuesday would not go forward."
If the Illinois General Assembly passes a minimum wage increase, there would be two minimum wages in Illinois: one in Chicago and another statewide.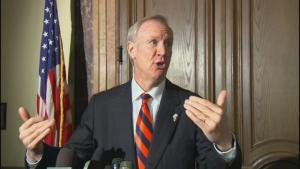 Rauner Warns of Budget Woes
Governor-elect Bruce Rauner held a press conference in Springfield today to shine a light on the severity of the state's budget woes. Rauner said the budget signed by current Gov. Pat Quinn is "broken" and "not even close to balanced." 
A series of "accounting gimmicks," including absorbing some expenses in previous and future budgets, made it appear as though the current budget was almost balanced, Rauner said. 
The governor-elect outlined a series of financial pressures totaling $1.4 billion, and said the state's financial problems were not created by the state's income tax rates decreasing.
"That's not what's creating our problems," he said. "What's creating our problems is years and years of financial mismanagements."
Rauner would not specifically address whether he would keep his campaign promise to allow the income tax to expire. He said the state needed to focus on becoming pro-growth and pro-job creation.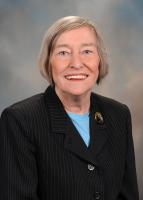 Proposed FOIA Changes 
State Rep. Barbara Flynn Currie (D-Chicago), who states on her website she sponsored the Illinois Freedom of Information Act, recently sponsored legislation that would make it more difficult for residents to access government information. Currie said the proposed bill was not her idea but originated with Senate President John Cullerton.
The legislation, SB 2799, would also make it easier for governments to withhold certain information. SB 2799 is opposed by groups such as the Office of the Attorney General, Illinois Press Association, and Better Government Association. The BGA reviewed the proposed bill and outlined the following major concerns with the bill:
Limits public's access and options. The bill would make it much harder for everyday people to access the courts when public records are wrongfully denied.
Damages ability to get legal representation. Everyday people, who can't afford a lawyer to plead their FOIA case, will have a much tougher time getting legal representation. Unlike the government, which employs batteries of lawyers and law firms paid for with tax dollars, most everyday people can't afford a lawyer to take their FOIA cases.
On Monday, Dec. 1, the bill was supposed to be heard by a House committee, but Currie didn't call it. The battle over the proposed FOIA changes isn't over. Currie said conversations about the proposed bill will continue, and the Senate could also vote on a separate FOIA bill that would increase fees for copies of some government documents.