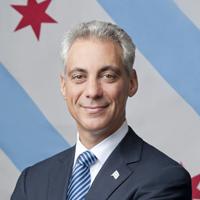 Mayor Rahm Emanuel called a special meeting of the City Council for next Tuesday, Dec. 2 to vote on hiking the city minimum wage. If the current proposal stands, the $8.25 rate would go up to $10 by July 2015, and $13 by 2019, but would exempt many small business owners. The mayor sent a letter out to aldermen Friday informing them of the special meeting. The meeting is in response to action state lawmakers are expected to take in the next few weeks that would hike the minimum wage by a smaller rate and preempt local municipalities from hiking it any further.
Emanuel convened a minimum wage working group that came out with the $13 recommendations in May. But Ald. Will Burns, who was part of the working group, said that the approach was to wait and see what the state did before the city took action on a vote. It drew criticism from some progressive aldermen who wondered behind the scenes if the mayor was serious about the proposal, or was waiting for the state to preempt the city from hiking it that high.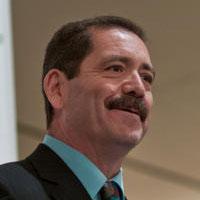 However, top mayoral aide David Spielfogel said that the mayor was "completely against preemption."
Earlier today, mayoral candidate Jesús "Chuy" García issued a statement urging the mayor to call a special City Council meeting to take up the minimum wage hike.
"More than a week has passed since 34 members of the City Council went on record supporting a minimum wage hike and opposing efforts in Springfield to stop the city from taking action," said Garcia. "The votes are there in the City Council. The threat is real. The only thing missing now is the political will to protect the people of Chicago."
Mayor Emanuel's spokesperson Kelley Quinn released the following statement:
"We have decided to proceed next week because there is a possibility that there may be an attempt to pre-empt the Chicago ordinance. Taking this step first is the best way to prevent that from happening. Mayor Emanuel believes that no one who lives in the City of Chicago should have to struggle to reach the middle class."
The mayor's office says the special council meeting has been in the works for weeks, trying to dispel any notion that Garcia's comments forced Emanuel into it.