Chicago Tribune editorial cartoonist Scott Stantis is known for his political cartoons, but last week he amazed readers with a visual essay of his firsthand experience with abuse.
Covering an entire page in the paper, Stantis shared a story that he has hidden in a deep, dark corner for years. He stops by to discuss his personal story, why he chose to share it now, and the cartoon he says is his best piece of work.
Below, Stantis' autobiographical editorial cartoon.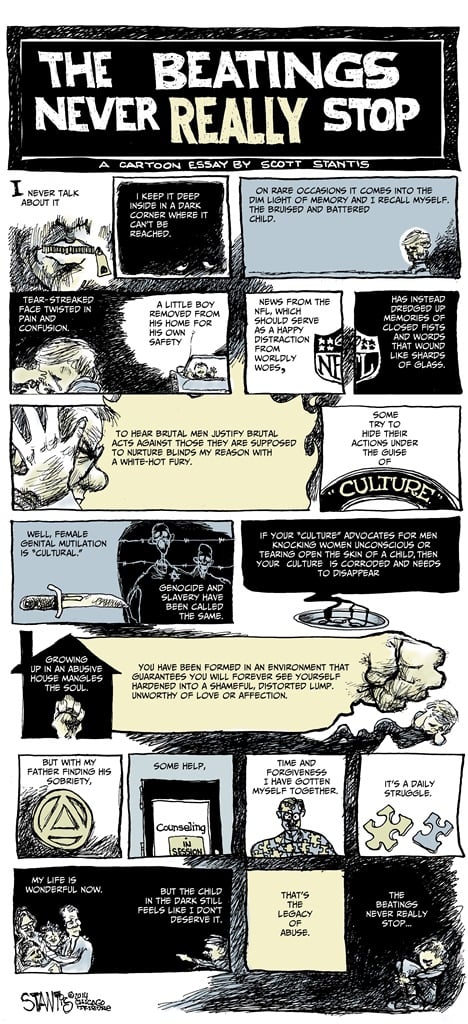 ---
According to the Illinois Department of Children & Family Services, one in five Illinois children is abused before the age of 18, with 70 percent of child abuse cases going unreported. Nationally, according to Childhelp.org, more than 3 million reports of child abuse are made in the country every year, involving 6 million children. Every day, more than four children die due to child abuse.
Local resources for more information on child abuse:
---