The state's capital was filled today with advocates rallying against charter school bills under consideration. President of Chicago International Charter Schools David Chizewer and Legislation Coordinator for the Chicago Teachers Union Stacy Davis Gates join us with details. 
---
More than 1,000 supporters of charter schools rallied in Chicago prior to voicing their support in Springfield, as the Illinois Network of Charter Schools held its annual Lobby Day.
The INCS lists roughly a dozen laws under consideration by the General Assembly the organization finds harmful to charters. Proposed legislation includes a requirement for funding to follow charter students who transfer to district schools and the elimination of the Illinois State Charter School Commission – a proposed bill passed the House and had its first reading in the Senate.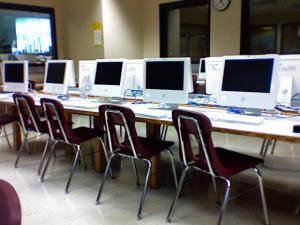 Other proposals – sponsored by Sen. Jacqueline Y. Collins and Rep. Linda Chapa LaVia -- seek to create salary caps for charter school CEOs and principals, prohibit charter schools from contracting with charter management organizations and educational management organizations, and prevent charters from conducting their own lottery process for admissions among other restrictions.
On March 28, a committee deadline was established for April 11 for the Senate bill. On April 3, the House bill was placed on the calendar for a third reading and short debate, following a second reading and short debate that day.
Collins also sponsored a bill that would prohibit a charter school from locating in a community where a public school closed within 10 years.
Legislative efforts also aim to reform charter schools' disciplinary policies, as well as force charters comply with all federal and state laws regarding special education and the instruction of English language learners.
The bill mandating charters comply with federal and state laws regarding special education and the instruction of English language learners passed the House on March 21. The bill is now in the Senate, which had its first reading on March 21.
Rep. Elizabeth Hernandez sponsored a bill requiring charters to be administered by local school councils in February and the bill was placed on a second reading calendar on March 25.
~ Josclynn Brandon contributed to this report.