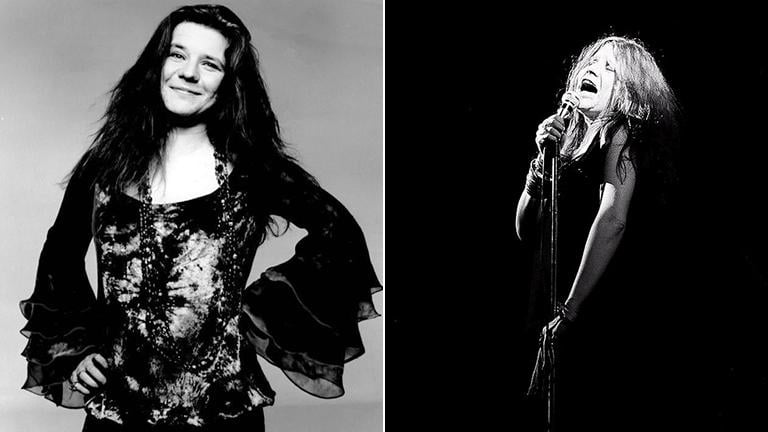 October 4 marks 43 years since Janis Joplin's untimely death at the age of 27, a casualty of alcohol and a dose of unexpectedly strong heroin.
Two months to the day before she died, she played her last Chicago-area show. It was "a huge hit." It was "a strange night." It was "legendary."
Ravinia was an unusual venue for the Texas-born singer and her new band, The Full Tilt Boogie Band, but it was attended by an appreciative and raucous crowd of 18,000 fans. Her most recent Chicago appearance had been at the Auditorium Theater the previous November.
Joplin's final local concert also attracted 200 riot police. According to Rolling Stone, there was fear that a disturbance might break out. One week earlier, there had been a riot before a Sly Stone concert in Grant Park. At the Sly Stone show, 90 people were hurt and 148 were arrested. A Chicago Sun-Times columnist called it "more vicious" than anything he'd seen at the Democratic National Convention.
---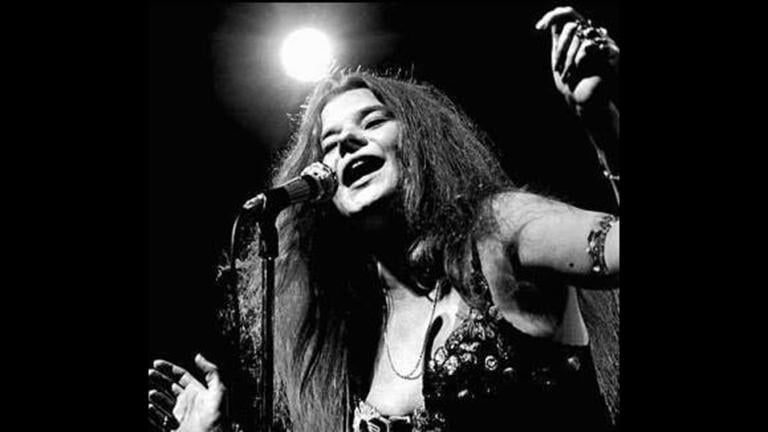 Read: Janis Joplin's Ravinia Jam, Part  2
---
Dorothy Andries covered Janis's Ravinia concert for the Pioneer Press. She says Ravinia was "very worried about the effect of the large crowds on the community and hired additional police from neighboring towns." Andries also covered Highland Park City Council meetings where the topic of rock concerts had become an "explosive" touchstone. Andries also wins some kind of "cool mom" award because she took her 11-year-old son to the show.
Opening the show for Janis Joplin and The Full Tilt Boogie Band was a group called Mason Proffit. Led by a pair of brothers from Indiana (via Missouri), Mason Proffit had earned a loyal local following and later scored a hit with the well-remembered "Two Hangmen," a song that starts like a Byrds tune and ends up with a classic everything-and-the-kitchen-sink jam.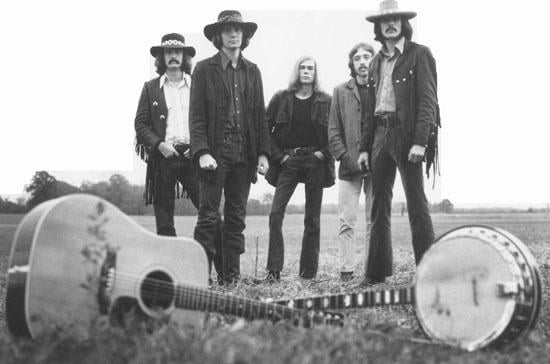 Mason Proffit, circa 1969.
Mason Proffit was Terry Talbot's band. His younger brother John was also in the group. Terry Talbot met Janis Joplin backstage before the soundcheck that day. "Janis was great. We hit it off famously. She was not a star. She was extremely friendly. She didn't seem high or drunk, but she did have a bottle of Southern Comfort in her hand. She shared the bottle with me. We talked and passed the bottle back and forth. And I'll never forget, my bass player walked by and she said, 'There's a cutie,' and I said, 'Hey, Janis, you're talking to me!'"
John Michael Talbot was just a teenager playing in his big brother's band. "I was young, hadn't grown up yet." But he knew about Joplin's appetite for sex as well as drink. "I had heard negative things from guys who'd slept with her and I remember saying, 'Even if it's true, just shut up.'" A pioneer of Christian music, John Michael Talbot is now a monastic monk based in Arkansas and Texas, but he still travels the country performing songs of praise.
His brother Terry teaches guitar and works as worship director at a church in Fresno, California. He performs every Friday night and has a reputation as one of rock's finest acoustic guitarists. Early in his career, the Eagles opened for his band. When the Eagles became superstars, they hired the Talbots to open for them.
Terry has a sharp memory of Janis Joplin watching his band's set that night from the lip of the stage. "She was wearing Levis, a gray T-shirt and I think Birkenstocks. She watched our whole set and was very encouraging."
But after Mason Proffit played, they had to run. Terry vaguely remembers they were booked to be the last band on the bill at another venue that night. Unable to stick around and watch Joplin's set, they began to pack their gear. "I saw Janis backstage. Now she was wearing her stage clothes, a feather boa and sequins and all that. I told her we had to go. She just looked at me, very disappointed, and said, 'But you're not gonna get to see me sing.' She seemed hurt. I said, 'I'll see you next time.' But there was no next time."
Tomorrow: Janis at Ravinia, Part 2. Hear more from the Talbot brothers and people who were there. Plus, see the performance Joplin taped with her band the day before the Ravinia show.
---