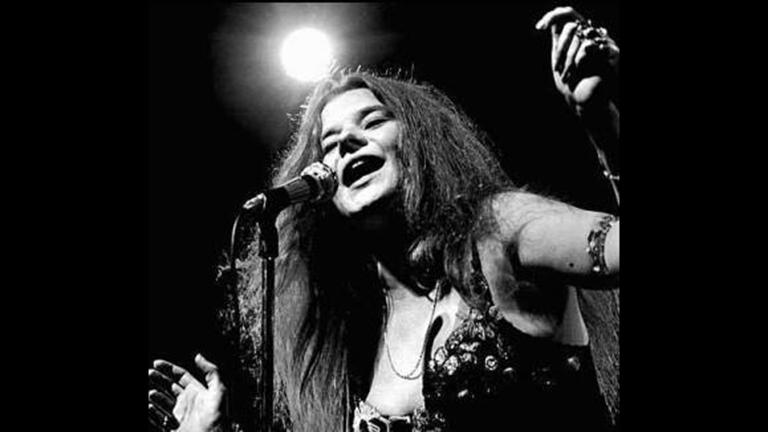 Dan Andries remembers it was "really rocking" in the pavilion at Ravinia that night on Aug. 4, 1970.
He was 11 years old, and it was his first rock concert. His mother, Dorothy Andries, brought him along while on assignment for the Pioneer Press. He remembers wearing a poncho with an American flag, seeing Sen. Charles Percy before the show, and thanking the Republican senator from Illinois for opposing the Vietnam War.
He also says Janis Joplin and the Full Tilt Boogie Band may have played the new song, "Half Moon." His recollection is surely on-target. One day earlier, Janis and the band had joined Dick Cavett for a taped interview and performance from his studio in New York. The first song they played was "Half Moon" from the forthcoming LP, Pearl.
Here's a hot video of them on Cavett's show, taped the day before the Ravinia concert: (Catch the interview, too. Joplin is sweet, thoughtful and funny.)
---
Dorothy Andries remembers Joplin's "ratty hair and throaty voice" -- and her performance of "Me and Bobby McGee," the Kris Kristofferson-penned tune from Joplin's upcoming album, Pearl. Within months, the song would become her first and only number one single, but she wouldn't live to savor the success.
Regarding Janis' rendition of "Me and Bobby McGee," Dorothy Andries recalls: "In my memory it seemed to go on and on. She was not just entertaining us, she was in another zone, she was pouring out her soul. It was stunning, breathtaking, frightening too because it was so fierce, so drastic, so raw. It was exhausting just to listen to her... she was a sensation. Everyone in the pavilion was cheering and screaming."
---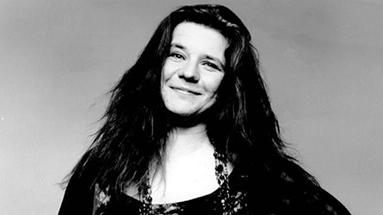 Read: Janis Joplin's Ravinia Jam, Part 1
---
One person we spoke to was seated on the lawn at Ravinia. Seeing the heavy police presence earlier, he and a friend decided to bolt before it got ugly. The crowd was enthusiastic though, not troublesome, and Joplin and the band finished their set. There were reports of bottles being passed and a haze of smoke due to "fireflies" (slang for joints lighting up in the dark) but it never escalated into a bad scene.
After the show, Dorothy Andries spoke to a policeman by the West Gate. The officer didn't think much of Joplin's voice -- too scratchy and rough. Andries remembers saying to him, "But she just gives and gives. She gave us everything."
A few days later, Joplin was on the East Coast for a series of Peace Festival concerts. She'd heard that the gravesite of her idol, blues singer Bessie Smith, was without a marker in a cemetery outside Philadelphia. Bessie Smith had died in a car accident in 1937, and her husband pocketed the money raised for a tombstone. Joplin paid for the headstone which reads: "The Greatest Blues Singer in the World Will Never Stop Singing."
Eight days after the Ravinia show, Janis Joplin gave her last public performance at Harvard Stadium. In September, she began recording Pearl, which would feature the songs "Mercedes Benz," "Cry to Me," and "Me and Bobby McGee." On Oct. 4, 1970, she didn't show up at the studio to record vocals for the song, "Buried Alive in the Blues." Her road manager found her at Hollywood's Landmark Hotel, dead of an overdose at age 27 -- just 16 days after the death of another '60s icon, Jimi Hendrix.
Four days before she died, a reporter from The Village Voice recorded her final interview. Last week, it was resurrected as a four-minute animated video from PBS Digital Studios' "Blank on Blank" series [I found it on the indispensable website, Open Culture]. Watch it below:
---
When Terry Talbot, leader of the opening band Mason Proffit, heard about Joplin's death he says: "The first thing I thought is that it must have been an accident. She seemed positive. She didn't seem too down, but you never know... I miss her." His brother John Michael Talbot also recalled Joplin as "very positive, unassuming. She just had a real friendly image that she projected, but you don't really know who has a boatload of trouble."
Some of the things John Michael Talbot witnessed in the early '70s led him to commit to a life of faith by the end of the decade. "My rock-n-roll days led to my religious search. A lot of the people we met back then were really bummed. They had everything, but they had an emptiness inside of them."
Janis Joplin might have celebrated her 70th birthday in January of this year. Instead she gave everything and lost everything in return.
Many thanks to WTTW producer Daniel Andries, Dorothy Andries, Terry Talbot, John Michael Talbot, Anita David and Don DeMartini.
If you have any photos or stories of Janis Joplin at Ravinia, please share! The story is not yet complete without them.
---