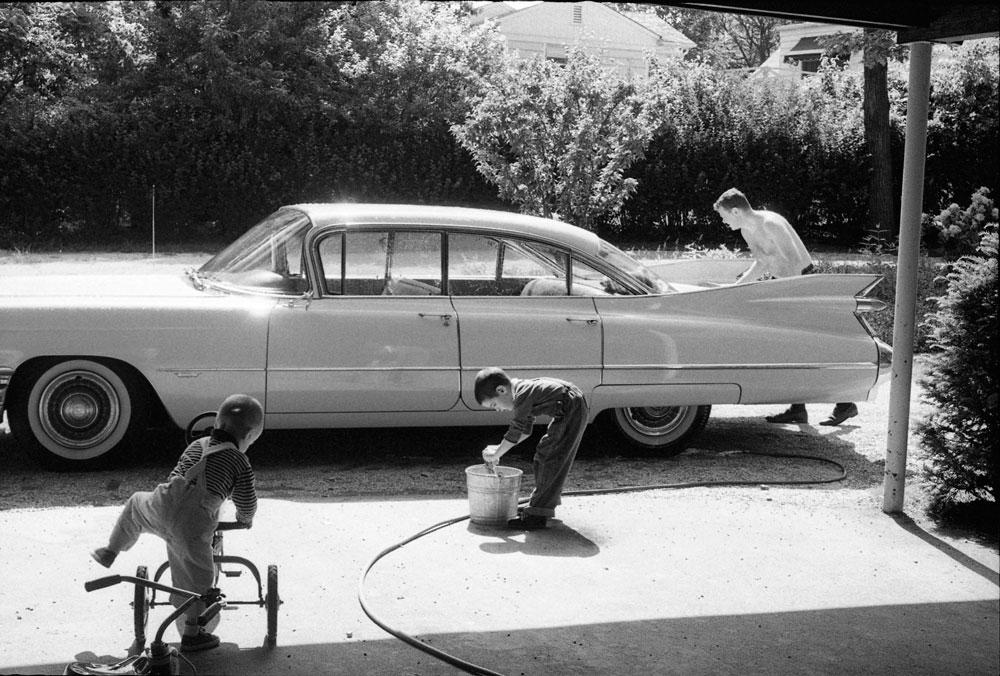 Photograph by Vivian Maier, courtesy of the Jeffrey Goldstein Collection
With gallery exhibitions across the U.S. and Europe, Vivian Maier probably could not imagine how popular she'd become in the four years since she died. While the art world is catching up with her, I remember her as the one who got away.
Three years ago, longtime WTTW11 producer Jay Shefsky approached me and asked, "Ever heard of a Vivi Maier?" We'll often have a friendly discussion over whether a story is more arts-oriented, my bailiwick, or more people-oriented -- one of Jay's many specialties.
I probably stalled, saying "Think I've heard the name but..." He proceeded to tell me her incredible backstory, I saw some marvelous photos and... promptly passed on the story. I'm not even sure if he was offering it to me, but I assumed he wanted me to pursue it and I immediately begged off: "Too much on my plate." It's not a particularly vivid memory -- for one reason or another we take a pass on stories every day.
As the kids say, "FAIL!"
Ultimately it was for the best. One of Chicago Tonight's most popular stories ever was in the right hands, and I seriously couldn't have done it better myself.
The rest, of course, is history, and it's still being written. Jay's remarkable two-part story was followed by two books, gallery exhibitions around the world, and there's an upcoming documentary produced by Jeff Garlin. It wouldn't surprise me if it's an Oscar-bait feature film in a few years with Reese Witherspoon and Meryl Streep.
But if you, like me, missed the boat with Vivian Maier, there's still time to catch up.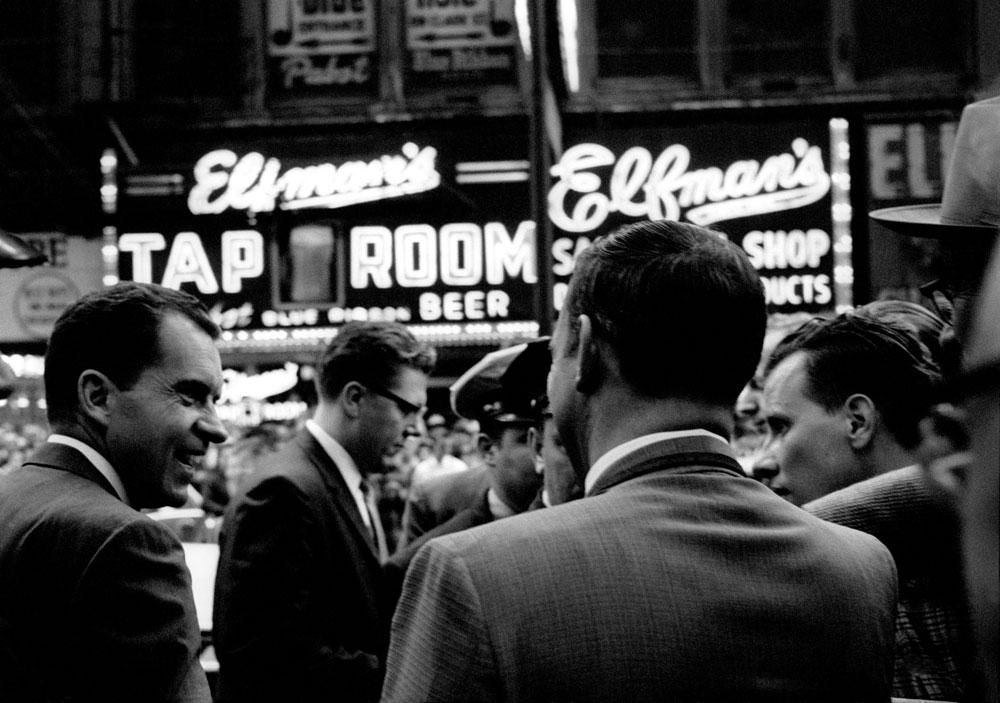 Photograph by Vivian Maier, courtesy of the Jeffrey Goldstein Collection
Last year, the Chicago History Museum had a strong attendance to see an exhibit of Maier's work after it opened. The crowds have died down a bit, so you can get closer to the 4x4 footprints on the walls, and there's still time. The exhibit is open until January 5, 2014.
And next week a smaller exhibition opens at the Union League Club in their 3rd Floor Gallery.  The show will feature carefully sequenced images of Chicago by Vivian Maier, with familiar faces and places, compelling strangers, and a few self-portraits of this mysterious artist.  Don't miss this show (or the image gallery below).  It's only up for the month of October.
But please be advised: the Union League Club is a private club, and the gallery is open to the public only by appointment. Plan accordingly.